Major music artists' YouTube accounts appear to have been hacked. The most watched video,Despacito by Daddy Yankee is not to be found anymore on the video platform. Before the removal of the video, the hackers altered the cover image of the video with masked people holding guns.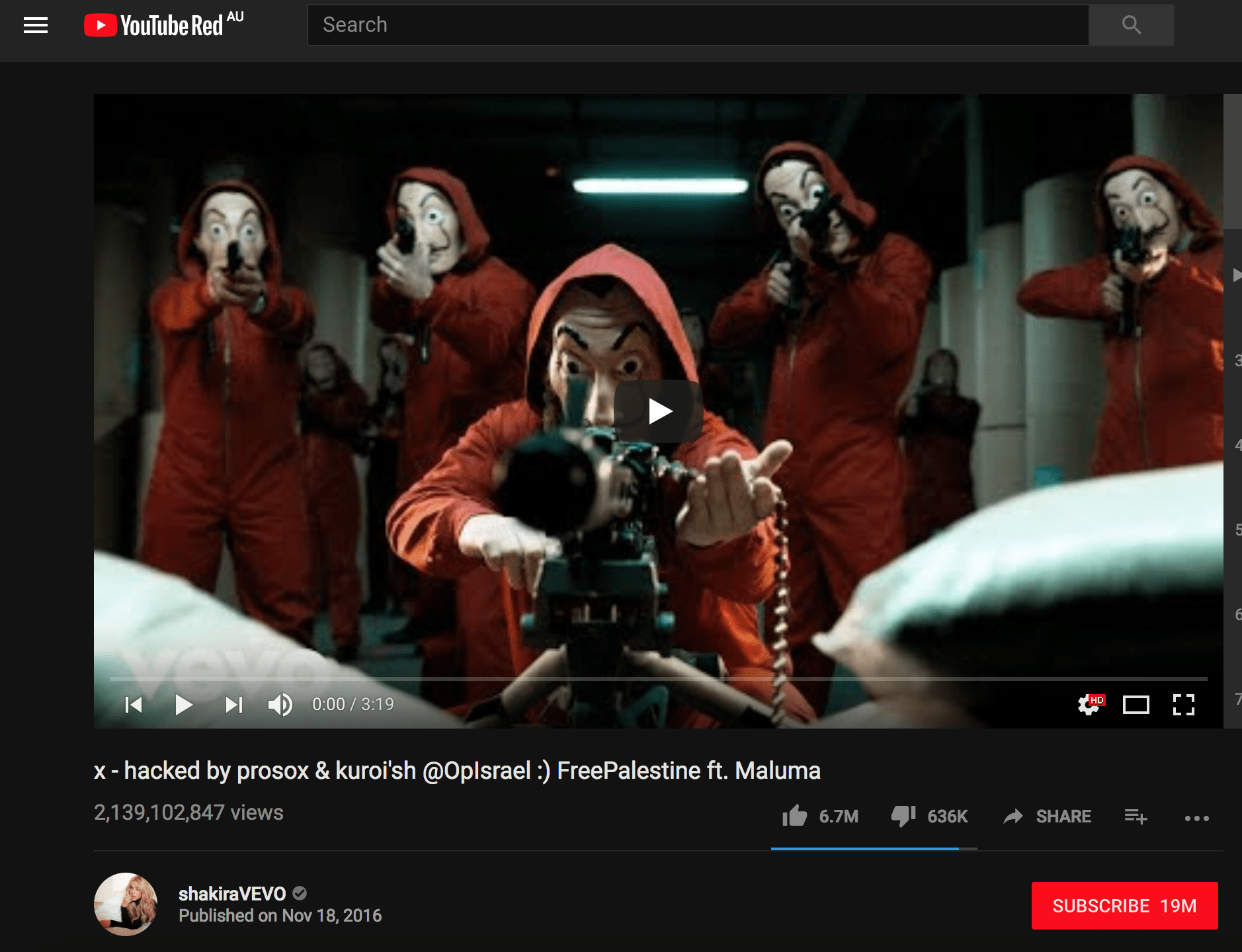 Also, the description of many videos appear to have been changed. One of Shakira's video title reads "x – hacked by prosox & kuroi'sh @ OpIsrael 🙂 FreePalestine ft. Maluma". While some videos' title read "F*ck Illuminati".
The altered title of Shakira's video suggest anti-Israeli organizations' involvement in the exploit; OpIsrael was a cyber attack in 2013 with a mission to erase Israel from the face of the internet. A quick search of OpIsrael will provide a lot of background details.
The number of celebrity accounts being hacked appears to be on a roll. At the time of publishing this article, the following artists' accounts have been hacked- Chris Brown, Shakira, DJ Snake, Selena Gomez, Drake, Katy Perry, Taylor Swift, Luis Fonsi, Post Malone, Kaaris, Lacrim, Maître Gims.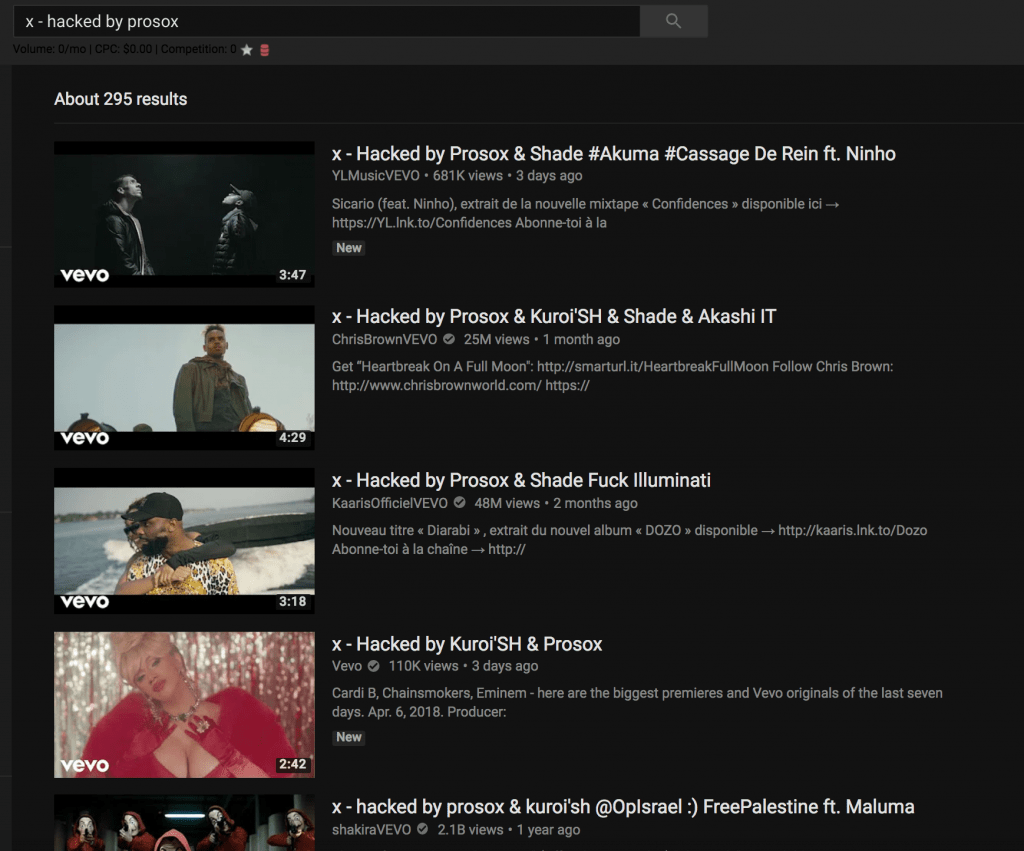 It's not exactly clear how the hackers gained access to the following YouTube channels. At the moment, only channels related to VEVO appear to be part of the exploit.
The title of one of the altered video gives the following names-
Prosox
Kuroi'SH
Shade
Akashi IT
Interestingly, Prosox, one of the four hackers, has a Twitter handle and the person tweeted that the hack was executed with a simple edit in YouTube's script and also mentions that it was done "just for fun".
@YouTube Its just for fun i just use script "youtube-change-title-video" and i write "hacked" don t judge me i love youtube <3

— Prosox (@ProsoxW3b) April 10, 2018
Initially, following Prosox's tweet it was assumed that indeed one of YouTube's script was flawed but with the disappearance of Despacito, it's unclear as to how the hackers gained access to the popular video sharing service's backend.
On a different note, YouTube employees were shot few days ago by a woman who believed that YouTube's policy don't treat people equally.
On the exploit front, we'll be updating this article as we learn more about the exploit.