Looks like Samsung's "bigger is better" philosophy is spreading like wildfire among the many smartphone manufacturers. After rumors about Sony's Odin and Yuga smartphones, Huawei's Ascend D2 and the announcement of the HTC DLX and J Butterfly, we've got word that Chinese communications giant ZTE is also working on their own phablet device that will challenge the Samsung Galaxy Note 2.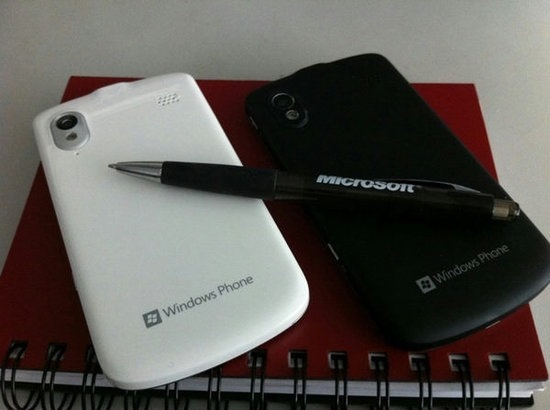 The main difference between ZTE's rumored phablet and the other devices like the Galaxy Note 2 is that it won't be running on Android. Instead, as the picture above will show, they've opted to go with Windows Phone. Unfortunately, if the logo above is any indication, it appears that it will be the older Windows Phone 7 and not the recently announced Windows Phone 8. Speculation at the moment points to the fact that Windows Phone 8 currently does not support Full HD display as the reason why ZTE opted to package the device with an earlier version of the Windows Phone OS.
If Windows Phone 7 isn't a deal breaker, smartphone enthusiasts stoked about big screens will be happy to know that the device does offer a massive 5.9-inch screen that dwarfs the Galaxy Note 2's own display. Reports also state that the ZTE phablet will come with DTS audio technology.
Other details about the device are sparse at the moment but we'll be keeping an eye out for more. Be sure to check back for more news here on Tapscape!
Do you think ZTE's Windows Phone phablet can give the Galaxy Note 2 a run for its money? Would you like other smartphone makers to create their own Windows Phone phablets? Share your thoughts in the comments below!
[via WMPoweruser]