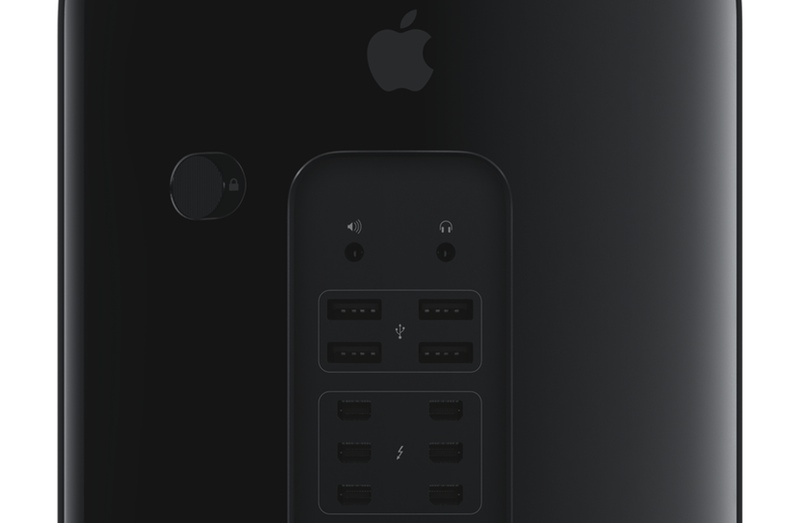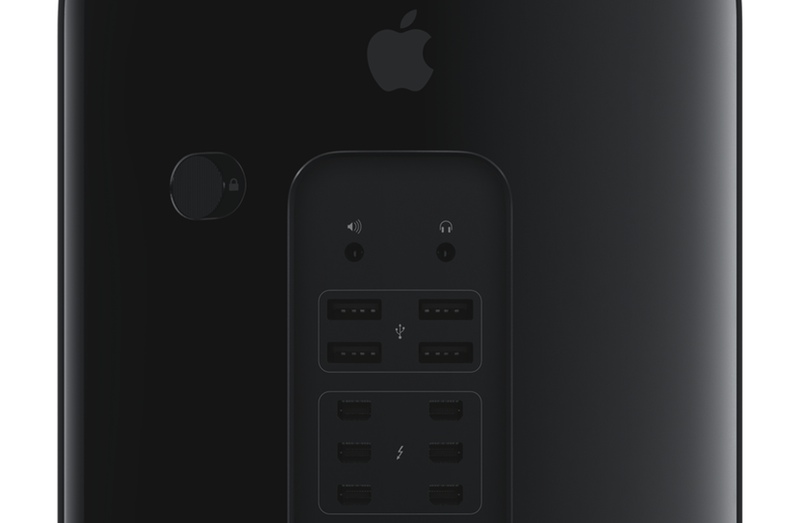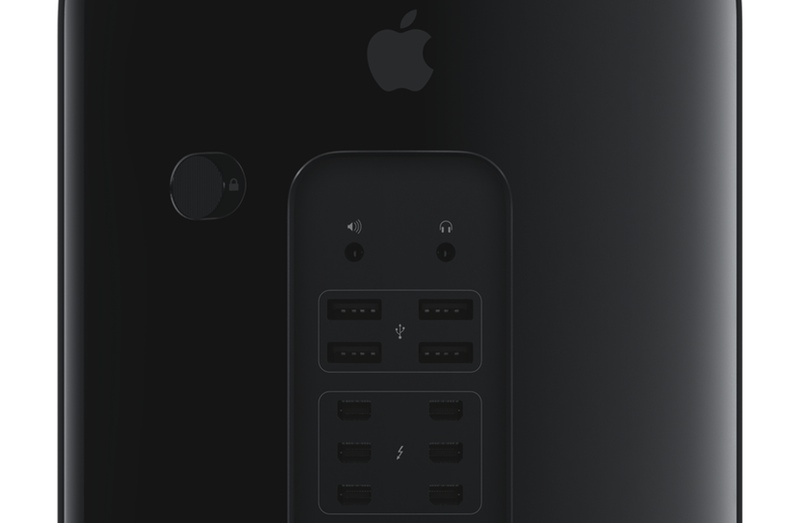 Come Tuesday, October 15, when the next Apple Event is expected to take place, Apple will reveal the iPad 5, iPad mini 2, "publicly" unveil + ship OS X Mavericks and, one certainly hopes, ship the 2013 Mac Pro. And, whereas the mothership has said 12-core models are coming, a fresh sighting on Geekbench indicates an 8-core 2013 Mac Pro configuration will be part of the mix, too.
Benchmarks for unreleased Macs regularly appear on the Primate Labs website. Sometimes, however, these backdoor product outings contain new and interesting information — benchmark results for the 8-core AAPLJ90,1 (a.k.a. 2013 Mac Pro), running OS X 10.9 [13A3010] is a case in point: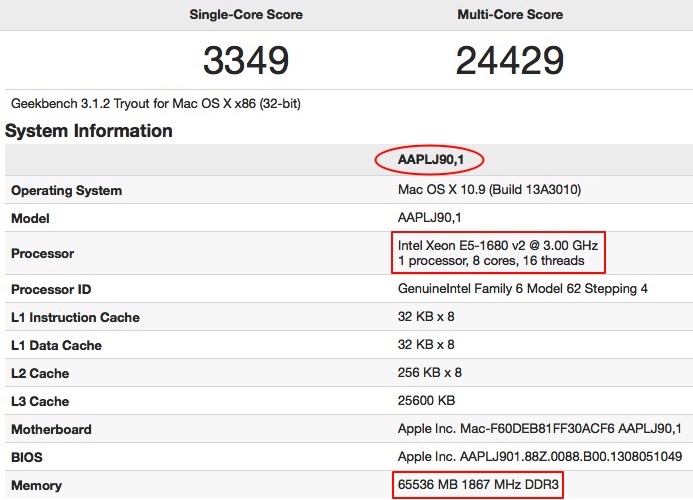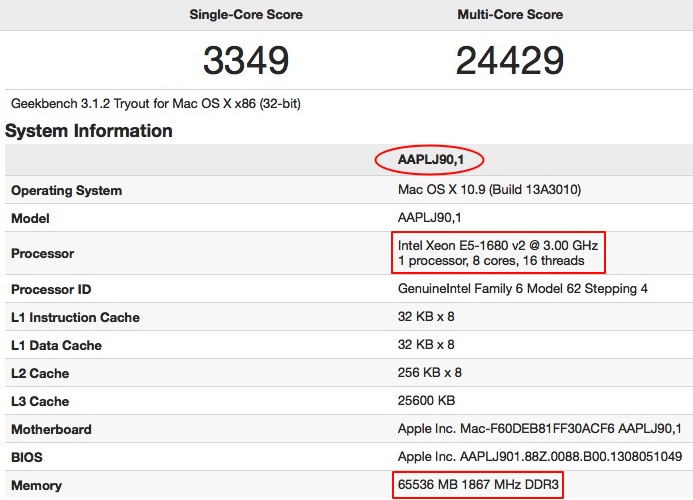 • Integer Performance
— Single-core 3377
— Multi-core 28264

• Floating Point Performance
— Single-core 3417
— Multi-core 30009

• Memory Performance
— Single-core 3158
— Multi-core 5600
That level of performance easily tops the vast majority of existing Macs, including 12-core models.
2013 Mac Pro: Pricing?
It is tempting to hope that the 8-core 2013 Mac Pro will fill Apple's traditional $2,499 entry-level price point. However, as noted by a Fairer Platform comment poster "bregalad", that's not likely.
Not a chance! The 1680v2 [listed above] has a list price of over $1,700. Look for the entry-level Mac Pro to sport a more reasonably priced CPU like the 1620v2 or 1650v2. But with two high-end GPUs, I don't think $2,499 is going to be possible even with an inexpensive CPU. Mere mortals will have to content themselves with iMacs, Mac minis or MacBook Pros.
That skepticism may indeed be warranted. However, never underestimate Apple's ability to surprise and delight. Likewise, don't be disappointed if Apple raises 2013 Mac Pro prices by a lot…
What's your take?