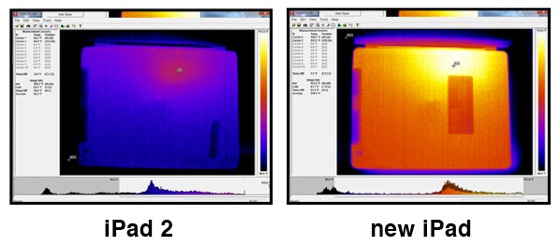 Early adopters of Apple's new iPad have been reporting heat concerns, with many finding that the iPad 3 is considerably hotter under normal operating conditions compared with the iPad 2.
The issue is particularly pronounced around the screen edges, and when the iPad 3 is running 4G LTE and graphics/CPU heavy apps.
Apple has essentially denied the issue, delivering the following statement to The Loop:
The new iPad delivers a stunning Retina display, A5X chip, support for 4G LTE plus 10 hours of battery life, all while operating well within our thermal specifications," Apple representative Trudy Muller, told The Loop. "If customers have any concerns they should contact AppleCare.
However, thermal testing performed by Consumer Reports has demonstrated that the iPad 3 runs about 10 degrees Fahrenheit (~5 degrees Celsius) hotter than its predecessor, and reached a maximum temp of 116 degrees while running Infinity Blade II for 45 minutes.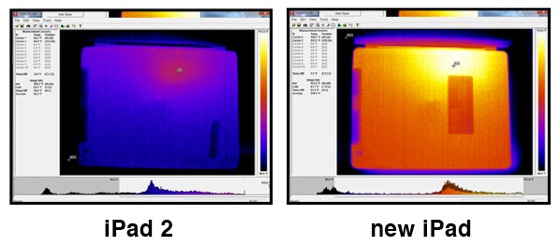 Consumer Reports stopped short of declaring the next antenna-gate, concluding that the iPad 3 "felt very warm but not especially uncomfortable if held for a brief period" during use.
Interestingly, the iPad 3 only reached a temperature of 113 degrees while unplugged. It wasn't until the device was plugged in to a charger that the temperature rose further still to 116 degrees.
While running the test the battery continued to drain slowly – even while plugged in, showing that the new iPad is unable to simultaneously run processor-hungry apps and charge the battery.