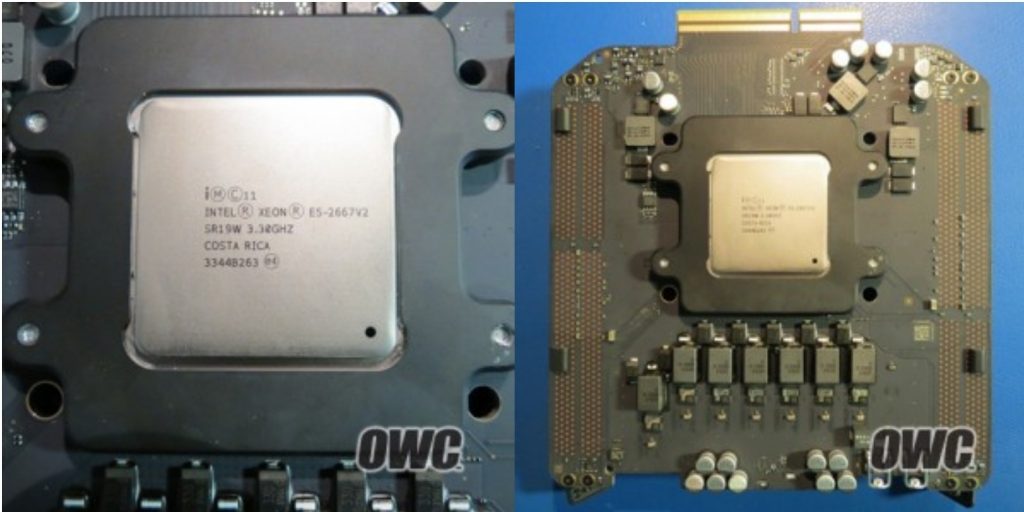 As you were celebrating the holidays, Tapscape was busy, busy, busy documenting just how upgrade and easy to repair Apple's new professional desktop is. Now, a highly respected source has confirmed that the Late 2013 Mac Pro CPU is very upgradeable, indeed.
Other World Computing (OWC), perhaps the number one purveyor of Mac upgrades and peripherals, discovered last week that the multicore Xeon E5 processors inside the Late 2013 Mac Pro sit on a standard LGA 2011 socket. While they believed that meant easy upgrades, OWC withheld judgement until they could actually test the possibility.
Now, OWC benchmarked a shiny new, and stock, 6-core (E5-1650 V2 3.50GHz with 12MB) Mac Pro, then installed an 8-core upgrade (E5-2667 V2 3.30GHz with 25MB) in the same unit and spun the numbers again.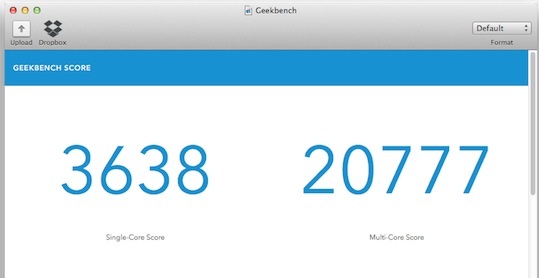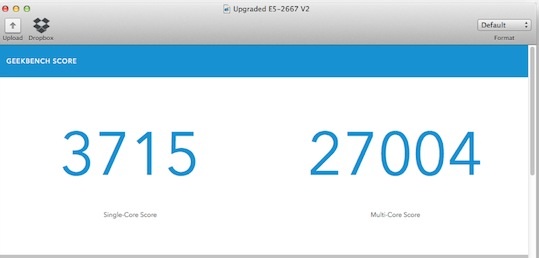 "Our benchmarking showed a significant 30 percent multi-processor performance bump with the upgraded processor," write Jarrod and Ron for OWC.
They add that their 8-core upgraded new Mac Pro offers better performance than a previous generation 12-core model.
So, one-third more, though slightly slower cores resulted in a palpable 30 percent increase in performance. Surprising? No, but expect that OWC will find a way to deliver Xeon E5 processor upgrades for less than Apple.
While the jury is still out on whether the GPUs and SSD in the Late 2013 Mac Pro are upgradeable (both are socketed), we now know with certainty that the Xeon E5 processors are.
Additionally, Apple published the Mac Pro Environmental Report (pdf), which details some impressive green advances. For example, it uses 68 percent less power at idle (43W).
Moreover, the Late 2013 Mac Pro uses 74 percent less Aluminum and 84 percent less packaging.
Taken altogether, Apple's 9.9-inch trash can computer packs impressive new technologies and, yes, capital "I" innovation. Is there a single headline grabbing feature? Nope, but the Late 2013 Mac Pro is very, very cool nonetheless…
What's your take?