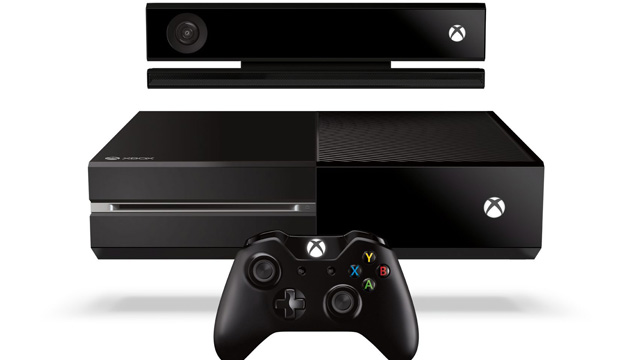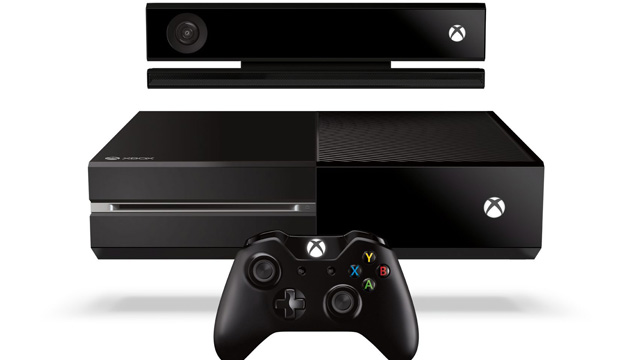 Microsoft Xbox One
As the 8th birthday of the ageing Xbox 360 approached, speculation about the next generation of Xbox began to build. Most people expected the "Xbox 720", and there was a lot of chatter about "Xbox Infinity" but less than two weeks ago Microsoft unveiled the Xbox One at a media event in Redmond.
The Xbox One won't be available until the end of 2013, but we already know a lot about Microsoft's latest console. While the Xbox One is first and foremost a gaming machine, it also features live TV support, Kinect and extensive multimedia capabilities. With the 'one device to rule them all' mantra in mind, Microsoft are hoping to position the Xbox One at the heart of your living room.
Xbox One Hardware
With a physical appearance resembling a big black briefcase, the Xbox One has a blunt and straightforward aesthetic. Designed to lie horizontal (it's Blu-Ray player can't be operated in the vertical position), the Xbox One has thrown out the Xbox 360 curves and multi-orientation capabilities in favor of a device which is designed to be a more solid, permanent addition to your entertainment set-up.
The Xbox One looks like a set-top box with good reason – it features HDMI pass-through enabling it to work as the go-between for your TV and cable/satellite service. You can control channels with your voice, browse through TV guides on the console and flick between games, Skype and your web browser (IE).
The console itself is powered by an 8-core AMD CPU, backed up with 8GB of RAM, a 500GB HDD, USB 3.0 and 802.11n Wi-Fi. As you would expect, the tech specs inside the Xbox One are lightyears ahead of the Xbox 360 and will allow for a huge jump in graphics capability.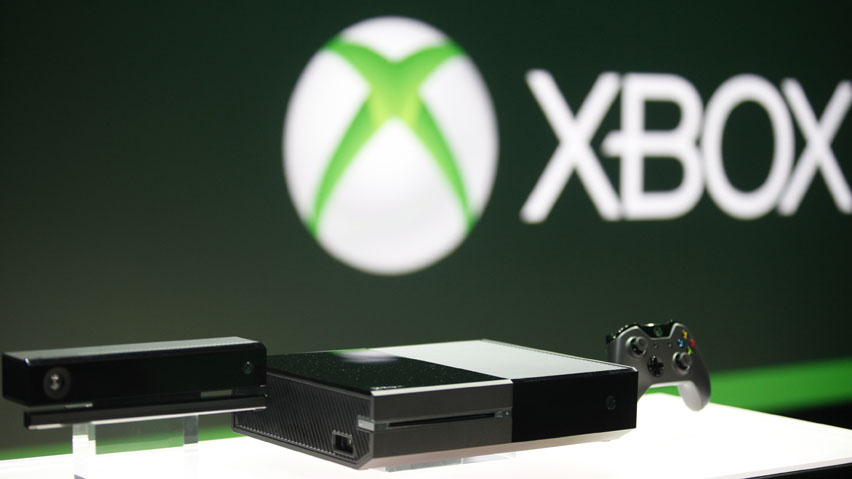 The New Kinect
Front and centre at the unveiling of the Microsoft Xbox One was the new Kinect. The updated Kinect will feature deep voice-control integration, allowing you to turn on the device without touching a single button. You'll be able to fire up the web by simply stating "Go to Internet Explorer". The technology has been developed to be much more sensitive and accurate than what we've seen before and it worked quite well when demonstrated during Microsoft's press event. The Kinect is of-course gesture enabled and uses a 1080p wide-angle sensor to detect your movements.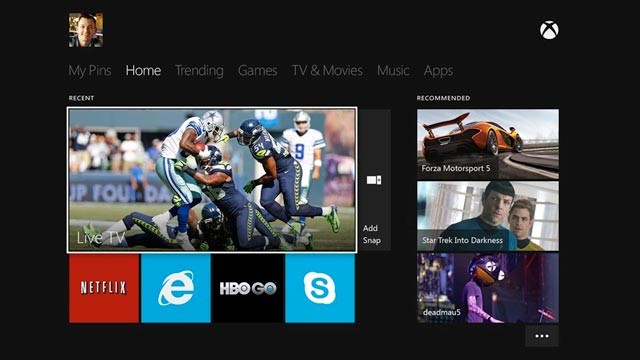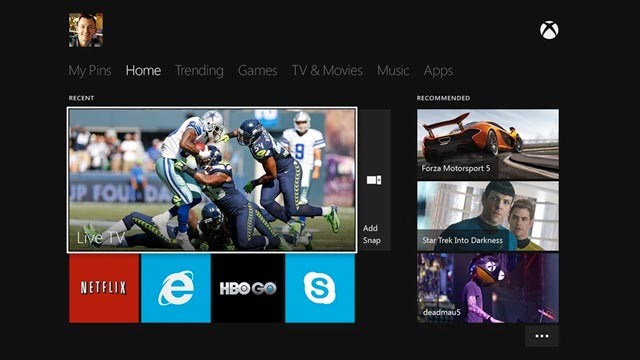 Xbox One Software
The new Xbox one user interface isn't a huge departure from what's already present on the Xbox 360. The homescreen borrows from Windows 8 with it's 'tiled' look, but will offer additional functionality through new apps – such as Skype, Netflix and Internet Explorer – as well as rapid switching and multitasking. On the Xbox One you can watch a TV show and play a game at the same time. You can easily navigate between different entertainment options from the homescreen – with dedicated tabs for Games, TV & Movies, Music and Apps.
Xbox Live is back and will again feature a Gold subscription service as well as achievements, ladders and extensive social capabilities. The Xbox One live service will bring a few new changes however, including the ability to record videos of your gaming exploits, edit and share them with friends. There's also a "Smart Match" system which provides you with an estimated waiting time for finding or entering the next game, allowing you to take a break or fire up a TV show during the down-time.
Xbox One Games
Despite the emphasis Microsoft are placing on the entertainment features of the Xbox One, the success of the console will depend on just one thing – the games. Microsoft have announced that there will be at least 15 titles available at launch, including Call of Duty: Ghosts, Battlefield 4, Assassin's Creed 4, Need for Speed Rivals, Forza Motorsport 5, Quantum Break and a swathe of EA Sports games: FIFA 14, NBA Live 14, Madden NFL 25 and EA Sports UFC. Microsoft are reportedly investing a massive $1 billion into exclusive launch titles for the Xbox One.
For those gamers wanting to know if Microsoft will be supporting back-compatibility with Xbox 360 games, it isn't good news. Due to the new chip architecture in the Xbox One there will be no support for old games on the new console. However, the Xbox 360 will continue to be sold alongside the Xbox One so there'll still be some life left in the current range of Xbox games.
Games will still be distributed on discs, but will only need to be used once to install the game on to the hard-drive. Unfortunately, the games will be locked to your Xbox live profile so that you can't install them on to a second console or share games with friends.