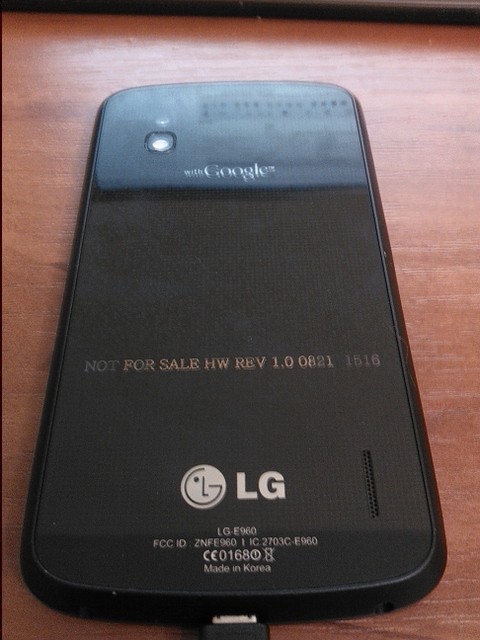 I have to admit, I was really surprised when news broke that the successor to the Samsung Galaxy Nexus was going to be made by LG, and not Samsung. However, it is what it is and since the device, rumored to be called the LG Optimus G Nexus, still bears the Nexus name, it's still something worth keeping an eye on.
Today, we've got a follow-up to yesterday's leak and more pictures of the LG Optimus G Nexus. These two photos where shared on the XDA forums and gives us a better look of the device's back, which shows a "not for sale" tag and reveals the device's model number as LG E960: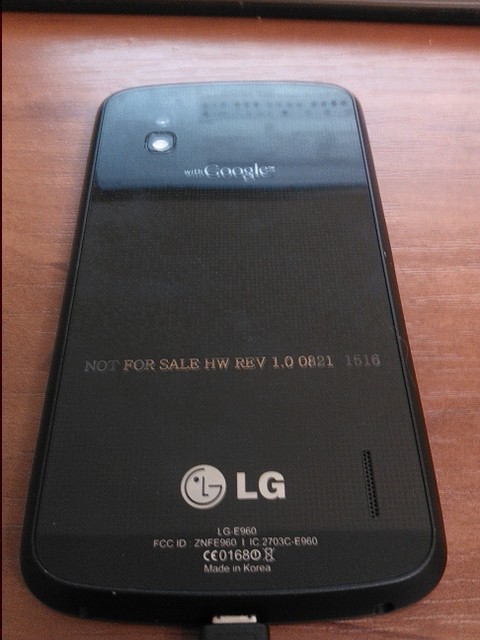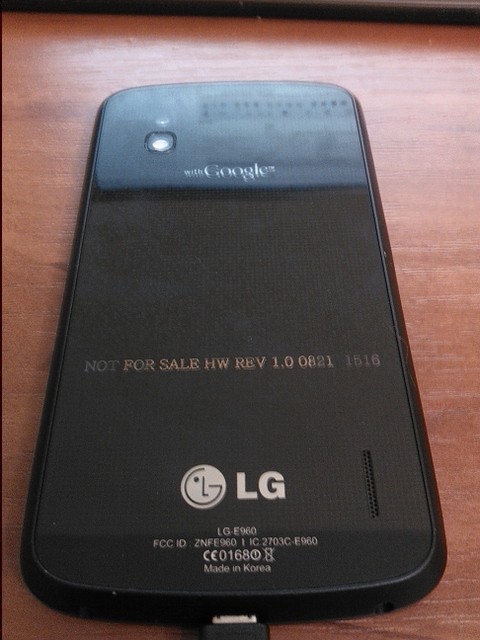 And here's the device's front. You can see that it's kept the aesthetics of its predecessor, the Samung Galaxy Nexus. Heck, you can even say that it looks like the Samsung Galaxy SIII, only this device is in black and has a silver bezel: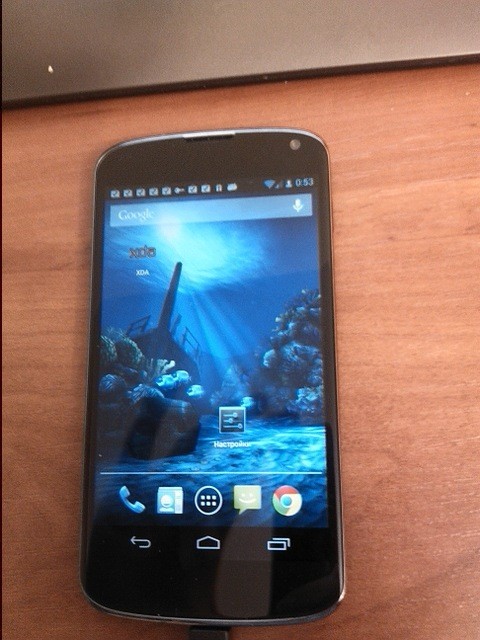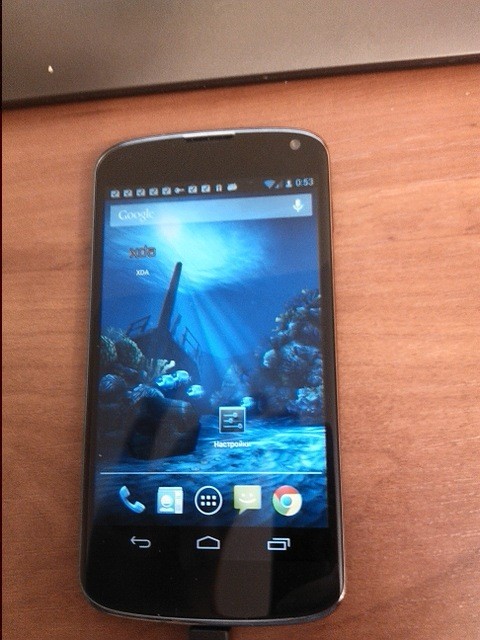 Now that we have a better look, I think it's safe to say that the device will be going up against the Samsung Galaxy SIII and not the Samsung Galaxy Note 2. The only problem I'm seeing is that the rumored specs for the device seem a little weak when compared to phones that are already out in the market. Have a look for yourself:
CPU: quad core ARMv7 1.5GHz
RAM: 2 GB
Memory: 8GB (no SD slot)
GPU: Adreno 320
Android version: JellyBeanMR1
Kernel 3.4.0
Screen: 768×1184 (320 dpi)
4.7-inch display
Camera: 8 MP
Newer Android devices are already coming out with 13 MP cameras and that paltry 8 GB Internal Memory that's non-expandable may be a deal breaker for some. Again, at this point, these are all just rumors and for LG and Google's sake, I really hope they are. These specs as it is won't be turning any heads. They need to step up their game if they want the next Nexus device to make a big splash.
Would you pick the LG Optimus G Nexus over the Samsung Galaxy SIII? What kind of features would you like Google and LG to incorporate in this device? Discuss in the comments below!
UPDATE: High quality photos of the LG Optimus G Nexus are now available! Check them out here!
[via Android Central]