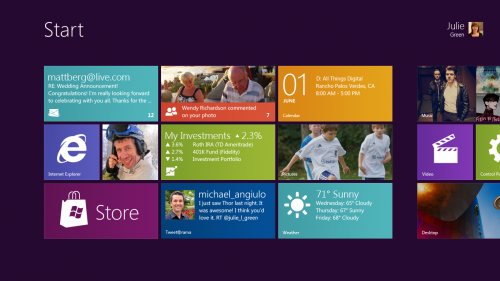 Nokia has announced that the Nokia World 2012 event will be held in Helsinki, Finland on September 5. This is also around the time that Microsoft will be releasing Windows 8, making it hardly a coincidence as it is likely Nokia will announce their line of Windows 8 smartphones.
Nokia was onto something with its Lumia 900 which arguably has been the best phone using Microsoft's OS. And with a new OS in the form of Windows 8, Nokia could take it one step further. Rumored phones at the show are being called the Lumia 910 and Lumia 920. It is also suspected that Nokia will be entitled to one month exclusivity with Microsoft so they are the only ones able to create phones using Windows 8.
Should Nokia announce new smartphones they will likely be going head to head with many Android phones. To give the new phones an edge, Nokia will probably make use of its PureView imaging technology, which allows high resolution pictures to be taken through mobile phones.
But perhaps the strangest thing about the date doesn't have anything to do with Nokia or Microsoft. It has to do with Apple. Every rumor points to the next iteration of the iPhone being released in the fall. This makes you wonder if Nokia's event date will hurt or help the company. If iPhone 5 isn't brought around until later in the fall, then this gives Windows 8 smartphones an early lead out of the gate. The problem however will be consumers. If the new Lumias aren't spectacular or don't possess must-have qualities then consumers may wait for the next iPhone.
If the phones have a successful launch, then there is a chance that it can take away market share from Android and the iPhone. But there is also an equal chance that it'll get drowned out by iPhone 5 hype and its release.