In 2021, there are over 4.6 billion internet users worldwide, and the web is populated by almost 2 billion websites – and these figures are ever-growing. Getting your business website to stand out and remain competitive in such a crowded environment can be challenging, especially if you are unsure about what can help you win over the interest of your visitors and better search engine ranking.
Undoubtedly, Search Engine Optimization (SEO) strategies can increase your website traffic, but you should also keep an eye on telltale statistics and recent major updates, such as Google Core Web Vitals.
In fact, the internet is not a static place, and always more attention is paid to user experience (UX), accessibility, speed, mobile-friendliness, and responsiveness. Start your small business web design project with the tips below and the help of an expert such as WEBX360.
Mobile Traffic is Nearing 55%
In 2021, mobile traffic has surpassed the online traffic coming from other devices, including desktops. As mobile traffic becomes more prevalent, internet users have the chance to complete all actions via smartphone, including completing purchases, shopping online, and enjoying media.
While the percentage of users using mobile devices has been steadily increasing over the past 5 years, the new Core Web Vitals have confirmed the importance of creating mobile-friendly sites that won't penalize your search engine ranking.
A 2019 Deloitte study also shows that mobile-friendliness, mobile site load times, and functionalities can significantly impact your conversion rate. While investing in a mobile app might not make sense for your small business, redesign your website to be more mobile-friendly is certainly an option to consider.
Over 73% of Visitors Leave a Non-Responsive Website
A website that is not responsive across all devices can cause over 70% of visitors to leave it. Bad navigation and slow-loading sites are also the main reasons for a consumer to mistrust the brand and abandon the site.
A responsive design refers to the high versatility of a site to be viewed and used across a variety of devices. After all, if you are asking your visitors to create an account, you should ensure that all of your offers and functionalities are accessible regardless of the device your users prefer.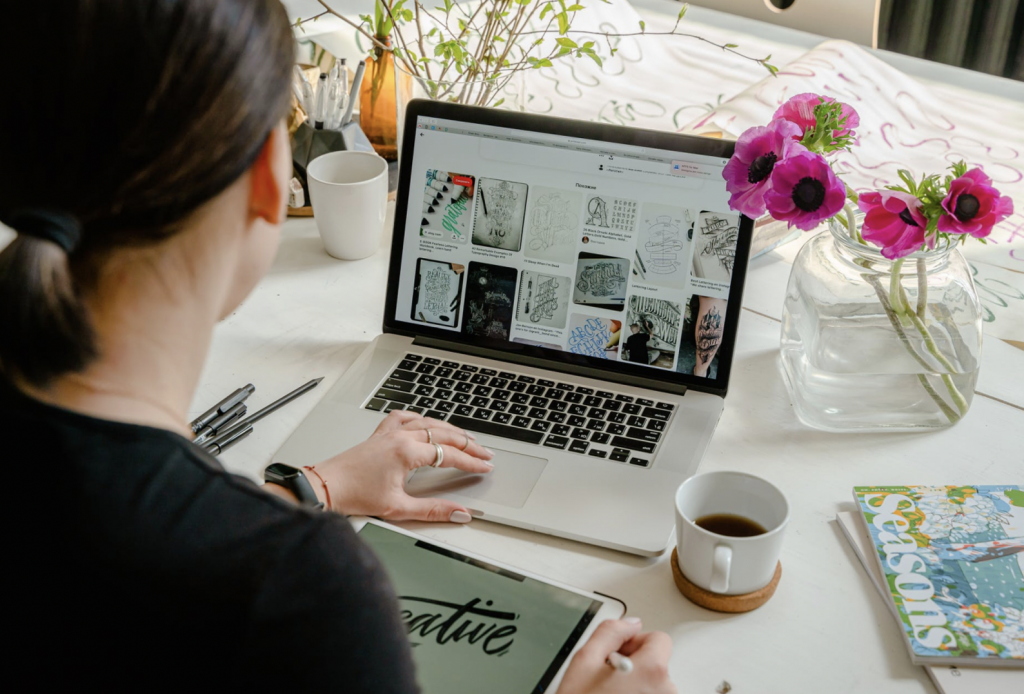 Half of Consumers Consider Website Design As Essential For Brand Image
Creating a memorable and unique brand image is essential for all businesses that wish to remain appealing and competitive. Once created, your brand's image can influence your users' impressions and trust in your company.
Of course, creating your brand image involves much more than deciding on the right color palette and site aesthetics, but these are certainly contributing factors – so much that over 50% of consumers consider the look and feel of your site as an essential factor influencing the brand image.
Online Shop Usability Is An Important Factor For 60% of Consumers
Digital buyers have been increasing during the last decade and, in 2021, over 80% of US internet users are expected to make at least one purchase online. This trend, which has been sped up and fuelled by the pandemic, makes it essential for today's business sites to be highly usable and accessible by all users – including those dealing with a disability.
75% of Consumers Judge The Credibility of a Brand Based on Web Design
Brand credibility is essential to overcome the competition. Website design can be an important tool to increase the credibility of your company, whether that is an online venture or physical store. In fact, your local community can also find out more about you and your mission online – don't miss out on this opportunity to communicate with your audience and answer their questions!
94% of Consumers Report That Poor Web Design is The N°1 Reason For Brand Mistrust
When designing your site, you will need to go beyond aesthetics. Creating a usable, responsive, fast, and SEO-friendly site is essential to climb up search engine rankings and increase traffic. But it is also important to ensure that your website design inspires trust – in potential consumers, suppliers, and potential investors alike!
You can do so through several tools, including HTML protocols, SSL certificates, and Cookie and Privacy policy. Make sure your users are always in control of their data.
The Average Consumer Forms an Impression Of Your Brand in 5 Milliseconds
There is no web designer out there that does not know how important the first seconds of your consumers on your site are.
When the 2017 study that highlighted how long a user actually takes to form a first impression about a brand came out, web designers and businesses around the world rushed to refine the functionalities and aesthetics of their websites.
Today, you can count on decades of expertise and experience – so you don't have to wonder about what color palette, page design, CTAs, and patterns can increase your conversion rate and create a better user experience.
70% of Business's Sites Don't Convert Because of A Lack of CTAs
Your site's call-to-action buttons are essential to encourage your users to take action on your site. Without clear CTAs, users might leave your site and find the information somewhere else. Some common CTAs that you should include in your site's design include:
Click here
Learn more
Sign up
Try for free
When crafting a CTA, make sure you use clear wording, transmit a sense of urgency and excitement, and make it immediately visible.
Mobile-Friendly Websites Can Boost Your Return Rate to 74%
For entrepreneurs, it is not new information that acquiring a consumer is much more expensive than welcoming a returning one. That is why investing in increasing your return rate can yield the best ROI. But how do you increase the percentage of returning customers?
Naturally, marketing can help – but don't forget that making your website more accessible via a range of devices can boost your customer return rate up to 74%!
$2.6 Billion Are Lost Every Year Because of Slow Business's Websites
Today, consumers look for speed and responsiveness. A slow website is one of the main reasons for a high bounce rate and increased dissatisfaction. Yet, speeding up your website is easy – start by checking your website loading speed and speak to an expert designer to streamline all functionalities and pages.
Consider repeating this action regularly: updates such as Core Web Vitals encourage website owners to be current with these necessary updates!
Bottom Line: Aesthetics Matter
Most consumers prefer to spend time and look at a website that is aesthetically beautiful – if they have the choice. And, with an always-growing number of sites and businesses, they certainly have plenty of choices.
Creating a functional and beautiful design won't just help you reduce your bounce rate and keep your visitors on your site for longer – it will also help your brand remain competitive and appealing. Make sure to consult a professional to create the right web design for your needs and goals.