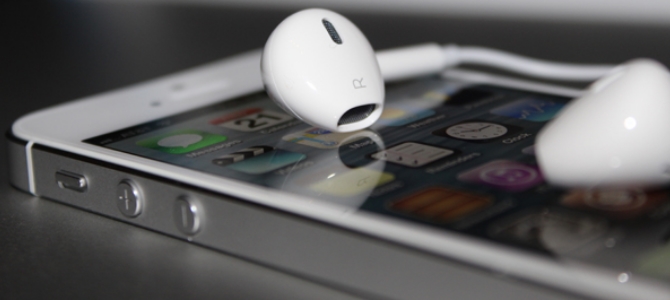 With Apple rumoured to be announcing iOS 7 in the coming months, there has been widespread debate over potential iOS 7 features.
With the iPhone 5s set to be released this summer, we're almost certain that iOS 7 will accompany it. The only question is, what exactly will iOS 7 bring with it?
10 iOS 7 Features We Want To See
We've compiled ten features we'd love to see on the highly anticipated upcoming iOS 7 below.
1. Siri Customization
As a standalone application, Siri is fantastic. But we'd love to see Apple give us the option to customize it. For example, a choice of voices would be extremely welcome.
2. Divide Between Personal & Work
Blackberry introduced an extremely interesting feature in BlackBerry Balance. It allows the user to keep personal files and work related files completely separate. Apple would do well to introduce a similar feature in iOS 7.
3. Hide Apple Apps
Many of us prefer third-party alternatives to Apples standard web browsers, weather forecasts and so on. But on current versions of iOS, you can't delete or hide these apps, even if you don't want them. iOS 7 should try and resolve that issue.
4. Guest Accounts
An unlikely feature, but we'll mention it anyway. We'd love to see iOS 7 allow a guest account to allow limited access to the device, keeping personal or work files hidden when needed. Something similar already exists on the Mac in OS X.
5. Automatic App Updating
App update notifications are a daily occurrence, especially once you download a lot of applications. Having to manually open the app store and update all the apps can be a drag, so an auto-update feature would be more than welcome.
6. Lock Screen Customization
The Lock Screen – even with creative backgrounds, is be very bland. We'd love to see Android-esque customizable widgets and social network feeds available right there on our lock screens.
7. Change App Defaults
Opening links and other files will always be transferred to Apple's default application. Even if you use another browser, opening a link will automatically open Safari. Being able to change the default options would be a great addition to iOS 7.
8. Multi-Tasking
Much like Windows Surface, iOS 7 could incorporate a multi-tasking system, allowing the screen to be split into two separate windows, running two separate apps. This may be asking too much of the smaller iPhone screens, but iPads could certainly benefit.
9. Offline Maps
Usually, we use our maps when we're outside of our homes. Typically when we get a little lost. Coincidentally, it's precisely these times when our Internet connection is at it's weakest. Offline Maps accessible at any time would be most useful.
10. App Store Demos
Purchasing an app based purely on reviews can often be risky. Allowing demos in the app store may well encourage more eventual downloads if done correctly. We'd love to see that featured on iOS 7.
So there you have it, ten iOS 7 features we'd welcome with open arms. Many of them seem logical, but I'm sure only some of them will become a reality. Regardless, they are all interesting prospects.
Are you looking forward to iOS 7? What would you like to see Apple unveil regarding the upcoming iOS 7 features? Share your ideas in the comments section below!