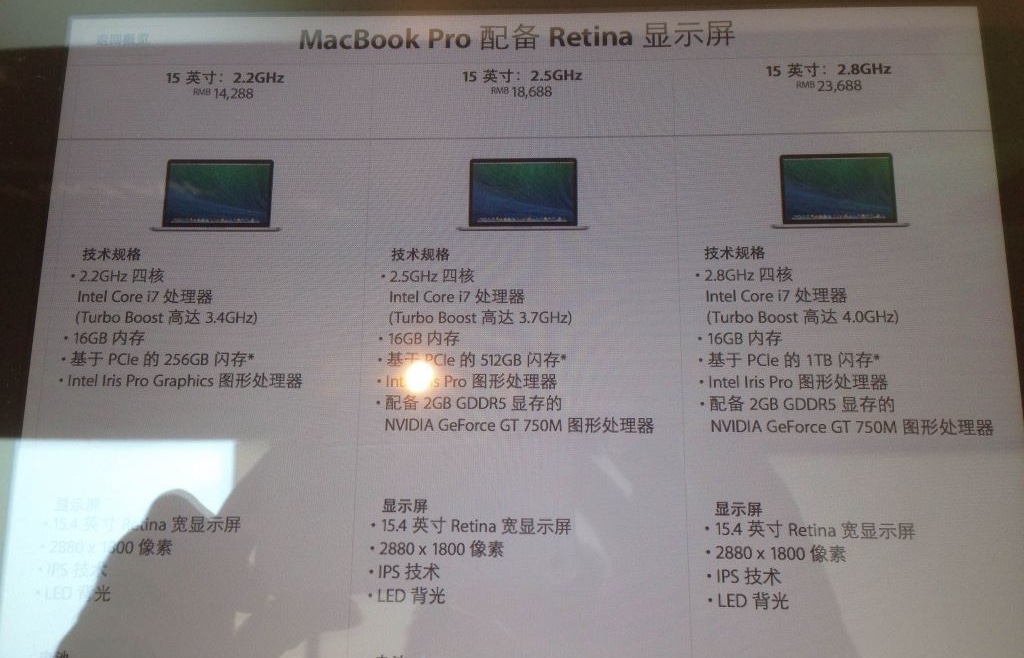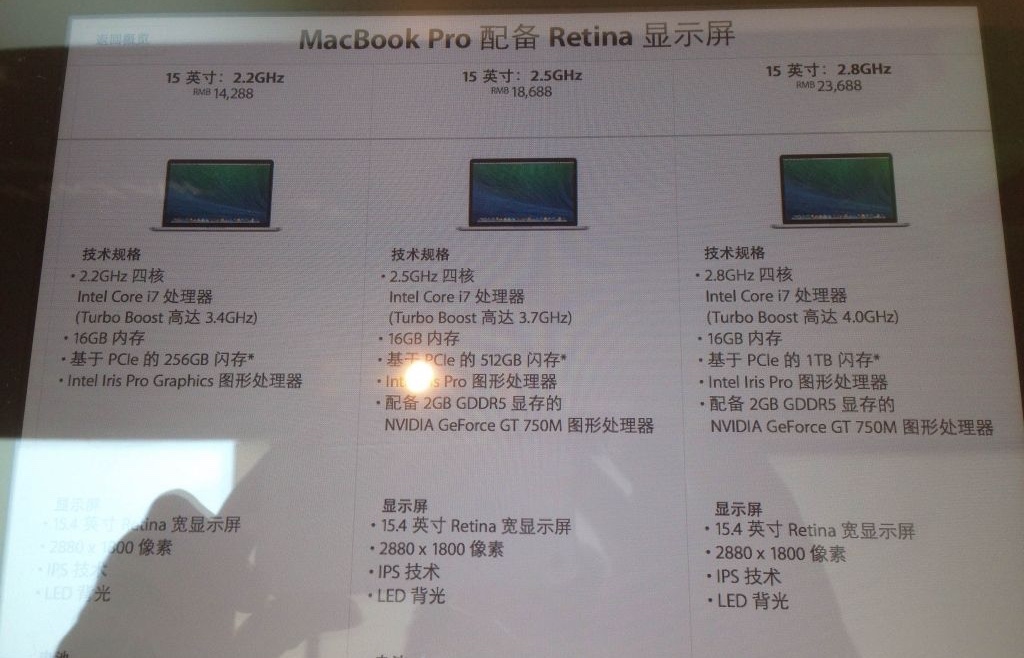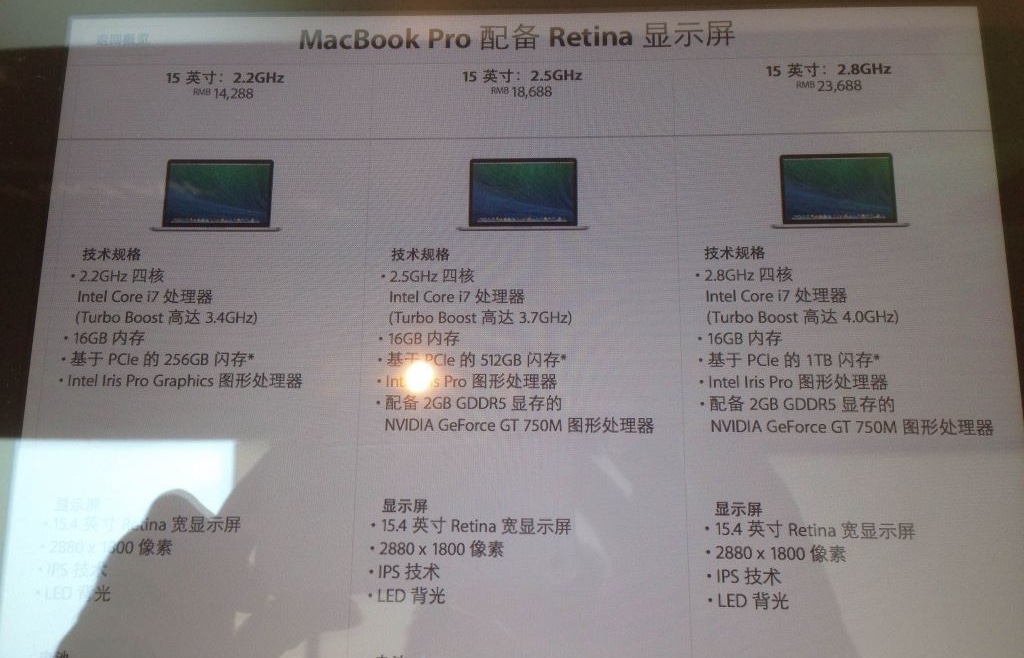 Every new Apple Store brings unique challenges and opportunities. The new store in Chongqing, China is the first in that city of 29 million and also the first to publicly reveal Apple's unannounced 2014 MacBook Pro refresh.
And, we know this because some guy took a photo of the 2014 MacBook Pro configurations and prices hanging in the window of the just opened Chongqing Apple Store — face palm.
The photo, posted on Sunday to Chinese social media, shows an iPad displaying the specs and prices for updated 15-inch Apple pro portables. In addition to Apple's annual 200MHz processor speed boost, the big changes include the doubling of RAM in the entry-level model from 8GB to 16 GB and the doubling of the VRAM complement in the mid-range model from 1GB to 2GB.
So, Apple's larger 2014 MacBook Pros all offer at least 16GB of RAM. Additionally, only the entry-level 15-inch MBP relies solely on slower integrated graphics.
Additionally, the highest end 2014 MacBook Pro also includes a chunky/speedy 1TB SSD. If you need to edit/render video or images, this will be the model for you.
For Chinese consumers, Apple's three model 2014 MacBook Pro (15-inch) lineup will be priced at 14,288? ($2,304), 18,688? ($3,014) and 23,688? ($3,820). Apple currently prices its two-model 15-inch MBP offering in the US at $1,999 (2GHz) and $2,599 (2.3GHz), respectively.
Of course, Apple's pricing in China is inflated by China's absurdly low official exchange rate, which inflates the prices of "imported" goods.
2014 MacBook Pro: Past Not Prologue?
A salient detail not shown in the 2014 MacBook Pro add displayed in the Chongqing Apple Store window is the ship date. To date, pretty much everyone has predicted updated pro portables would arrive in the Fall, as has been Apple practice in recent years.
Also not show is the rumored 12-inch MacBook Pro configuration Ming-Chi Kuo, an oft reliable reporter on Apple's future product plans, has predicted will ship this Fall.
Ready to buy a 2014 MacBook Pro? Waiting for the 12-inch model?