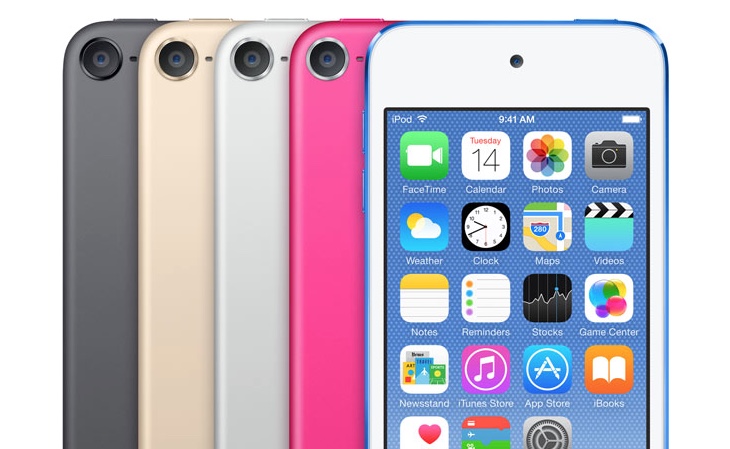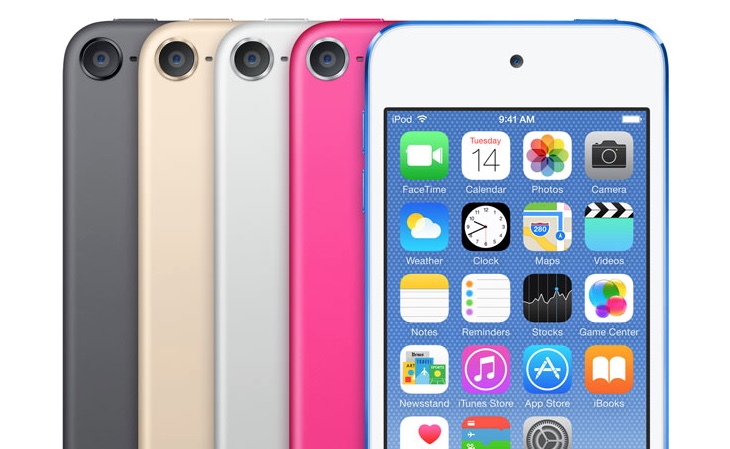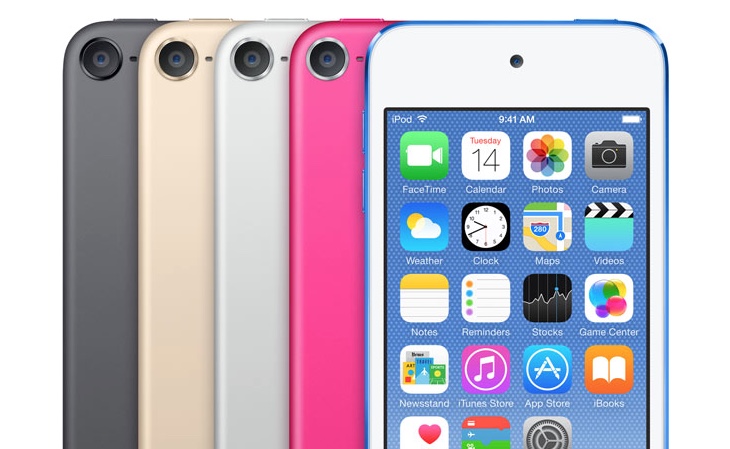 A couple weeks back, Tapscape predicted Apple would ship the 2015 iPod touch yesterday, July 14. Well, here were are a day late, though not necessarily a dollar short. Apple has, indeed, released a fully updated 2015 iPod touch, as well as iPod nano and shuffle models wearing fresh colors.
Apple has announced a fully updated 2015 iPod touch, which comes with a new 8MP camera and more powerful 1.1Ghz A8 chip with M8 graphics coprocessor plus 1GB system RAM all dressed in five new colors (space gray, silver, gold, pink, blue), as well as the usual Product RED.
"iPod touch gives customers around the world access to Apple Music, the App Store and iOS, the world's most advanced mobile operating system, starting at just $199," said Greg Joswiak, vice president, iPhone, iPod and iOS Product Marketing. "With big advancements like the A8 chip and the 8 megapixel iSight camera, customers can experience next-level gameplay, take even more beautiful photos and enjoy their favorite music, TV shows and movies."
For what it's worth, Geekbench results indicate that the A8 processor in the 2015 iPod touch is roughly equivilent to the 1.3GHz Apple A7 chip in the iPhone 5S — way faster than the A5 in the fifth-gen touch.
And, as shown below, Apple has applied the same five colors + Product RED to its iPod nano and iPod shuffle product lines.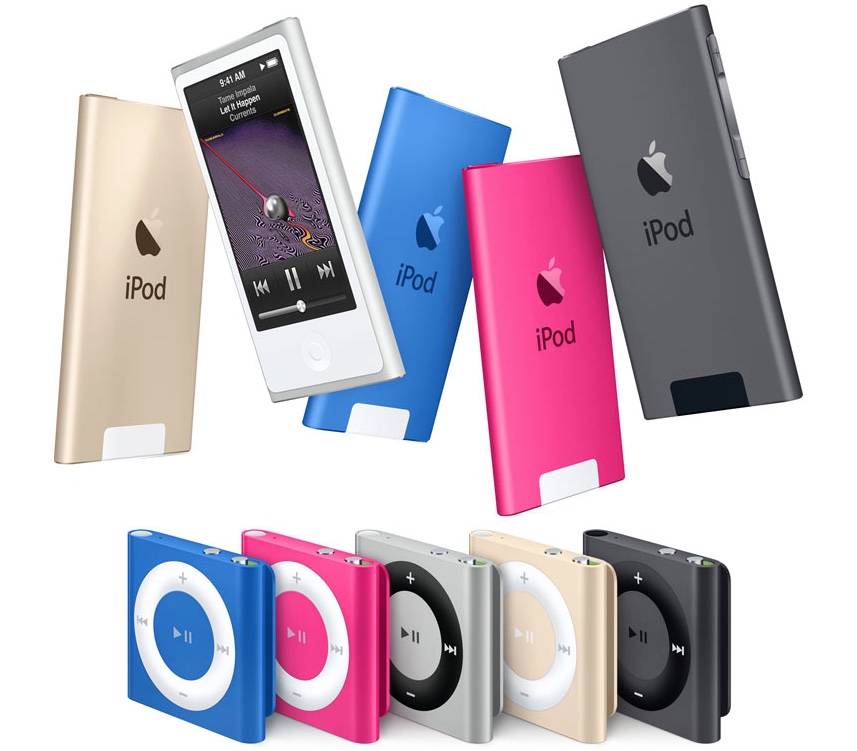 However, the 2015 iPod nano and shuffle remain feature and spec identical to the models Apple released way, way back in 2012 and 2010, respectively.
The takeaways here? The iPod touch is now 64-bit and includes the well-loved and almost universally critically praised 8MP camera found in the earlier versions of the iPhone. Oddly, however, Apple choose not to include Touch ID, company's biometric fingerprint reader, in the iPod touch — an ironic omission.
Nevertheless, though the screen is a relatively small 4-inches, the 2015 iPod touch is a real computer that fits in your pocket — still a great idea…
What's your take?