To say mobile gaming has become more advanced and popular over the last decade or so would be something of an understatement. Whilst we might get nostalgic when casting our minds back to endless hours wasted on Snake, or even when considering some of the earlier mobile gaming apps which seem ancient these days, mobile gaming today is a true art form.
Many gamers now treat mobile gaming as an outlet which commands the same respect as console or PC gaming, and naturally want to enhance the experience even further with a number of accessories.
There is a plethora of accessories available on the market, which can truly take your smartphone gaming experience to the next level. Check out these products that would perfect presents for gamers this Christmas:
8Bitdo Sn30 Controller
A good controller can help bridge the gap for gamers who may be reluctant or sceptical to dip their toes in mobile gaming. The 8Bitdo Sn30 Controller helps allay any issues players may have with utilising touchscreen forward mobile games, by replicating the feel of a console, gamepad led game.
The retro design of the Sn30 will be popular with older players who may be amongst the more tentative to move over to mobile gaming, and at around £25, it remains one of the more affordable controllers on the market.
Anker PowerCore III Sense 10K
Nothing infuriates gamers more than losing power during an intense session. Unfortunately, mobile gaming has a reputation for sapping battery life, meaning players run the risk of having their devices shut down whilst chasing a high score.
Fortunately, the Anker PowerCore III Sense 10K nullifies that risk almost entirely. The mammoth 26,800mAh battery is a fast charging, multi-connectable solution to power rinsing mobile gaming. Retailing at around £39.99, this is a great investment if you're serious about smartphone gaming.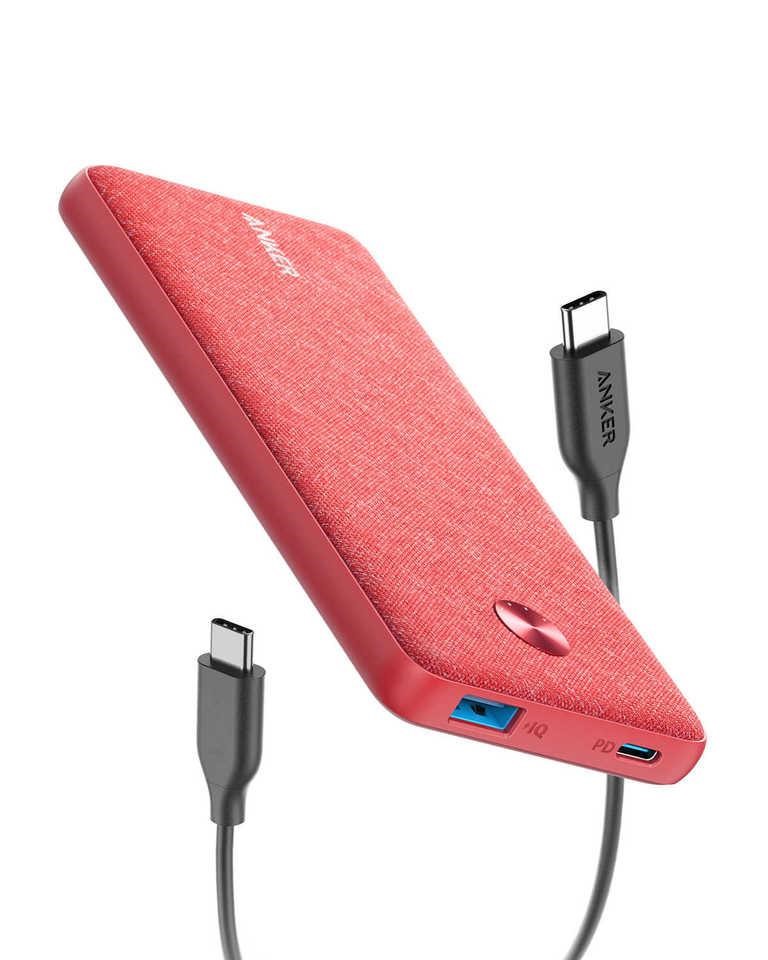 Samsung Galaxy Buds+
Smartphone gaming is obviously often utilised on the go, whether you're beating commuter boredom and catching a 10 minute fix whilst waiting for a friend. To maximise the experience therefore, a pair of functional headphones is a must.
The Samsung Galaxy Buds+ are a great option. Small and compact, there are easily transportable whilst on the move, and wireless connectivity makes them especially suited to carrying with you on a journey.
HyperX Chargeplay Clutch
We've extoled the benefits of both grips and batteries on enhancing your smartphone gaming experience. What could be better therefore, then seeing these combined into one handy gadget.
The HyperX Chargeplay Clutch is a grip/hybrid which gives you something to grab on to, whilst charging your device via a magnetically attached 3000mAh battery.
The Chargeplay Clutch is a sure -fire way to take the experience to the next level, and it's especially suited to fast-paced mobile games. Whether it's slots, cascading arcade hits or even lottery games like pick 3 hot numbers that are your penchant, the Changeplay clutch will help make the experience smoother than ever before.
Corsair HS35
Another sleek pair of headphones, the Corsiar HS35 are a functional set of cans that are compatible with most devices and double as great headphones for general use as well.
Featuring a boom mic for clear cut chatting with friends during gaming sessions, and custom tuned 50mm drivers delivering crystal quality sound, the HS35 is an absolute steal at circa £40.