Since the first arrival of online dating websites, things have changed quite a lot. Not only has the stigma of cyber based romance changed for the better, but the way in which daters choose to find matches has changed also.
Dating websites like Match.com and E-harmony make significant amounts of money from charging for pricy memberships and commitments of time to have access to the potential matches they offer. For many daters – and these companies – there is some success to be had, certainly.
But as the new year rolls in, these romantic match giants aren't the only ones enjoying the virtues of the dating industry!
In fact, in the US alone the dating industry is worth 2.5 billion. A significant number, and one that encompasses many apps and services.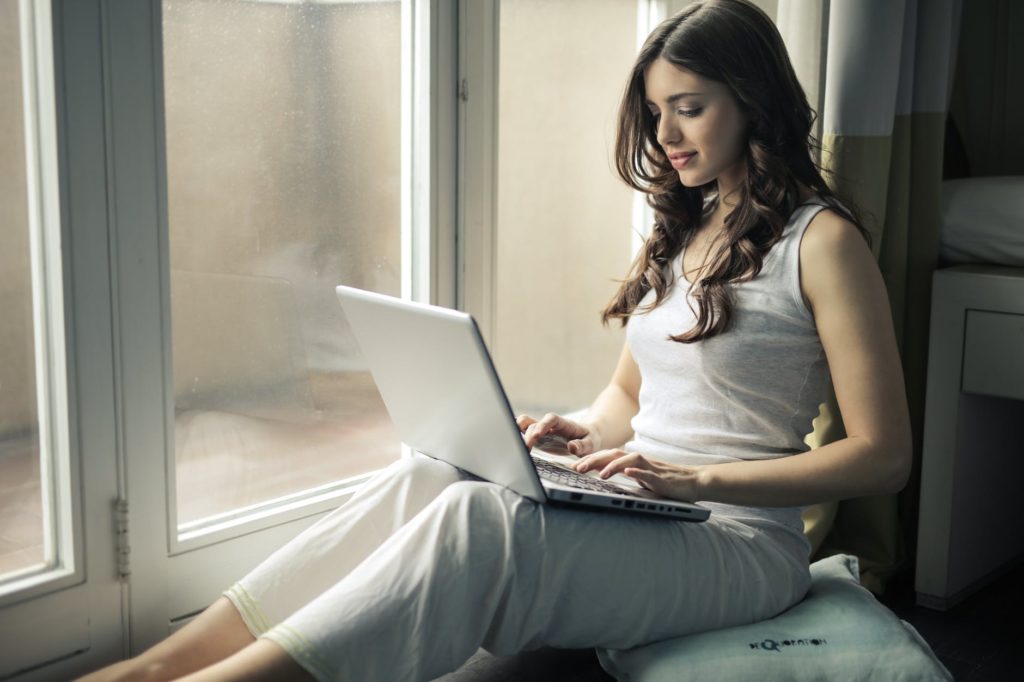 Here are 5 key reasons why free internet dating is becoming something of an industry leader – along with the significant reasons why:
The dating industry expectations have changed. Every industry on the planet grows and develops over time. Love stands the tests of time – but can dating websites do the same? There are so many choices on the market now that romantic hopefuls are making choices that match the needs and ambitions they have in their lives. And this often doesn't include committing to a monthly fee or subscription to find the matches they are looking for.
What dating singles are asking for has moved on. Not everyone is looking for the typical relationship anymore. Not only are millennials embracing every form of sexuality and lifestyle, but every generation is living diverse and varied lives. This means that not everyone who is seeking a date online will be looking for marriage and children! Some will, certainly. But there will also be many daters who want hook ups, short lived romances, and even just a dinner date with no additional expectations implicated. There are also LGBTQ+ daters, and those who seek polyamory.
We need to make way for the future of new dating technology. By holding on to old ways of doing things we limit ourselves from growing. This applies just as much – if not more – in the area of online dating. I'm sure when Tinder first came out people wondered if it would catch on. It now stands as one of the most popular free dating apps in existence on the planet. And you don't have to pay a penny for it, unless you want the exclusive 'Tinder Gold' setting which is unnecessary to most daters. In this way, embracing the 'new' is the way forwards in the dating world, which definitely includes free dating websites and apps.
The types of relationships daters are seeking vary now. Over are the days of 2.4 children and a steady long term situation for everyone. Although that might be the ideal for many, it just isn't the typical set up any longer. Modern single daters are looking for all sorts of relationships of all different kids, lengths and forms. Having a choice of options on the menu is important, to make sure the dating scene is as inclusive as it can be. There are many free online dating options now for every taste and desire, which is key to people finding the right matches for them.
Hassle free dating is the future. Dating has sometimes been given a negative label, deemed as a stressful ares of life. But it doesn't have to be this way. There are many free, online dating app tools and match websites that remove the element of chaos that people don't want. Dating can become a fun, positive experience rather than a worry or something that feels like a part time job that you are paying to do!
Our world is moving faster now than it ever has before. Trends come and go within what seems like minutes, let alone years. No one has time to outdated ways of doing things – or to fill out complicated sales forms online!
The dating world has never been as dynamic and as free as it is today. The internet is full of options now for every type of dater. You can be any age, any sexuality, any preference, and any background and there will be an option for you. Never before have we seen so much possibility amongst the options online for daters seeking a partner.
As the industry naturally moves forwards, more and more daters are turning their attentions to totally free dating sites. Modern singles now want no cost dating while still having an expectation of quality in the service they receive. And there are many dating sites and apps that are offering them exactly that now.
Gone are the days of archaic subscriptions and tiresome annual fees. Online daters want freedom and they want quality in their dating endeavours. The time for free online dating is now. It evidently doesn't appear to be slowing down anytime soon!
If the dating industry could put themselves in the shoes of a new online dater for a moment, they would have all the answers they could ever want to know. They would understand that online daters just want an opportunity to meet new people in a format they enjoy, without having to pull out their credit card or their cheque books. Is that so much to ask?
The free online dating section of the industry certainly doesn't think so – and they're very happy to take the lead from here…