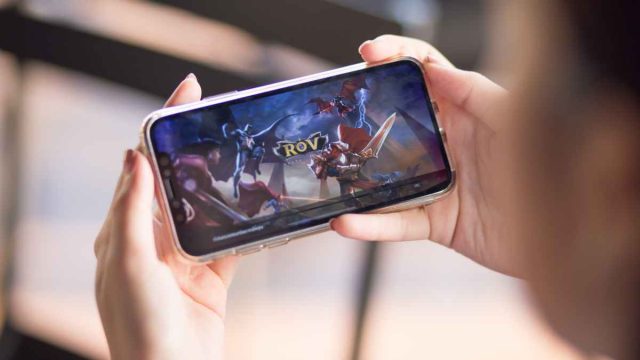 The world of online gambling is constantly evolving, and for Arabic-speaking players, finding the best gambling app can be a rewarding yet challenging endeavour. With many options available, selecting the right one that caters to your preferences and needs can be daunting.
Rest assured; this comprehensive guide is your compass to navigating gambling apps equipped with Arabic language support. Be you a seasoned player or a newcomer, these tips stand ready to empower you, enabling you to make an informed choice and elevate your online gambling experience.
Research the App's Reputation and Reviews
Start your quest by seeking out gambling apps that have cultivated a solid reputation within the industry. Such apps are often known for their commitment to integrity, fairness, and transparency. A strong reputation is typically earned through a track record of providing users with an enjoyable and trustworthy gaming experience.
Delving deeper into assessing whether the app has a history of fair play is vital. Fairness is the bedrock of a reputable gambling platform, ensuring that the games are not rigged or biased against players. This means that the outcomes are determined by random chance, adhering to the principles of honest gaming. Player reviews and ratings offer valuable insights into an app's performance and user experience. Pay attention to recurring themes in reviews, both positive and negative, to gain a comprehensive understanding of the app's strengths and weaknesses.
Bonuses and Promotions
Many gambling apps entice players with bonuses and promotions, including the prospect of a mobile casino bonus on Arab online casinos. While these offers can undoubtedly enhance your gaming experience, it's essential to read the terms and conditions carefully.
Look for apps that provide transparent and fair bonus policies, including reasonable wagering requirements and clear eligibility criteria. Be cautious of apps that promise overly generous bonuses with unrealistic conditions, as they may have hidden traps. A reputable app should reward loyal players with ongoing promotions and a rewarding loyalty program.
Variety of Games
A top-tier gambling app distinguishes itself by its ability to provide a rich and varied gaming experience that caters to a broad spectrum of player preferences. When searching for such an app, watch for a comprehensive selection of casino games spanning various categories. These should include the ever-popular slots, where you can spin the reels in pursuit of fortunes, and classic table games like roulette and blackjack, offering the thrill of strategic gameplay.
Moreover, a top-notch gambling app goes beyond the usual offerings, extending its repertoire to encompass specialty games such as bingo or keno. These games introduce a refreshing change of pace and provide opportunities for different types of entertainment within the apps.
Secure and Convenient Banking Options
A trustworthy gambling app should provide diverse, secure banking options for depositing funds into your account and withdrawing your winnings. This diversity caters to different player preferences and geographic locations. When you explore the app's banking section, seek out various choices that offer peace of mind.
Look for payment methods that are not only familiar but also renowned for their reliability. Standard options include credit cards, e-wallets, and bank transfers. These methods have established themselves as secure and convenient ways to manage your finances on online platforms. They offer a sense of familiarity and trust, making it easier for you to transact confidently.
Moreover, it's essential to scrutinize the app's withdrawal policies to ensure transparency and fairness. Pay particular attention to the processing times for withdrawals and any associated fees. Reliable apps typically have reasonable processing times, allowing you to access your winnings promptly. Moreover, they should be transparent about any fees, ensuring that there are no hidden surprises.
Customer Support and Responsiveness
In the world of online gambling, reliable customer support can make a world of difference. Test the app's customer support responsiveness by reaching out with any questions or concerns. The best apps offer multiple contact methods, such as live chat, email, or phone support, and provide support in Arabic or languages you're comfortable with. Prompt and helpful assistance can resolve issues quickly and ensure a smooth gaming experience.
Arabic Language Support
Language is crucial for Arabic-speaking players in choosing the best gambling app. Ensure that your selected app offers a seamless and comprehensive Arabic language experience. This includes the user interface, customer support, game descriptions, and terms and conditions. A genuinely user-friendly app will provide an immersive Arabic language environment, making it easier for players to navigate and enjoy the games. Ensure the app's translation is accurate and well-maintained to avoid misunderstandings or confusion.
Conclusion:
Finding the best gambling app with Arabic language support requires careful consideration of various factors, including reputation, language support, game variety, banking options, bonuses, and customer support. Following these six tips and conducting thorough research, you can select an app that meets your expectations and provides an enjoyable and secure online gambling experience.