The college student. Primarily an angsty creature. Usually resides in its dorm, and is perpetually short on cash. As if it isn't already nerve wracking to keep up with tuition fees, all the new tech keeps demanding deeper and deeper pockets. Well fret not, my fellow brethren; we have you covered, with a list of the best budget laptops out there.
With the Spring semester just started, it might seem a bit late to buy, but you don't think you missed out on the deals. In fact, there are quite a number of options available. And if you're still not convinced; get a head start on the Summer session. But just so you're aware, we do a have a guide for prospective buyers who are not short on cash; do check it out if that's your case. Alright then, go find your perfect fit in these budget laptops for students. (Note: all prices in USD).

For The Graphic Designers
This list is for all the creative professionals out there. We're talking about a full subscription to Adobe's creative suite. Illustrator, Photoshop, and all the works. We're talking about the hipsters that is. The requirements are not that hard to meet.
This is the category for students who are looking for something to develop the front ends of websites, and work with small amounts of code. Or students who are keen on taking up vector art. The options are hard to reconcile. The work doesn't demand much computing power but the buyer demands a certain aesthetic.
There are three important things important things to consider in this category:
Battery Life (This is common for all students)
Selection of Software
Aesthetics
The MacBook Air (13.3 in)
Price ~ $750 (With the student discount) or $650 (Refurbished on Amazon)
A legend in the coffee loving hipster community, the MacBook Air seems to be completely ignored by Apple. It hasn't seen a single major design change since it's ground-breaking iteration in 2013. As they say, why change something that's perfect.
With a trackpad most windows laptops still can't get right, and a keyboard that's heavenly to type on; the MacBook Air is built to perfection. In the vision of legendary industrial designer Johnathan Ive of course. It boasts a battery life that puts most other Ultrabooks to shame.
Though the processor is a bit outdated and the hard drive quite limiting (128GB flash storage for $750), it might not be quite the right fit for everyone. In fact, I will never recommend this to anyone who is big on content consumption. But for the light coding and design work, it's the perfect fit.
That brings us to the fatal flaw in the MacBook Air: the display. If you're a content creator, mainly in the 'V' part of the 'A/V' group, you might want to skip this one. The display is truly reprehensible for an Apple product in 2018, though this is what contributes to the lower cost and higher battery life. The speakers aren't something to be impressed with either. But if you're main aim is to get something that you don't need to carry around a charger for, and is capable of most light designing work, then this is your fit.
At $750 with the student discount, it's stretching the definition of cheap by quite a bit, but we think it's completely worth it, through and through. Although you can get refurbished for $650 from Amazon.
Dell Inspiron 5000 (13.3 in)
Price ~ $500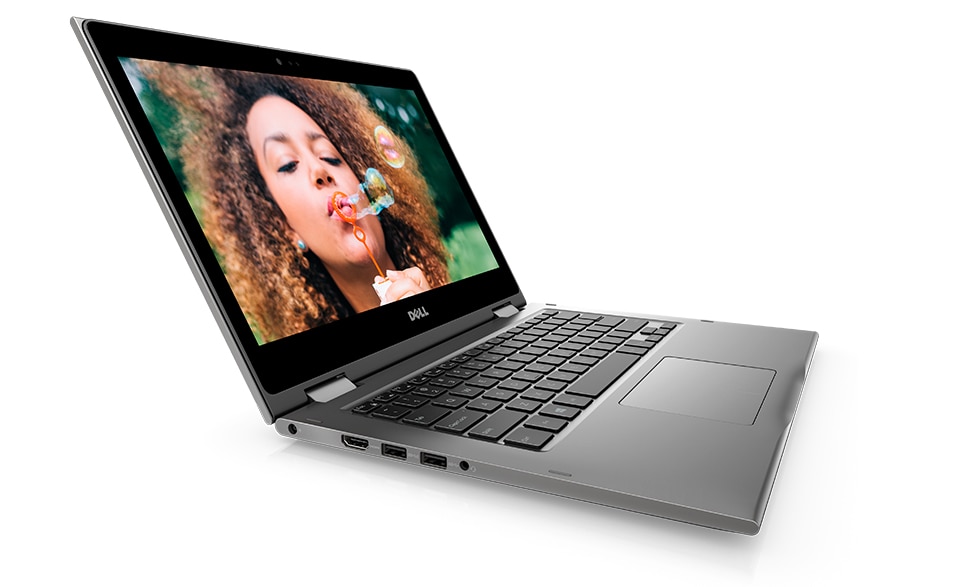 When all is said and done, the most attractive thing about this laptop is the price to performance ratio. The fact that it is a 2 in 1 isn't even that big of deal, compared to the fact that you're getting an 8th Gen Quad-core i5 with a 1TB HDD.
The specs are good. Though this isn't a problem for designers. In fact, good specs is something that is getting easier and easier to put into laptops as hardware becomes cheaper. The hard part is the battery, and the display.
For the sake of some gimmicky acrobatics, Dell decided to go for a full HD display (1920 x 1080) with horrible color accuracy. Let's not even talk about the battery. In fact, just get into your head that you're going to have to carry your charger nearly everywhere if you decide to invest in this machine.
All in all, there's not that much to complain about in this laptop. And that is a feature that is hard to come across in laptops at this price point. If you aren't worried about how you look holding a laptop, you might find this one attractive. Found on Amazon.
ASUS VivoBook F510UA
Price ~ $510 (On Amazon)
At a very appealing price point, the VivoBook doesn't skimp out on any major details. That's not to say that they haven't paid attention to the details as well. This is a laptop that exhibits looks to be admired. Measuring at mere 0.8 inches thick, it's a laptop that sits comfortably in a form factor reserved for the ultra high end. A display that should be impossible for this cheap; full HD (15.6 in), and nearly bezel less at the sides. Though its blessed with a notable design, it still falls prey to many of the pitfalls that cheap laptops fall in.
The trackpad uses windows precision drivers, and the keyboard feels like it melts into the laptop. But these are all things that seem irrelevant when you look at the laptop. It truly is a solid piece of machinery, regardless of the price. We couldn't recommend it enough.
But for your reference, here are some things to consider. It has a 1TB HDD to and an 8th Gen i5 U processor. It falls short in the battery department but will get you through the day alright. This is mostly due to the single-core, low-power processor (which can be clocked to 3.6GHz). All in all, it's a solid choice, and for a $100 more, you can get an extra 256GB SSD extra, which brings it to the same price as the dell.Buy at Amazon.
For The Developers
Developers are an anal bunch. I would know; I am one. We need things to be perfect. This is a problem because most of the code in the world is poorly and hacked together last minute for some insane deadline. This can become a headache, especially if you don't have a laptop that will support you in your endeavors.
So what does a perfect laptop for developers look like? Actually, it doesn't matter what it looks like. Because we know what's important:
A good CPU
A fast drive
A good keyboard
Lenovo IdeaPad 320 (17.3 in)
Price ~ $530
Unlike most machines on this list, this is a Lenovo. Expect some premium build quality. The IdeaPad line is notorious amongst developers for their legendary reliability. With a subpar screen and a low power intel GPU, gaming is out of the question with this laptop. The IdeaPad line is a line for developers. It has the right price, so let's dig a little deeper.
First of all, the IdeaPad 320 is available in a multitude of configurations on Lenovo's sitestarting at just $430. It's easily the most versatile option on this list with a configuration for everyone's need. We recommend the $530 variant with the 7th Gen i5. It comes equipped with 8 gigs of RAM and a 1TB HDD.
There are a few drawbacks of course, as is to be expected for a laptop at this price point. It doesn't have the best battery. Expect to get around 4 to 5 hours of low power use. It's screen isn't the brightest, or color accurate. That shouldn't be a problem for normal media consumption or coding (unless you plan on pimping out your workspace).
All things considered, this is the laptop that I would recommend to anyone in search of a budget laptop. It's an excellent laptop all around and I would vouch for it in a heartbeat. Honestly, you don't even need to look at the option directly below, take my word for it.
Acer Aspire E 15 (15.6 in)
Price ~ $600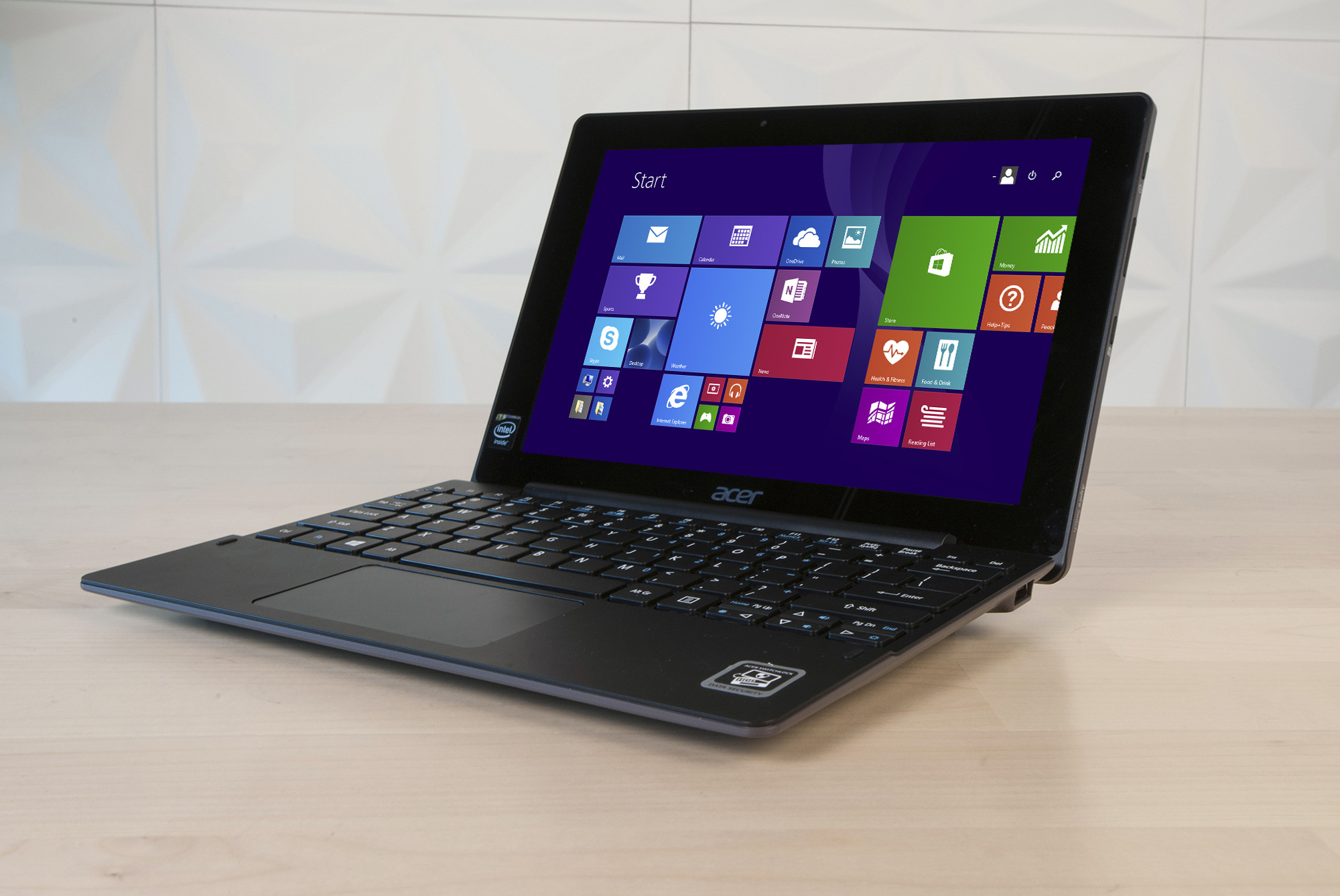 If you want something that looks good, turn away now. The Acer Aspire E 15 isn't a looker, but boasts enough specs to make any developer's heart flutter. A full HD screen and an advertised battery life of 15 hours (realistically around 10 hours), is something to really consider in this price range. Combined with an 8th Gen single-core i5 processor and a 1TB HDD to back you up, it seems like a catch.
If its so great, why aren't more people buying it? It's the looks. You may think we're being superficial. But for something that you're going to be on for a considerable amount of time everyday, it starts to become important sooner or later. To be honest, if you dig a bit deeper, you'll find that the build quality isn't something you will be impressed with either.
Next flaw? The keyboard. It's truly an onerous task to type on this thing. For a developer who's going to spend most of his time on the keyboard, it starts becoming a cause of deep seated, subtle, passive aggression. So if the specs seduce you, and you don't feel like the things we complain about aren't any cause for concern; do succumb to its seduction. But don't say we didn't warn you. You can buy it at (again) Amazon.
For The Gamers
Thanks to all the cryptocurrency miners, the price of GPUs have spiked by a considerable amount. As if they weren't already sky high, without the added fuel. Regardless, we think we have the best options gathered. Take a look.
Dell Inspiron 15 5577 (15.6 in)
Price ~ $680
This is, without a doubt, the best laptop for under $1,000. In fact, it's the best laptop on this laptop regardless of what you're studying. You can buy this on Amazon, just be sure to buy new, as you can also buy used for $530.
The Inspiron 15 is comes with a 7th Gen quad-core i5, and a GTX 1050, as well as a 1TB HDD and 8GB RAM. It will not turn any heads with its looks, but it will get the job done. It will come in handy when it matters; in those intense moments of action, where 1FPS makes the difference.
The display isn't something to overlook either. A full HD panel at this price point paired with the components that it offers seems impossible. But that's why Dell is Dell. We don't know how they do it, we just want them to keep doing it.
MSI GL62M (15.6 in)
Price ~ $730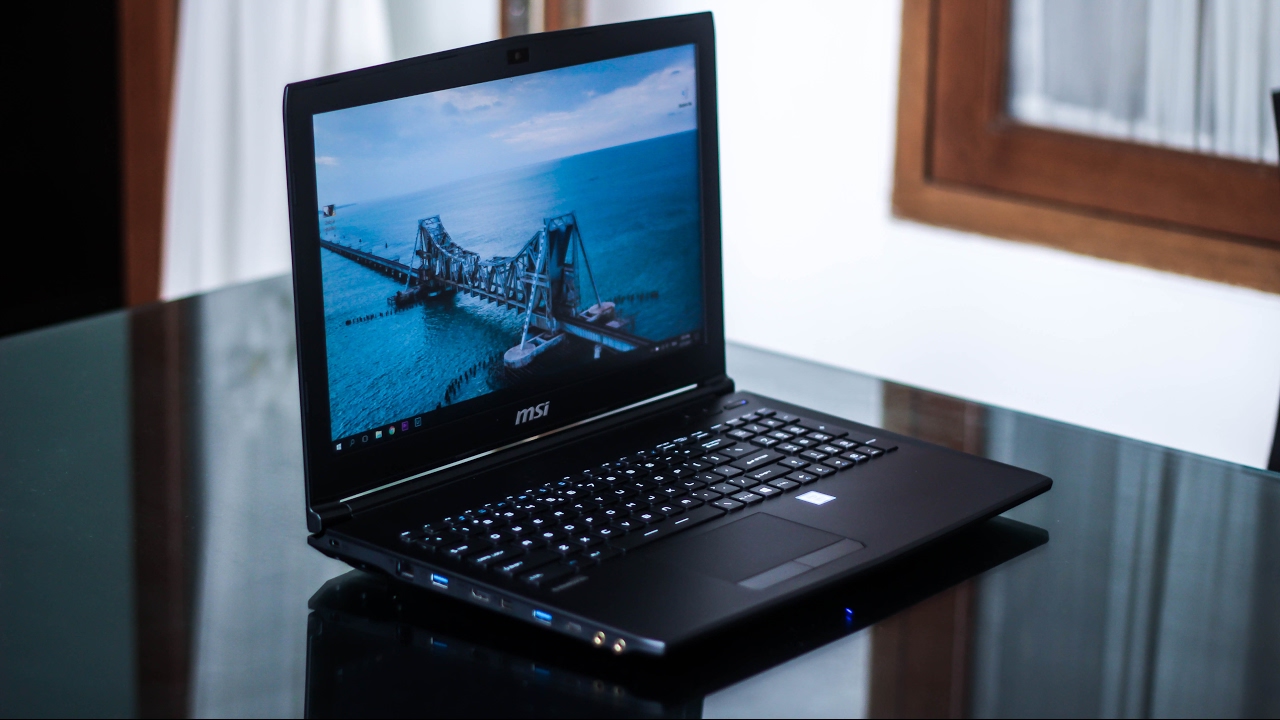 At over $730, it's getting hard to call it a 'budget laptop'. But here's something interesting. Take the Dell above, make the display slightly more color accurate, and a better design. Boom! You now have the MSI GL62M. It's hard to reconcile the fact that these two aren't the same laptop. In fact, you can even find them at the same place.
Maybe we're being too hard on MSI. It does swap the 1TB HDD for a 256SSD, but that's about it. The processor is the same, the GPU is the same, and you also get the same amount of RAM.
The Verdict
It's been a hard year for gamers with all the cryptocurrency mining. But Dell does come to the rescue with the 5577. In fact, it comes the rescue of all students. It is without a doubt the best value for money. The subpar keyboard is just something you have to deal with and the battery just something you have to compromise on. But it is definitely our pick. The Dell Inspiron 5577 is the best all around budget laptop.