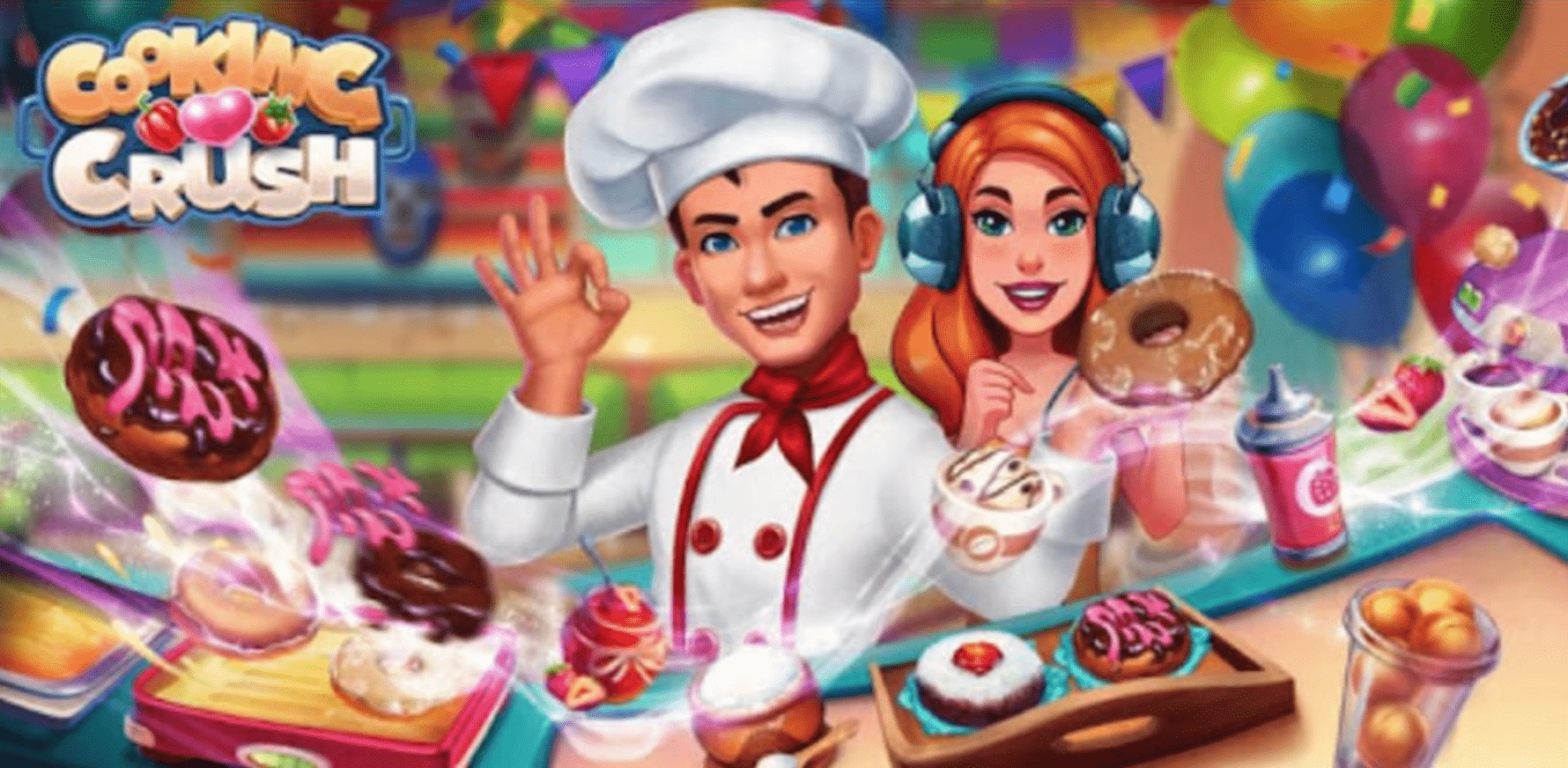 Greetings, my lovely followers. Today, I am back again to tell you about another game worth playing. As you are already aware that I enjoy playing the finest games in my spare time. I keep you all updated on what game is worth the hype and which ones you should invest on.
Normally, you would see me gushing about Need For Speed, PUBG, Fortnite, and Clash of Clans. This is because I love games that hoist my adrenaline levels. As long as a game is thrilling, I am up for playing it. Keeping this in mind, you all can guess what sort of game I will be talking about this time – a game that will keep you on your toes!
Cooking Crush Is The Right Choice
No, no. If you think that I am here to talk about a game that involves bloodshed, then you are greatly mistaken. The game I am here to talk about is completely violence-free! It may surprise you how such an innocent game would test your ability of fight and flight. Let me explain. This game uses real life situations to keep you engaged and challenged.
Cooking Games like Cooking Crush is a virtual simulation of a running restaurant where you, as the sole player, pose as the big cheese. That is right! You are in charge of the whole restaurant.
Who needs bloodshed when you can shed tears chopping onions and sweat with the time limited challenges!
As a user friendly kitchen game, Cooking Crush seems inviting from the first start and throughout the game, you will find jaw-dropping graphics and saliva-inducing delicious foods that will seem as real as the adrenaline you will be pumping while playing this game.
Daily Happiness Challenges feature will help you maintain good mental health.
True to its friendly outlook, Cooking Crush is a part of a humanitarian effort. Revenue from Cooking Crush will partly be donated to a children's charity. Backpack Buddies is a Canadian charity for children. They work to feed underfed children worldwide and provide fresh, healthy meals to their table. So far, with the help of Flowmotion, 45,000 meals have been provided!
The Types Of Customers You Will Experience
Each customer arrives with an order already in mind. They will order food according to their taste and may even ask for more than one food item. When they order more than a single item from the menu, it is called a combination of a combo order. We like to order combo meals in real life as well. This affinity towards ordering combo meals is because they are often more economical and have a greater satiety level than single order. For example, if a customer is ordering toast, they may order a hot cup of coffee with it to wash the toast down.
Sometimes it is quite possible that the customer might order such a combination meal, or even a single order, while there are other orders also linked up. There are limited supplies in the kitchen and it may be possible there may not be enough space to cook all the orders at once. In such a case, the customer may either have to wait. However, not all are patient and the customer may end up leaving. This would mean a loss of not only money but also ingredients if the food was halfway being cooked.
A customer can come in a bad mood that they get angry even when we are taking their order. This could harm the appeal of your restaurant and as a responsible head, you must cater to the disagreeable person with a smile on your face, and try to patch the situation with a complimentary candy to cheer them up!
What Is My General View Of The Game?
I, for one, quite enjoy playing this cooking game for free. It is interesting and I recommend you play it too. The game is free to download on both Android and iOS.