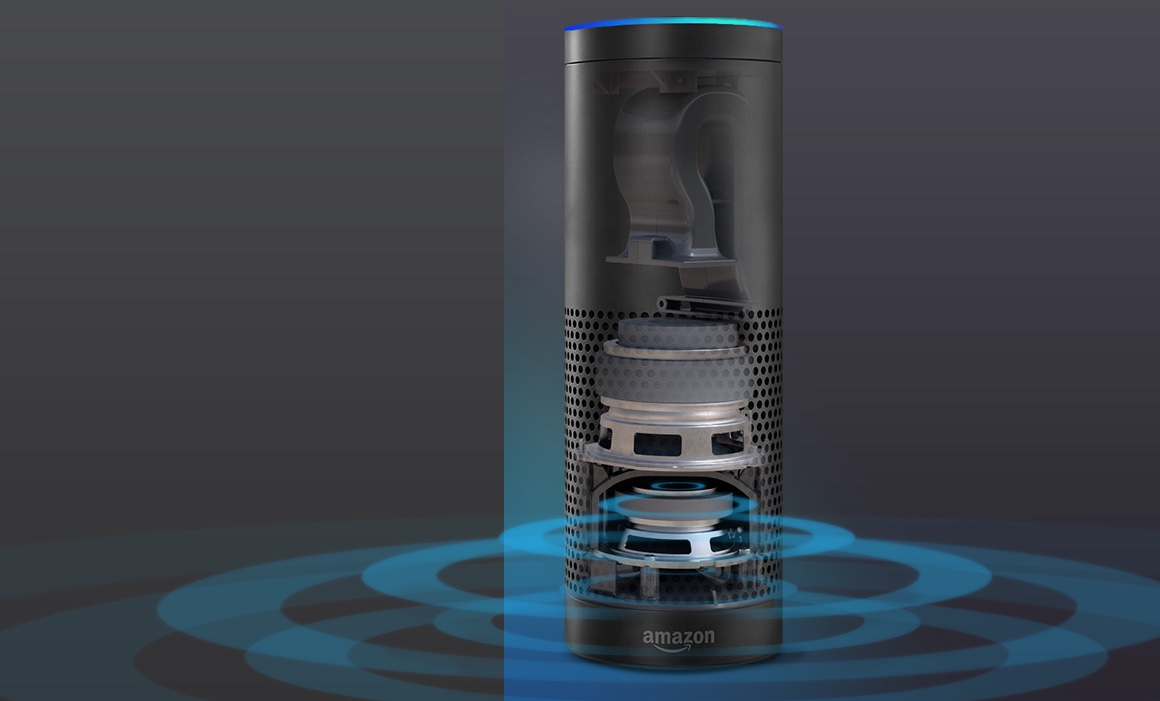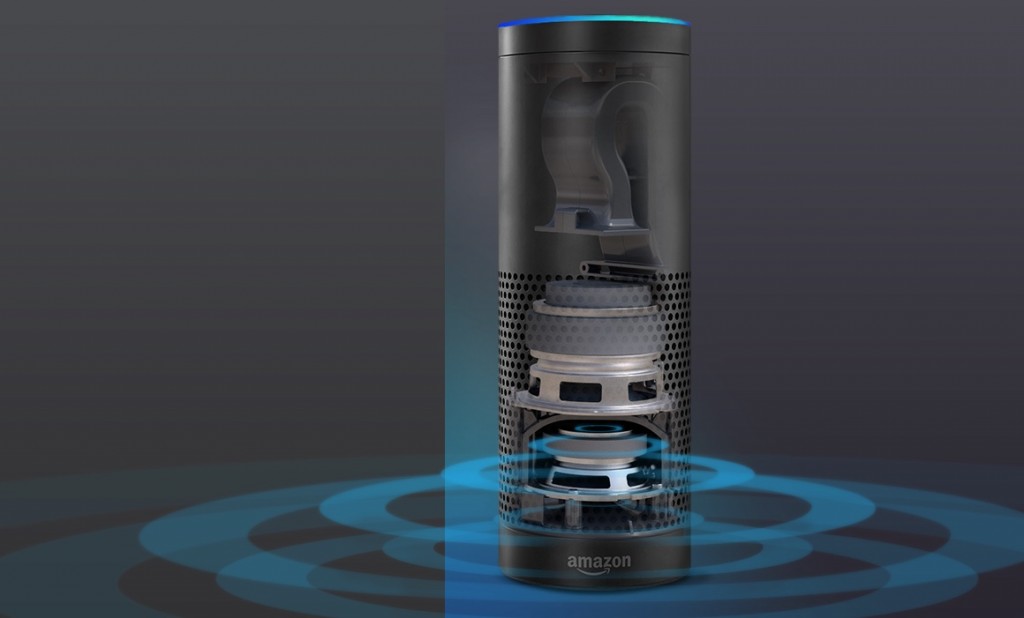 Didn't it seem a little odd how Amazon seemed unfazed by the Fire Phone's massive $170 million loss? It turns out there was a reason for that — Amazon Echo! Amazon Echo is a stand alone device + mobile app + web app designed to compete with Apple's market leading Siri personal digital assistant.
Whoa! Who saw this coming? Aside from the ever surprising Jeff Bezos et al, no one.
Yesterday, Amazon was a beleaguered mobile device maker and today we get the company's next big mobile + cloud + home automation play, Amazon Echo (Prime members, $99; Non-members, $199).
In a nutshell, Amazon Echo is a round black cylinder that houses a voice controlled web portal that can, for example, answer your questions (video below) — How tall is Mount Everest? — and play music from your Amazon Music library or third-party streaming service.
Amazon Echo: What's It Do?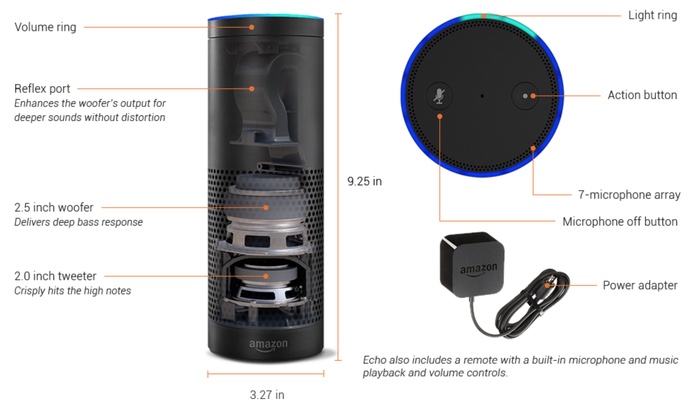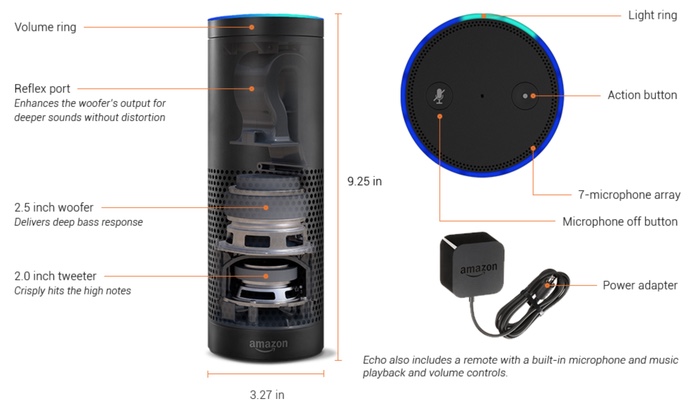 — Information, music, news, weather, and more—instantly
— Controlled by your voice for hands-free convenience
— Voice recognition hears you from across the room
— Connected to the cloud so it's always getting smarter
— $99 for Prime members, $199 for everyone else
— Also available as Amazon Echo app for Fire OS and Android, plus desktop and iOS browsers
— Echo device by invitation only
Echo has been fine-tuned to deliver crisp vocals with dynamic bass response. Its dual downward-firing speakers produce 360° omni-directional audio to fill the room with immersive sound. Echo provides hands-free voice control for Amazon Music, Prime Music, iHeartRadio, and TuneIn. Plus, Echo is Bluetooth-enabled so you can stream your favorite music services like Spotify, iTunes, and Pandora from your phone or tablet.
What no Spotify, iTunes Radio, Rdio or Beats available from Amazon? Like the Fire TV, Fire TV Stick and, for that matter, Fire Phone products, the Amazon name limits what services consumers get — fewer than Apple and more than Microsoft? C'est la vie!
Again, who saw this coming! Amazon Echo is very, very forward facing play for the personal digital assistant market that is more ambitious, at least so far, than Apple Siri, Google Now and Microsoft Cortana.
This is a "boom" in your face kind of market shaking move from Amazon and the buzz, at least immediately, is huge. Of course, Bezos et al will have to deliver on the Amazon Echo promise and, it has to be said, execution has been a problem for them of late (ie Fire Phone, Fire TV).
Nevertheless, in the here and now, weeks before Amazon Echo ships, they have our undivided attention…
What's your take?
Via: The Verge