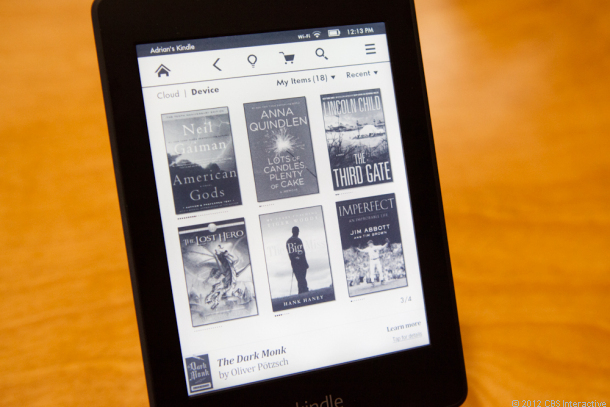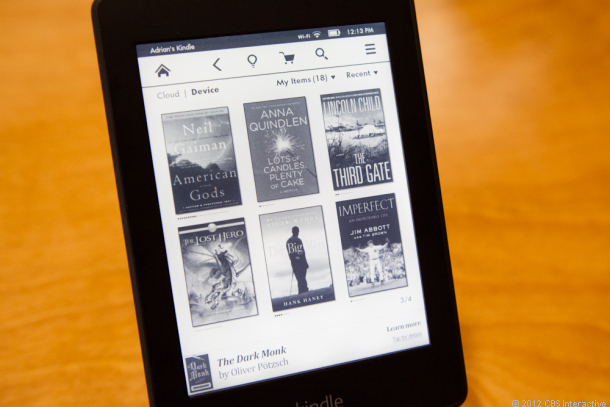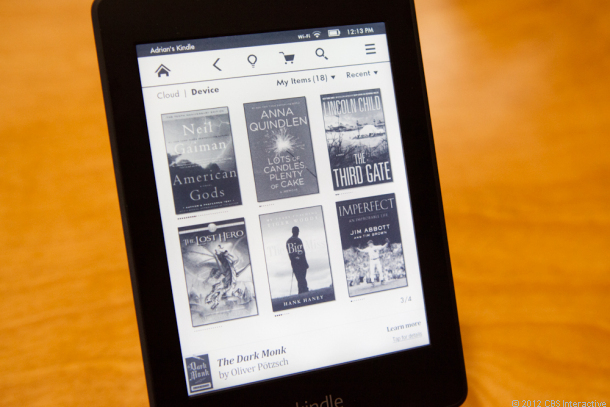 While the focus of yesterday's Amazon media event was squarely on the Kindle Fire HD, the company also announced the Paperwhite – a seriously impressive new $119 eReader.
The Kindle Paperwhite is a frontlit E-Ink reader with a 1024 x 768 pixel display – that's 212 pixels per inch, a 62 percent increase on the previous Amazon Kindle. It's also the first eReader to feature capacitve touch, rather than infrared touch, which makes for more a thinner overall design. Despite being frontlit, the Paperwhite delivers 25 percent better contrast and extraordinary lighting by way of four small LEDs and a special layer of optic glass that disperses the light evenly.
One exciting new Paperwhite feature is "Time to Read", which is a small timer displayed in the bottom left corner of the page. The Paperwhite 'learns' how fast you read, and calculates how long it will take you to finish the chapter or even the whole book. Amazon's new Kindle also makes reading even quicker, with pages that turn 15 percent faster.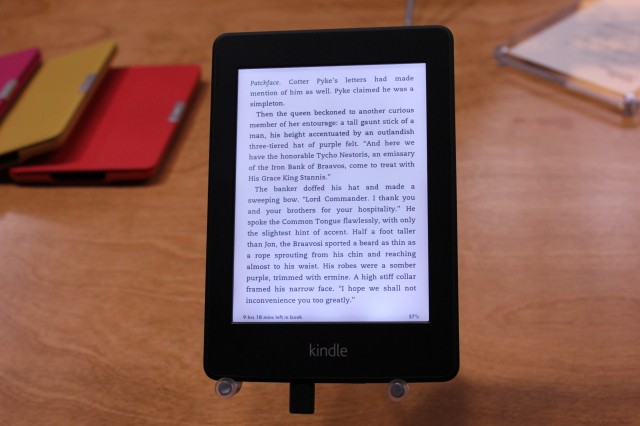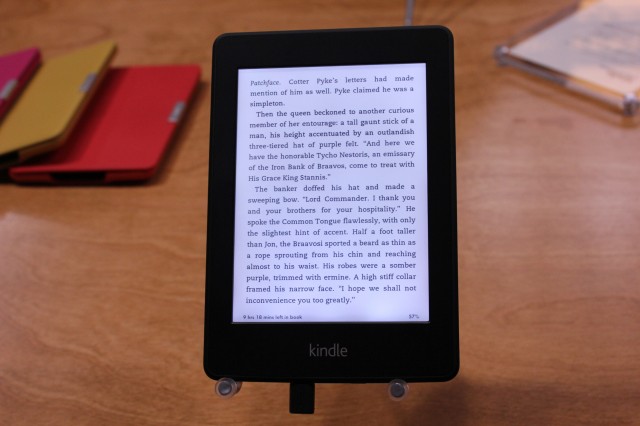 The battery life in the Kindle Paperwhite is nothing short of amazing at 8 weeks (with the light on), reading for half an hour per day. The Paperwhite itself weighs in at 7.5 ounces and will ship in black, with a soft rubber backing. The Paperwhite also features a brand new home screen similar to that of the Kindle Fire.
The Paperwhite is available in both 3G, Wi-Fi only, ad-supported and non-ad supported versions. The ad-supported versions are both cheaper at $119 for the Wi-Fi and $179 for the 3G. If you don't want to put up with Amazon's "special offers", you'll need to cough up $139 and $199, respectively.
Buy Now on Amazon
Kindle Paperwhite 3G, 6″ High Resolution Display with Built-in Light, Free 3G + Wi-Fi – Includes Special Offers
Kindle Paperwhite, 6″ High Resolution Display with Built-in Light, Wi-Fi – Includes Special Offers
Orders for the Paperwhite eReader are already open and shipping will commence on October 1st.