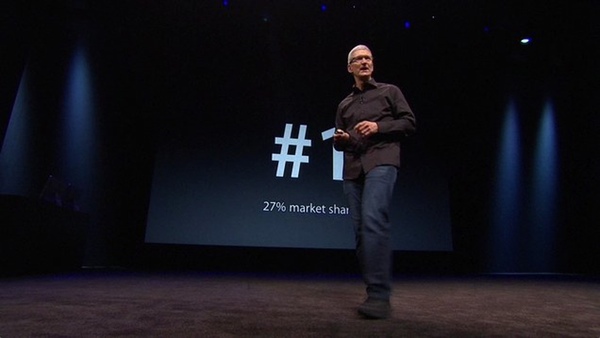 Previously, Tapscape and a host of other media outlets reported that Apple would introduce new products on Tuesday, October 15. As no invitations went out today, that date is out. However, a reliable source is now saying the long-anticipated iPad + Mac Apple Event is still in the cards.
As purveyors of unconfirmed information about Apple products and event go, All Things D's John Paczkowski has a very good record and he is now saying an October 22 Apple Event is a sure thing.
How sure? Jim Dalrymple (a.k.a. The Beard) has blessed this rumor with a "yep."
"People familiar with Apple's plans tell [me] that the company will hold its next invitation-only event on Tuesday, October 22," writes Paczkowski. "The focal point of the gathering will be the latest updates to the company's iPad line, but the new Mac Pro and OS X Mavericks will likely get some stage time as well, I'm told."
Of course, Apple has said that OS X Mavericks and 2013 Mac Pro will ship this Fall. Generally speaking, most tech companies, Apple included, prefer to introduce and ship news products well before Thanksgiving.
Apple's partially botched 2012 iPad mini and iMac launches violated that rule and their results/sales suffered accordingly — it would be more than weird if Tim Cook, widely regarded as a master of supply chain, didn't learn from the experience.
Apple Event Uncertainties
That said, whereas a slimmer, svelter iPad 5 powered by an A7X processor is expected on October 22, the rumor mill is less certain vis-a-vis the long-anticipated Retina iPad mini, which some say won't arrive until 2014.
Also less than certain is whether or not the iPad 5 and iPad mini 2, Retina or otherwise, will come equipped with Apple's hot new Touch ID fingerprint scanner. The question of colors, including gold, is also somewhat in the air.
Lastly, the rumor mill is uncharacteristically quiet on the subject of Haswell-powered MacBook Pro and Mac mini updates.
Will their be shiny new Apples under your Christmas tree this year — new iPad, Mac Pro, iPhone, iMac or something else?