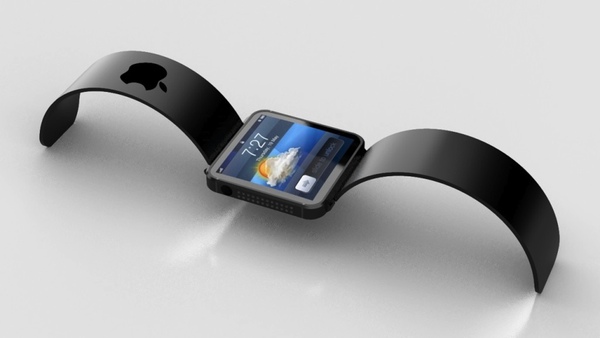 Searching for the perfect wedding or anniversary present for your favorite couple? If the latest rumor comes true, Cupertino will have just the thing, his and her Apple iWatch models, for the fashionably tech conscious couple.
While some folks believe Apple is designing a FuelBand-ish smartwatch, sources quoted by the Korea Herald are saying Cupertino's take on the intelligent wrist chronometer will be more traditional, at least in appearance.
DisplaySearch VP of funny walks (and Greater China) David Hsieh expects Apple iWatch will ship 1.3 and 1.7 inch models or, in other words, his and her sizes.
That said, product still isn't expected until the second half of 2014. Further, this isn't the first time rumors have swirled that the Apple iWatch will come in two sizes.
Recent Apple executive hires, including former Burberry CEO Angela Ahrendts and Yves Saint Laurent CEO Paul Deneve, have fueled speculation that is doubling down on its high-end product and marketing image.
Although one should never underestimate Apple's ability to surprise and delight, the 800lbs elephant in the room when discussing smartwatches is always the question of functionality — what will it be good for?
Ready to buy an Apple iWatch? What do you hope it will do (if anything)?
Via 9 to 5 Mac