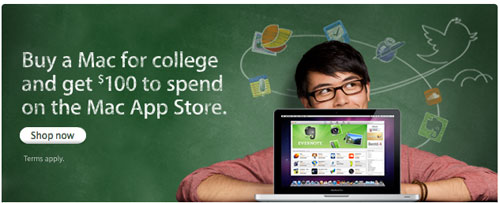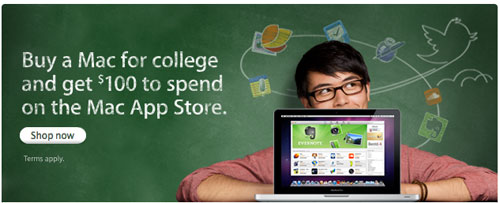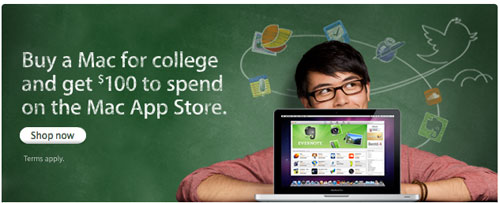 Apple has just announced the 2011 Back to School promotion, with the Apple website now detailing the offer:
When you buy a new qualifying Mac with Apple education pricing* from June 16, 2011, through September 20, 2011, you'll get a $100 Back to School Card to use on the Mac App Store, the App Store, the iTunes Store, and the iBookstore.
This year's promotion runs from June 16 to September 20, and offers eligible college students and faculty members a $100 iTunes Gift Card when a qualifying Mac is purchased with education discount.
Qualifying Apple computers include the iMac, Macbook, Macbook Pro and Macbook Air. All Macs will come preloaded with OS X Lion as standard.
This year's offer represents a big step down in value from last year's Back to School promotion, which offered customers a free iPod Touch with their purchase.