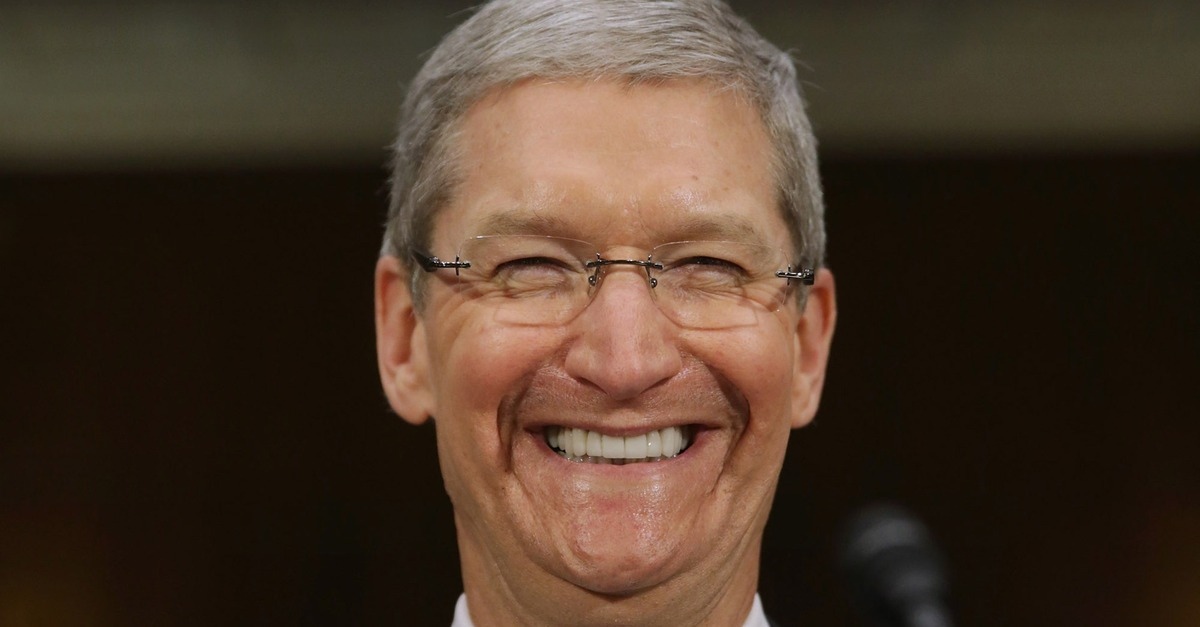 Apple profit and revenue projections beat eeveryone's estimates, including Street consensus results. Further, CEO Tim Cook announced a significant increase in the company's stock buyback plan, an increase in the common stock dividend and a seven-for-one stock split.
AAPL was up 8 percent in after hours trade.
Apple has announced results for Q2 2014. Revenue came in at $45.6 billion, up 5 percent year over year, and profits up roughly 10 percent to $10.2 billion
"We're very proud of our quarterly results, especially our strong iPhone sales and record revenue from services," said Tim Cook, Apple's CEO. "We're eagerly looking forward to introducing more new products and services that only Apple could bring to market."
"We generated $13.5 billion in cash flow from operations and returned almost $21 billion in cash to shareholders through dividends and share repurchases during the March quarter," said Peter Oppenheimer, Apple's CFO. "That brings cumulative payments under our capital return program to $66 billion."
During Oppenheimer's CFO tenure, Apple profit and revenue increased by more than 20 times. Oppenheimer will be retiring from Apple in June.
Apple Profits Investors
While Apple profit and revenue numbers dazzled investors, expansion of the company's cash return policy also struck a positive chord, sending AAPL up more than 8 percent as this piece went to press.
"We are announcing a significant increase to our capital return program," said Tim Cook. "We're confident in Apple's future and see tremendous value in Apple's stock, so we're continuing to allocate the majority of our program to share repurchases. We're also happy to be increasing our dividend for the second time in less than two years."
That said, Apple increased cash return program to $130 billion, with share buyback increasing from $60 billion to $90 billion and dividend rising to to $3.29. And, don't forget about that seven-for-one stock split, which will give each Apple shareholder of record (6-2-14) six additional shares for every share held on the record date, and trading will begin on a split-adjusted basis on June 9, 2014.
Boom! Apple profits lead to new Apple millionaires…
What's your take?