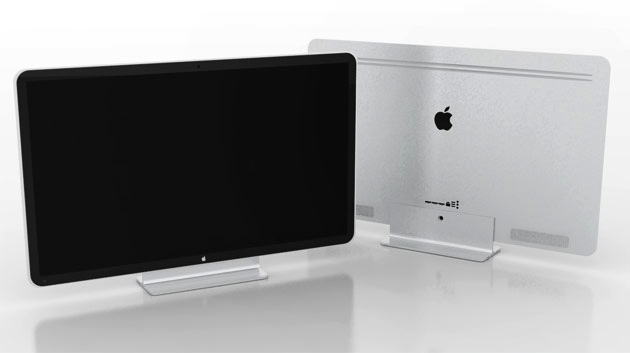 The idea of a dedicated Apple TV set is probably the longest standing Apple rumour there is, and the news that Apple are set to revamp their currently small standalone Apple TV box to a full blown TV has been reignited following recent rumours.
According to new sources, Apple have apparently scrapped their efforts to send shockwaves through the cable company industry by offering something that could compete, and have instead scaled down their efforts in favour of a less ambitious strategy.
During the height of the preparation for a new dedicated Apple TV, Apple was said to be approaching media companies directly to obtain content rights for a store-based TV service. However, due to failed license negotiations with these content providers, Apple is said to be working on hardware which will utilise existing cable services, rather than try to replace them.
What will the Apple TV be now?
Apple's latest approach for the revamped Apple TV is far less ambitious and is instead looking for full seasons of current shows to offer on their Internet-based TV platform. Apparently, the company is asking for just the latest five episodes of current-season shows, which a source familiar with the TV industry said is standard for video-on-demand services.
So it seems Apple has chosen to side with the cable companies rather than pick a fight with them, which makes sense since they have to maintain their current relationships with many companies who Apple offer their content in the iTunes Store. Taking those agreements to the next level and offering a box which hooks into existing cable content makes complete sense for Apple.
Will Apple sell the box themselves?
It's unsure, and the source concurs, whether or not Apple will sell these DVR-type boxes themselves through Apple Stores, or if they will be offered through a provider. Imagine if Time Warner Cable for example offered an Apple TV with their cable service how many customers that would draw in. However, Apple do like to sell their own products in their store as it attracts potential customers to their other products.
What do you guys think? As always, drop us a comment in the section below.