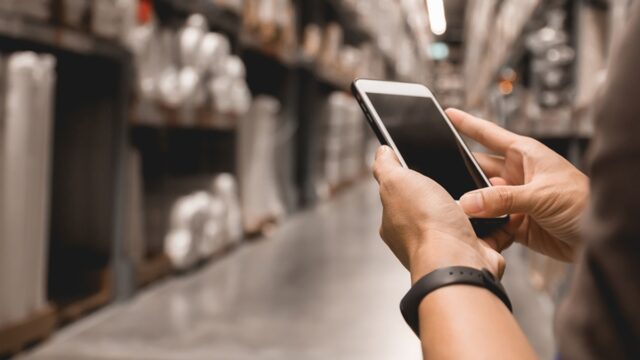 A small business owner has many tasks to do every single day. Managing them can be tiring. However, these apps will help small business owners manage things efficiently.
Here are apps that every small business owner will find helpful
1. Slack
Communicating through emails or Whatsapp with employees can be exhausting and attention-diverting. Slack will allow a business owner to speak to all employees at once or on one basis. Besides, media files in different formats can be shared easily.
2. QuickBooks
If you need an app to do your accounting work, then look no further – QuickBooks is the best app to use when it comes to handling accounts of a business. Also, once the owners start using this app, there are little to no chances of any mistakes happening regarding in-flow and out-flow of money.
3. Invoicy
Sending receipts to your customers is an excellent way to market business and helps in gaining the buyer's trust. Invoicy is a free receipt generator using which you can generate receipts in a few seconds. So why miss out on the chance of doing a free advertisement?
4. Toggle
Toggle If you want to ensure that your employees are giving you your money's worth, you need to have toggle around you. This app will help you determine each employee's efficiency and determine which business is the most profitable to you.
5. Wunderlist
Wunderlist This app will help keep things on track. You can list all your days' task on this and then cut things off as you get them done. Using this, you can manage to do multiple tasks in one day.
6. PayPal
This app will help you receive and send money from all around the world. Using this app, you can receive money from international buyers and higher cheaper VAs. Also, this app charges the most minimal amount when transactions are done on both ends.
7. LinkedIn
If you have any B2B dealings, then you need to have a presence on this app. This app will help you get better clients, hire recruits, and keep an eye on your competitor.
8.
Picmonkeywhen you are marketing your products online, having attractive pictures of your work is critical. This app will help you edit your images in such a way that they look professional yet appealing.
9. Shop inventory
Keeping an eye on the inventory of your business is vital. However, when a business owner is dealing with ten things at one time. Things can become stressful. This app will help you keep your inventory up to date and notify you when you need to take action. This app is your secretary, only much more efficient than a human secretary!
10. Trello
This app is best for startups whose product goes through various stages of development before reaching the end. This app will help everyone keep connected and ensure that work on each level is being completed flawlessly. This app will be your project manager. For more detail visit invoicy.io
Most of these applications are free, or you will be charged a small amount to access these apps. The money will be worth spending.
Author's Bio:
M.B Qasim Shehzad is a Digital Marketing Consultant and transformational writer with more than 8 years of experience in SEO, SEM, SMO, blogging, etc having wide knowledge base into content marketing. And now writes articles about health, power knee stabilizer pads, business, technology, family and finance. He enjoys traveling with her family whenever he isn't writing.