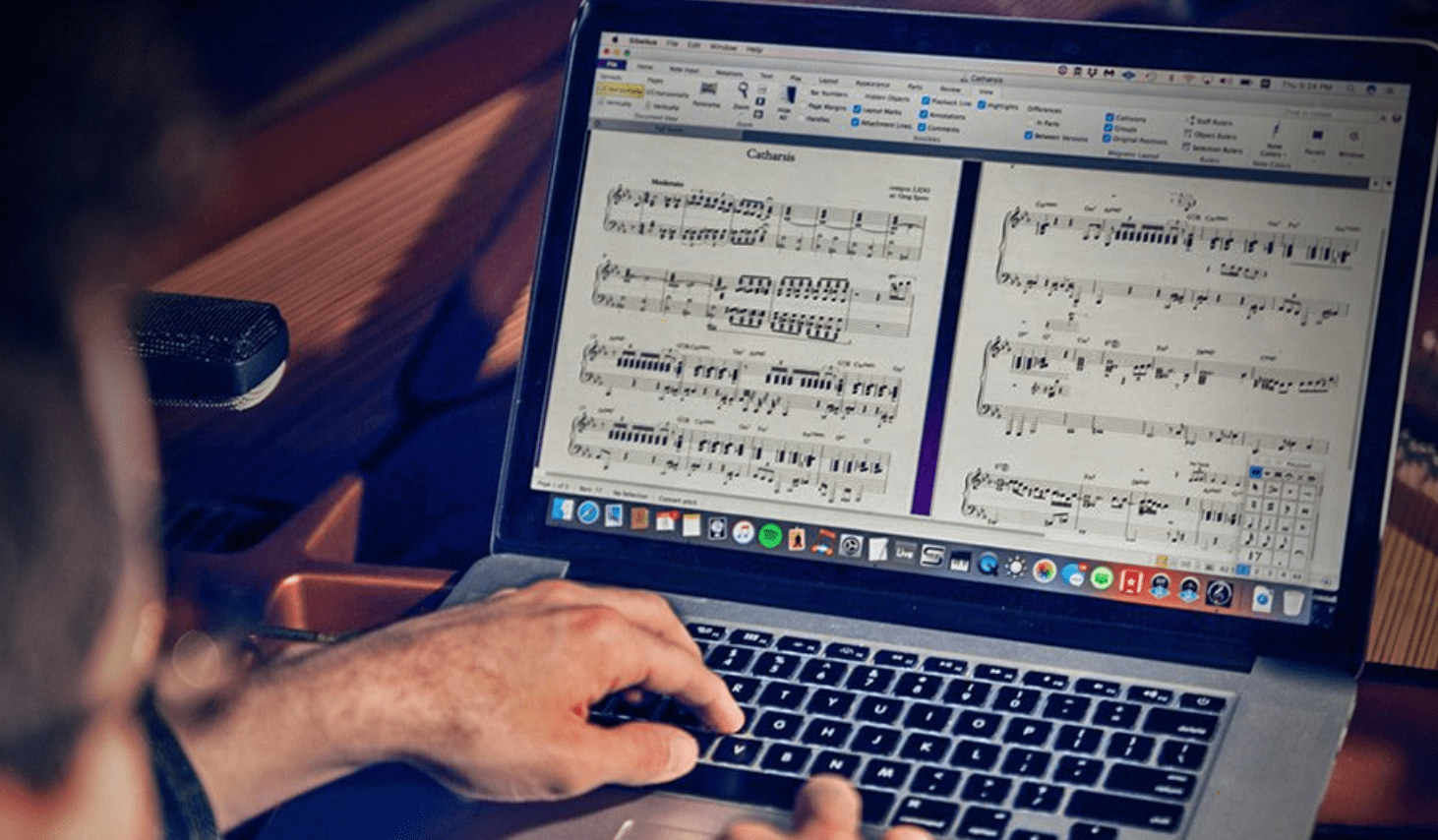 The music flowing on your lips, the constant rhythms that keep playing somewhere in your mind and back. You keep searching for the correct lyrics on your trail back home, or even in a boring lecture. And you dream of building your own music. But, forget it as soon as the trail ends. Why not quote it down. Ah! Pen and Paper? No. There are many apps available on the web, which allow you to write as per your own convenience, whenever and wherever. You can check, consult, and judge your own music.
The world has witnessed music as a great art form that has left many of its admirers, spectators, and households to enthral this awe. In a world marked by technical advancements, comes a grand gift to musical enthusiasts. Yes, you heard it right!
It is now possible to discover music and polish the maestro inside you. The "Sheet Music App" would enquire just a few megabytes of your storage and return you with an aura and complete feel of a pocket orchestra anywhere you desire!! With easy usage and user-friendly environment, here are some of the top-grossing sheet music apps that would leave you in a boggle.
1] Music Maker Jam
• It is one of the most widely used applications for creating music on Android.
• It lets the users create their tracks by using various features like loops, beats, and other instrumental sources.
• It has a diverse collection of music styles like rock, hip-hop, funk, jazz, etc.
• It also allows you to mix songs, tracks, combine music styles, and add effects in one of the easiest ways.
• And it has got a voice recorder wherein you can record your voice and use it in your tracks.
• You can download it for free at Google Play Store.
2]FL Studio Mobile
• It is a complete music composer that allows the user to create multi-track projects on the Android Device.
• It has got some of the features like a sequencer, track editor, drum pad, keyboard effects, and many more sampled instruments.
• It has got real-time effects that include EQ, Delay, Amp, etc. for enhancing the mix.
• It also has a wave editor that can cut, trim, reverse, fade in or fade out waves, etc.
• Moreover, you can share your creation via email or Dropbox.
• It costs $19.99 and is worth the features it provides.
3]Walk Band
• It gives you a portable band to be carried in your pocket, offering many instruments like piano, drum kit, bass, guitar, etc.
• It has also got many pre-loaded songs that can be tried to play.
• We can create multi-tracks on different instruments and merge different tracks of a single instrument on a single track.
• It also includes other features like multiple finger support, converts MIDI to MP3, upload, and sg
• share the music on Dropbox and Soundcloud.
• You can install it for free from Google Play Store.
Here are some more for you to try:
1. Garageband:
Do you want to carry your music creation studio everywhere as Newt carries his magical creatures in his suitcase? You might think that I am a bizarre person thinking about impossible situations, while the reality suggests it is feasible.
Yes, now you can create your music on the go inside your Mac or Apple Ipad with the all-new Garageband app.
Garageband is a well-known music app for PC, which includes various features like remote controllable, displays master track, transposes tune, multiple moves at once, beautiful percussion, customizable templates, pedals, and amps and many more. This is the best app that will ensure you the best experience of music on PC. Check out this guide to use Garageband for pc.
2. Medley:
If you aren't a big fan of creating music, but you wish to recreate the old music with your twist. Then, the medley is a perfect app for you. It automatically builds up the rhythm in the lead sheet, which you can modify according to your wish and recreate a refined version of the old music.
3. Note Flight:
If you wish to give yourself a professional feeling, by sitting on your PC and enjoying writing on a calm eve, then NoteFlight is the perfect application for you. Free of cost and allows you to handle its lead sheet quite friendly. Also, you can modify the glissando of your song. Worry not, it even works on your Android.
4. Symphony pro:
If you think free apps can't fulfil your expectations of writing. Then, symphony pro is the best-paid app for writing music. It has a good editor and composer. But it is only available for iOS devices.
5. Musescore:
Writing music after learning, "How to write?' really leaves a professional impact on the reader. Musescore is a free app that gives access to 300 instruments and 10000 music sheets through which you can taste the essence of music writing. Available for Android, Windows, iOS, and all other OS.
The list can go on, but it's our duty that you don't stay confused. Install the application according to your taste and need and pour your music, and these apps will assist you in turning it into a masterpiece.