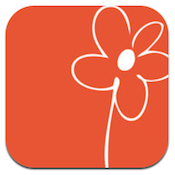 Price: Free Score: 9/10 Category: Lifestyle
Almost since the Internet became a mainstay of American homes, websites where you could send free ecards have been the go-to greeting system for kids, parents, and grandparents.
Appygraph, developed by des p'tits bonheurs, is a free app that allows you to select, personalize, and send greeting cards to friends and family, no matter where you are.
Appygraph features over 80 designs that are free to use, as well as premium content organized by theme. While you won't find cards for every occasion, you can peruse cards for birthdays, Valentine's, Congratulations, Christmas, New Year's and more. However, Appygraph has a sister app used just for sending birth announcements called Bambinapp, should the need arise.
In addition to customizing the cards of your choice with text, you can also add a picture of yourself to further personalize the message with Appygraph for iPhone. Once you're happy with the design, you have several options in terms of delivery.
You can distribute the card via Facebook, email, text message, or save it to your Camera Roll to send using another third party application.
Appygraph is supremely easy to navigate, and never crashed during all the time I was playing around with it. And best of all, the designs of the ecards are really cute. They have a great artsy-crafty feel while still looking polished.
If you enable Push Notifications, Appygraph will alert you when new, free ecards have been uploaded…thus saving you the trouble of scrolling through their offerings. And if you still can't find something that suits the occasion, you can purchase paid Appygraph card collections for plenty of different occasions.
All in all, Appygraph is a great free resource for sending ecards, and it's well worth a download.
Appygraphis compatible with iPhone, iPod touch, and iPad. Requires iOS 4.2 or later.