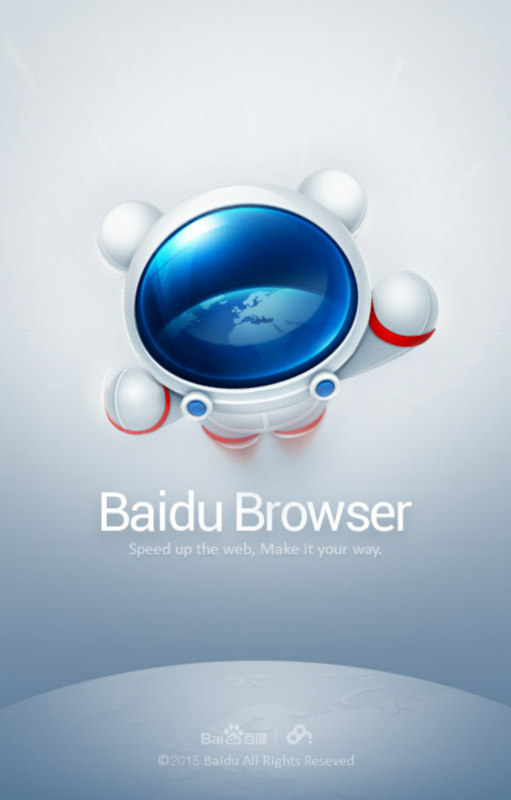 Baidu Browser is an Internet browser on Android devices that offers two major advantages – speed and reliability. It lets you click on any link and then output the content without the need for a PC or another app to do so. It also show content almost instantaneously after clicking the link, which relieves you worrying about lags, delays, or bottlenecks.
On the onset, Baidu Browser appears to be even faster that the stock web browser on most Android devices. Oftentimes, it is even faster than Chrome and Firefox on Android.
Upon installation, which is quick and hassle-free, Baidu Browser loads help information to start with. It teaches how to optimize the use of the browser with various quick taps, motions, and shortcuts.
Home Pages
Baidu Browser offers a visually refreshing user interface. Upon loading, the interface is soft, clean, and easy on the eyes.
Initially, it shows predefined featured pages including YouTube, Twitter, Facebook, Google, Yahoo!, and Wikipedia. It also has shortcuts for hot sites that are often visited. It also has an option for an internal App Store. Additionally, it offers a selection of wallpapers to customize the appearance of Baidu Browser.
It also has a page for recommendations including Hot News, Music, Pets, Sports, Funny, and other interesting topics.
Baidu Browser: Settings
It is easy to access the Settings of Baidu Browser with just a single tap. Features here are:
History – shows a history of websites that were visited recently
Read Later – allows to bookmark a website for future reading
Full Screen – lets viewing of Baidu Browser in full screen
Refresh – restores a web page
Bright – adjusts screen brightness
Wallpaper – quick access to selection of wallpapers
Downloads – list of pages or files downloaded or currently downloading
Exit – closes the app
Other Features
Baidu Browser has other basic features including viewing of new pages or tabs for easy browsing.
Additionally, it has a feature that allows scanning of QR codes. Simply align the QR code on the screen using the rear camera and it will output the content or information saved in the code.