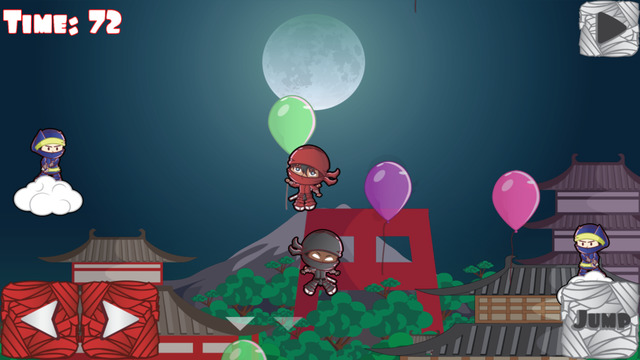 Balloons Ninja is an arcade-style action game published by Space Crescent.
The game features Sho, a quick and nimble ninja in-training. You must move 'like shadow' and jump into the air carried by a balloon. But balloons cannot hold such weight, and you will quickly sink back towards the ground. If you touch it – the game is over – and so the challenge is to stay aloft.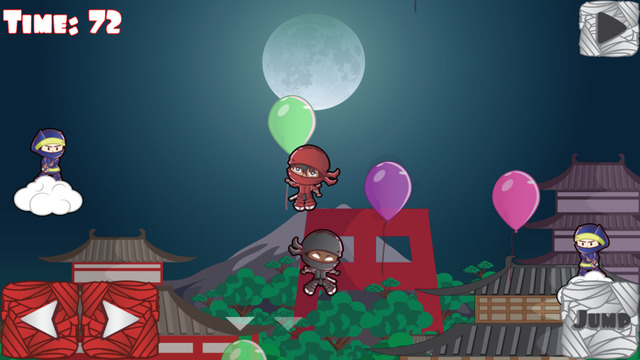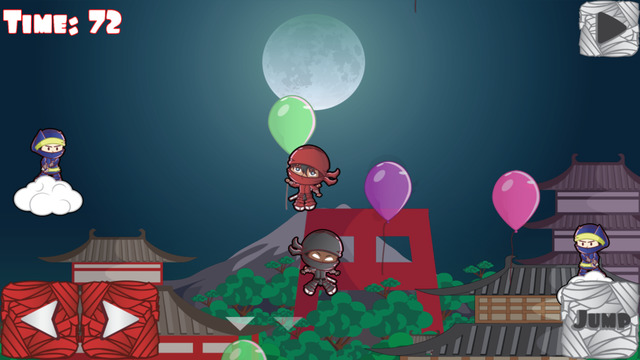 The game starts with a quick tutorial from your Master Sensei to introduce you to the gameplay mechanic. Jump on balloons using the 'jump' button in the right-hand corner, steer using the on-screen arrows. You always fall down but more balloons will appear and you can jump towards them, from balloon-to-balloon to stay up in the air.
But there's more to Balloons Ninja than just jumping between balloons. Enemies patrol both the lower and upper levels, throwing ninja stars and jumping out to attack you from neighbouring balloons. It's both fun and challenging, with the aim of the game being to see how long you can last before you come crashing back down to earth.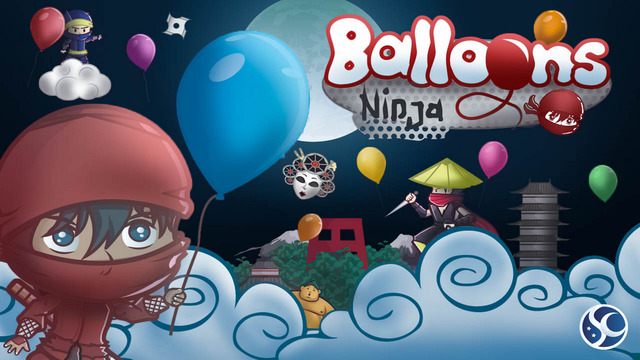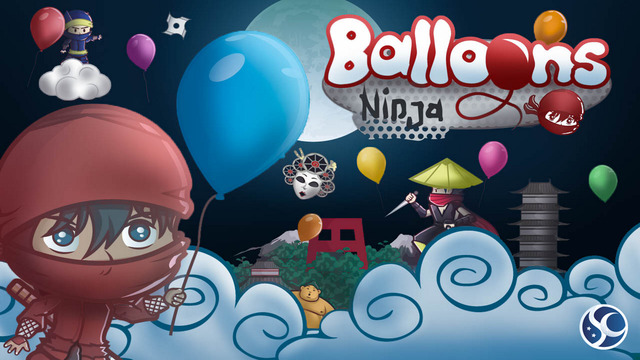 The visuals in Balloons Ninja are inspired by Japanese anime, but are simple and don't draw the eye from the action. Of special note, the scenes in which you play are dictated by the time of day that you're playing the game – a nice touch. Sound effects are basic, but effective. The controls are easy to pick up for any iOS gamer and there is facebook and twitter integration for sharing your high score.
Balloons Ninja is a free download and worth checking out if you enjoy the action/arcade genre.
Balloons Ninja Requires iOS 5.1.1 or later. Compatible with iPhone, iPad, and iPod touch.