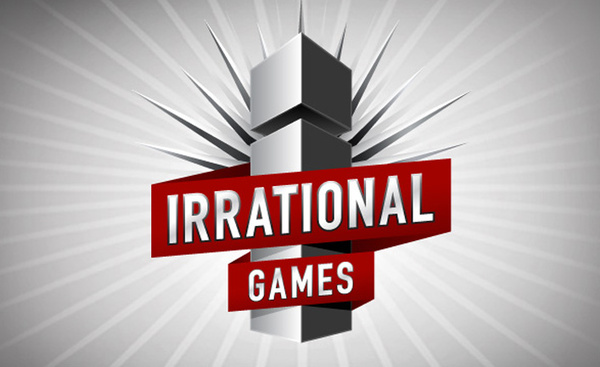 Irrational Games co-founder and Creative Director Ken Levine announced today that the studio behind Bioshock would be shutting down after the latest DLC for Bioshock Infinite is released. "I am winding down Irrational Games as you know it," Levine wrote in a statement on Irrational Games' website. The studio known for award winning titles such as; System Shock 2, Freedom Force, Bioshock and Bioshock Infinite will be closing its doors after seventeen years in the business.
Thank you all for supporting Irrational both when were a small indy and when we sold the company to Take Two and got bigger. #irrationalfans

— Ken Levine (@IGLevine) February 19, 2014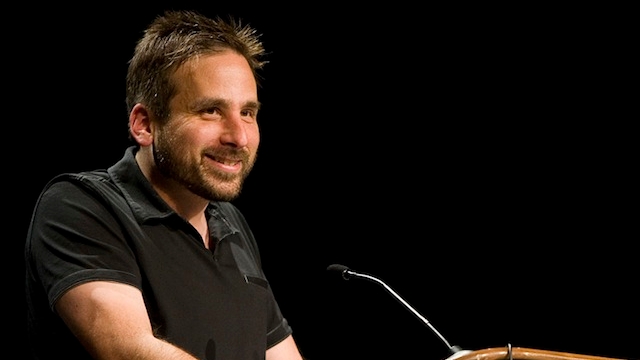 The Future for Ken Levine and Irrational Games
Levine wrote in his statement that he will; "be starting a smaller, more entrepreneurial endeavor at Take-Two." With only a small team of Irrational Games staff, Levine will begin making games that are focused on narrative and replayability. it appears as if initially Levine wanted to leave Take-Two, and 2K (Bioshock's publishers) altogether, but Take-Two made him an offer he couldn't refuse.
Initially, I thought the only way to build this venture was with a classical startup model, a risk I was prepared to take. But when I talked to Take-Two about the idea, they convinced me that there was no better place to pursue this new chapter than within their walls. – Ken Levine
Reactions to Irrational closing shop
Initial reactions on Twitter were those of sadness. Australian gaming journalist Steven O'Donnell (Bajo) relayed the news to his followers.
Very sad news about Irrational Games. Good luck to their team, such talent won't be unemployed for long I'm sure http://t.co/p5lrqZ0an8 — Steven O'Donnell (@bajopants) February 18, 2014
Many people expressed concern for the employees who would be laid off during the shut down. Levine wrote that closing up; "is going to mean parting ways with all but about fifteen members of the Irrational team." Many game developers jumped online to offer support to the Irrational Games team, even going so far as to give job tips to the award-winning developers.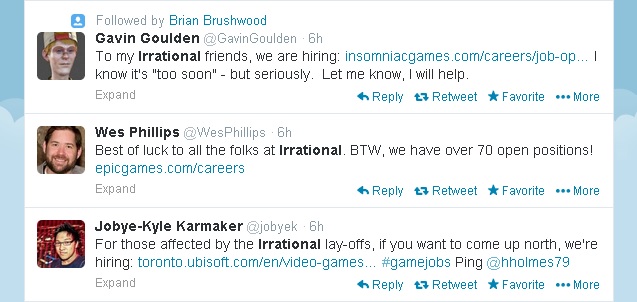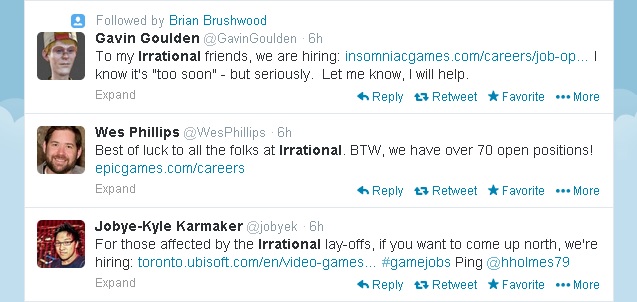 Although this is a huge blow to the staff, Levine offered the best support for his crew. Take-Two is also looking at hosting a recruiting day for the departing staff, giving them a good opportunity to be picked up by one of the publisher's other studios such as 2K, or Rockstar.
Besides financial support, the staff will have access to the studio for a period of time to say their goodbyes and put together their portfolios. – Ken Levine
The Twitter hashtag #irrationaljobs has been formed to try and find new homes for the team. Levine re-tweeted the tag to try and find employment for his "sweet, sweet Irrational staffers."
#irrationaljobs is now a thing, so use that hashtag if you want sweet, sweet irrational staffers.

— Ken Levine (@IGLevine) February 19, 2014
What about Bioshock?
 I'm handing the reins of our creation, the BioShock universe, to 2K so our new venture can focus entirely on replayable narrative.
– Ken Levine
Levine wrote that 2K will now be responsible for handling the Bioshock IP. This doesn't bode well for the franchise after heavy reshuffling and the recent radio-silence of Bioshock 2 studio, 2K Marin. While, Bioshock Infinite's producer Rod Fergusson was linked to a new 2K studio last year, he has just last month relocated to Black Tusk Studios to commence work on the upcoming Gears of War title for Microsoft. You can read our report on Microsoft and Gears of War here: http://www.tapscape.com/microsoft-purchase-gears-of-war/
As for Bioshock, it is unclear what lies ahead for the franchise, or if we'll see a Bioshock Infinite 2 anytime soon. There were initially rumours of a Bioshock Infinite PS Vita port, but they are also uncertain now. We'll keep you updated on the future of Bioshock.
What do you think about Irrational Games shutting up shop? Let us know in the comments or tweet us @tapscape, and @timharveyau