Buying a home audio system is often considered by many homeowners a major purchase. Unfortunately, many shoppers simply walk into a big-box electronics store, hear a few demonstrations and walk out with a set of speakers. Home audio systems vary greatly in terms of quality, size, aesthetics, performance and price.
If you're buying your first set of home speakers, you'll definitely need to consider these features before spending your money. The truth is, the right purchase will serve you for many years, so doing a little research and spending some time learning about the different options you have is important. Here's our beginner's guide to buying the right home audio system.
What Do You Intend to Use Your Audio System for?
You don't necessarily need the latest full-blown 7.1 channel surround system to enjoy great audio at home. Before you purchase a home audio system, take a moment to think about your day-to-day listening habits. If you regularly listen to music, one pair of speakers would be good to enjoy music with occasional TV and movies.
If you're a passive music listener and rarely find yourself sitting down to listen to music for a few hours, then a pair of bookshelf speakers or a set of in-wall speakers would be good. For such cases, if you're looking for quality audio for bedroom or study room use, you can check out some of the best bookshelf speakers on the market.
Want more bass? Get a small subwoofer for extra low sound. For active listeners who are looking for more intensity, a pair of floor-standing speakers would be perfect. A smaller floor-standing audio system with multiple drivers would also deliver a highly-satisfying, full-surround music experience without using up much space.
If you want to beef up the sound on your TV or movies, a soundbar or a wireless subwoofer would be a great choice. There are numerous quality options available on the market to help you choose the best home audio system for your needs. Your intended use will determine what type of speakers you choose for your home.
Surveying Your Space
An important part of ensuring that you're buying the right speakers is considering the available space for your home audio system. Different factors come into play:
Your Room Size
Any home audio expert will tell you that your room size is a big determinant in deciding what type of audio system you should buy. Is the room open and wide? Small rooms with walls on all sides are not ideal for really large speakers. For large rooms, a bigger home theater system will make the sound more immersive and lifelike.
Speakers in Entertainment Cabinets
Will you need speakers in furniture? Maybe you want large bookshelf speakers or monitor speakers that produce great sound. To avoid unwanted resonance resulting from sound bouncing around the cabinet, get a set of bookshelf speakers with bass sound ranging around 80Hz. Find the ideal spot for your subwoofer with little interference.
Audio Systems in the Corner
Placing floor-standing speakers with full-range sound in the corners on either side of the TV tends to cancel out the bass. Unless you have a large room, opt for a smaller surround system or bookshelf speakers with a separate source of bass for a satisfying audio experience.
Interior Decor
If you've spent time making your interior space look stylish, you'll also want to choose speakers that complement your space. The good thing is there is a selection of flat-out gorgeous speakers available with furniture-grade finishes that can easily integrate into your interior design.
Speaker Placement Options
Think of where you're going to place your speakers in your room. If you have couches against the walls, a 7.1 surround system will not be ideal. A 5.1 audio system would be much better. If there is no wall behind you, a good option could be trying out in-ceiling speakers. An online guide on home theater audio systems notes that buying audio systems is not just about the sound quality, but also about how you can best enjoy the sound experience.
There are different placement options you can try out. With a good idea of what type of speakers you want and how many you should buy, you can go ahead and check out different brands.
Buying Quality
When buying home audio systems, you'll likely hear different terms when describing speaker specs. From sensitivity to impedance and other tech terms, there are a lot that of technical bits involved in making a quality speaker. If you don't know what that is all about, asking the experts at the big-box stores can help. Buying quality is always the best option.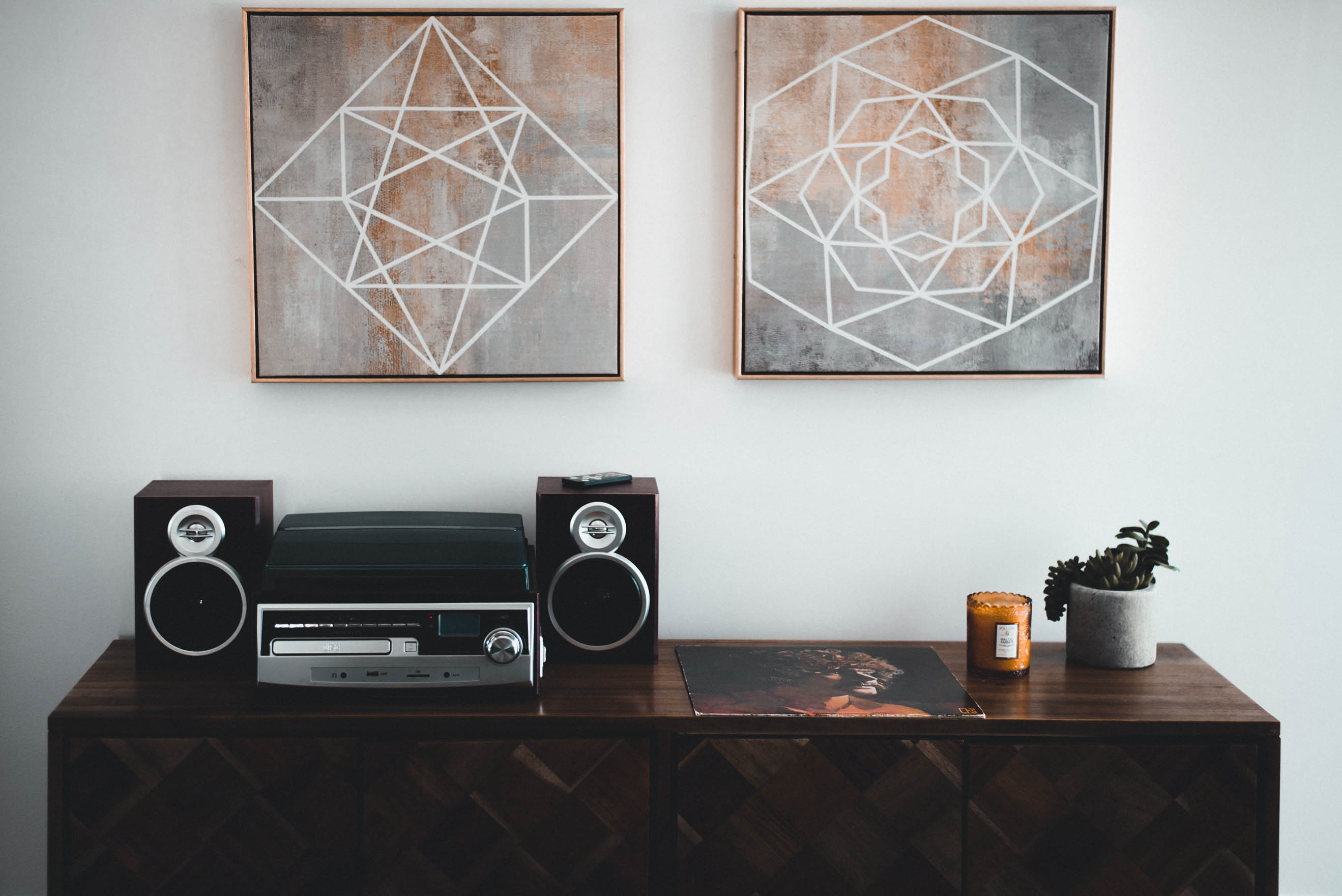 How do you pick the best quality speakers that you can afford? Read online reviews of different speaker brands from real customers and expert reviews. There are big names in the industry offering a selection of great home audio systems. Remember that the speakers you want to buy may be expensive, but they will last for many years, so choose wisely.
Buying Online vs. Brick and Mortar Shopping
There are pros and cons of buying your speakers online versus shopping at your local brick and mortar store. Buying at a local store comes with the benefit of being able to test numerous combinations of home audio systems with an expert on hand to make all the connections and switching for you. In fact, most speaker manufacturers don't sell their speakers online.
Visiting a locally authorized dealer is highly recommended. Should you decide that the audio system you chose is not the one you want, a return or exchange can be done right away. The cost of speakers at your local store may be a little higher than in online stores. For online purchases, on the other hand, speaker dealers promise quality audio systems at budget prices. Online stores also have better deals, wider speaker selections and, of course, free shipping.
In-Home Testing
Testing your speakers at home is very important. Don't simply assume that what you heard at the purchase store is what you'll get at home. The unique attributes of your furniture, walls, speaker placement and amp will determine the sound quality. A home audio system may look cool and shiny, but what lies beneath is what determines the kind of sound experience you'll get. So, test and listen to get that perfect sound.
Conclusion
There is something about a home audio system that transforms your living space into the perfect entertainment spot. The main factors to consider are that the systems fits your budget and your space, Whether you want to buy a high-end HD sound system or a budget-friendly soundbar, buying the right audio system will be music to your ears.