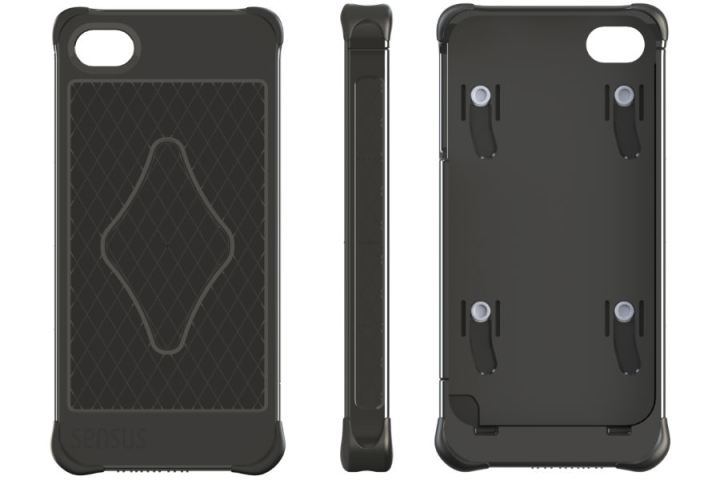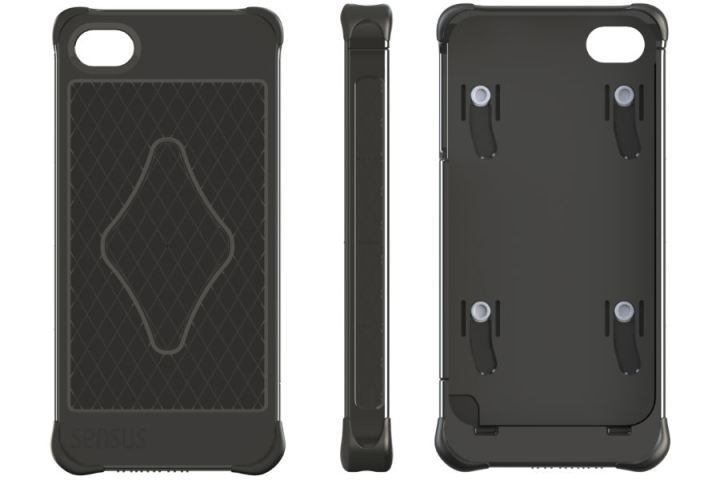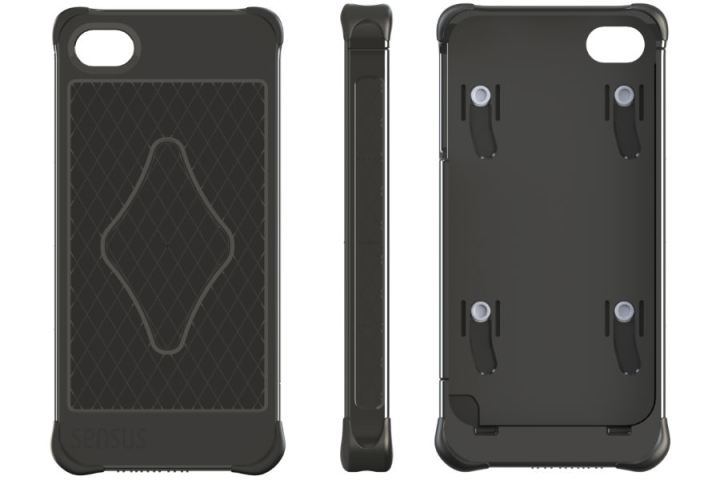 It's hard to find a device that is without a touch screen nowadays. However, it is a shame that your fingers can get in the way of the things happening on your screen or smudge for those that that are freaks about keeping their screen spotless. To  potentially alleviate this problem, a company by the name of Canopy is introducing a new iPhone accessory by the name of Sensus.
The Sensus is a new iPhone case that adds touch-sensitive panels to the rear and sides of the phone. In addition to being able to control games from the rear panel, similar to that of the Playstation Vita, Canopy has other uses in mind for Sensus. For example, a camera app has been developed with functions mapped to the touch sensitive strips on the edges of the phone. Users can simply tap the side of the phone to toggle the flash on or off, or to adjust other settings
The Sensus does not run off its own power which means that it will draw battery life from your iPhone. On the upside, it will only suck battery life when its features are in use. However, the overall success of Sensus is dependent on app developers to utilize it. At launch, Canopy expects support from roughly 20 to 50 apps. While this is a good start, it is not much when you consider the sheer number of apps available for download in Apple's App Store. The Sensus will need more support to get out of the 'gimmick' phase it currently seems to be in.
Canopy plans to launch Sensus this summer for the iPhone 4, 4S and 5. It will likely be priced somewhere between $59 and $99. If you are an Android owner, your hopes for rear trackpad may need to be put on hold. Canopy is not sure about a model for Android phones given that Android phones come in a much wider variety of sizes and thus would be harder to produce for.