The biggest Apple news of the year to date, believe it or not, isn't the iPhone 6 or iOS 8. Nope, it's something much more mundane — Apple's decision to cut 2014 MacBook Air prices by 10 percent. The Cupertino, California-based arbiter of cool could make similar waves with cheap iMacs for everyone.
There is a growing consensus that Apple will release a new generation of lower cost iMacs. While some believe the mothership is brewing an updated education iMac, others are increasingly convinced cheap iMacs are coming sooner rather than later and not just institutional education buyers.
To wit, 9 to 5 Mac noted that Apple is advising customers that 2013 iMacs are available delivery within three to five days ordering at the online Apple Store. Up until today, they were available for 24 hour availability.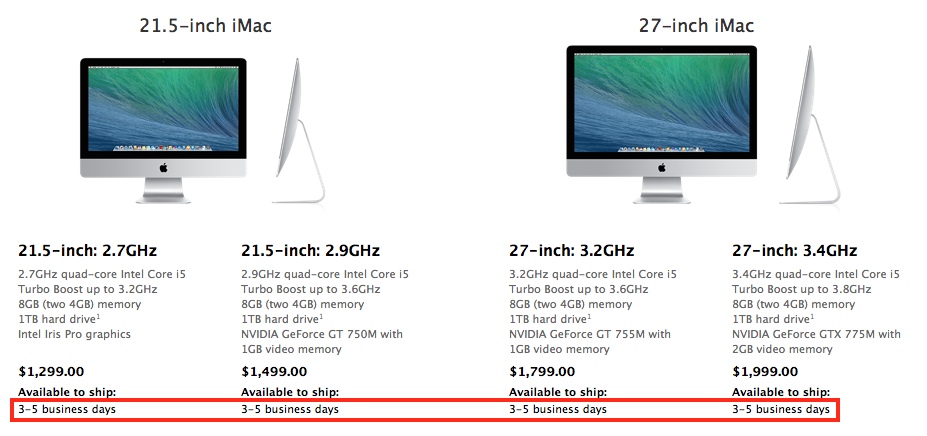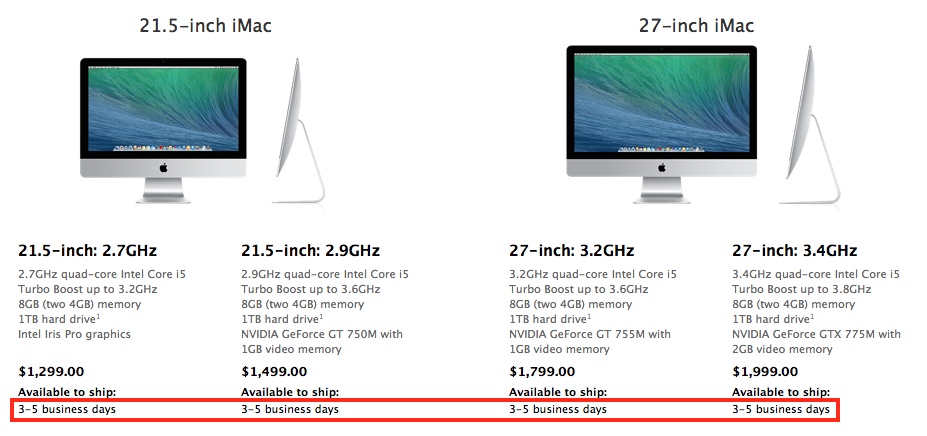 The timing of this move seems to support earlier rumors that Apple will deliver cheap iMacs sometime during the first half of 2014.
Says who? KGI Securities analyst Ming-Chi Kuo says so and he has a fairly strong rumorological record — not correct every time, but right more than often enough to warrant taking his proclamations seriously.
Cheap iMac: Good Timing?
As noted in the lede, Apple delivered cheaper MacBool Air models at the end of April. The move was a pleasant surprise for customers and one that will almost certainly drive more than an incremental increase in Mac sales.
Simply put, Mac sales have continued to grow even as Windows PCs scrape the bottom of the barrel and overall PC industry sales decline.
Fundamentally, given that Mac sales were growing both absolutely and relatively without a price cut, trimming a little of that juicy fat now should earn Apple an even bigger share of the PC market.
Yep, now would be great time for cheap iMacs…
What's your take?