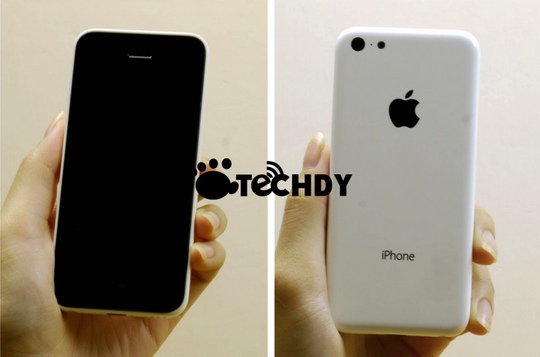 China is always interesting because it's where you will find both the crappiest crap and real, genuine deal, often side-by-side. And, perhaps that's exactly what we have here — a device lacking Apple's trademarked Home button in an array of garish colors. Are you ready for the cheap iPhone?
That said, TechDY has laid hands on Apple's cost-down, multihued future and declares, "It does not feel cheap at all.
"Unlike the plastic build quality of the Samsung Galaxy phones, the plastic material used on the budget iPhone feels more sturdy," TechDY continued.
Like many of its competitors, this cheap iPhone's enclosure is made of polycarbonate, which is a higher grade of plastic, one Apple has used in the past. The company's white MacBook and early Intel iMacs were housed in polycarbonate and few, if any, complained that about quality or aesthetics.
Again, unlike Samsung, Apple knows how to engineer plastic and make customers feel good about it — polycarbonate.
Cheap iPhone: Home No More?
From a cost perspective, removing the iPhone's Home button in pursuit of cost reducations seems a no brainer. Fundamentally, it's a mechanical switch mounted in a reinforced hole, which isn't cheap, and it's also a known failure point.
However, is an iPhone sans Home button still an iPhone? We'll see.
Nevertheless, perhaps the biggest point of potential failure point is price. Although everyone's calling it the cheap iPhone, it will only be so relative to Apple's other products.
What retail price would you pay — $199? $249? $299? I'm guessing anything more than that will be poison…
What's your take?
Via: AppleInsider