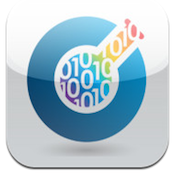 Price: $0.99 Score: 8.5/10 Category: Photo & Video
Budding film makers and casual cinephiles, listen up! Adding special effects to your videos has never been easier, thanks to the iPhone appCinefy, developed by App Creation Network.
If you've ever wanted to make a short film using just your iPhone, Cinefy lets you quickly and easily add special effects and audio tracks to your projects, big or small. While it may not have the most robust editing abilities or SFX library, Cinefy gets high marks for having the easiest ever interface for editing your video.
Seriously, I can't get over how easy it is to use Cinefy. A tap, a drag, and hey, presto! You've got yourself a sweet fire raging across your video clips! With over 100 photorealistic special effects to mess around with, Cinefy is fun to mess around with on an idle Sunday afternoon, yet professional enough to get some real work done.
Want to create the next viral video sensation on YouTube? Cinefy is so darn easy, you'll be done editing your video in half the time of other iPhone video editing apps. Want to make a virtual "Christmas card" to send to family and friends? Cinefy's the app for you, no question.
The latest version of Cinefy is Version 1.1.5. This version has updates that include getting rid of the load time during the copying of SFX, as well as improvements to performance and stability during export of files.
If you have even a passing interest in making movies (or just want to gussy up your home movies to amuse your kids), Cinefy is a must-try. It's cheap, it's incredibly easy to use, and it's just plain fun. Whether you want a kid-friendly app or a video editing tool that even your grandmother can figure out, Cinefy delivers.
Cinefyis compatible with iPhone, iPod touch, and iPad. Requires iOS 4.3 or later.A small expedite fee was paid by the developer to speed up the publication of this iPhone app review.