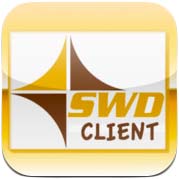 Price: Free Score: 8/10 Category: Health
Published by SpeakWithDoc Inc, SpeakWithDoc is an innovative app for iPhone that connects you with fully qualified physicians and health professionals as well as providing education to improve your own health-related knowledge.
SpeakWithDoc provides an avenue to get in touch with a physician directly, allowing you to get real-time answers to all of your medical questions. You can also find local health providers in your area including doctors, pharmacists and others.
If there is a physician that you know personally who uses SpeakWithDoc, you get in touch directly by entering in their provider PIN.
The app has has a useful health reminder service ensures that you won't miss your next appointment, while a built-in notes page lets you jot down any important topics to discuss with your doctor.
SpeakWithDoc features a medical trivia game which gives you the opportunity to test your own knowledge while learning some useful and interesting facts at the same time.
Every question is multiple-choice and you get given three possible answers to choose from. The questions cover material that is especially relevant to family medicine, including lifestyle factors such as smoking, drinking and diet.
To get the most out of SpeakWithDoc, you need to register which involves submitting some generic information including name, email, gender an age.
SpeakWithDoc is compatible with iPhone, iPod touch, and iPad. Requires iOS 4.0 or later. A small expedite fee was paid by the developer to speed up the publication of this review.