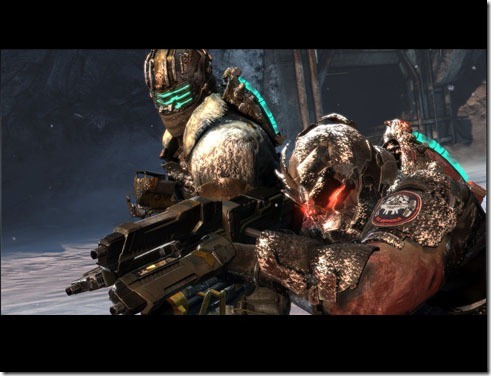 If you're a fan of good space horror, then like us, you've probably been blown away by the Dead Space franchise. And with dead Space 3 just a few weeks away, you're also probably jumping up and down with uncontrollable excitement.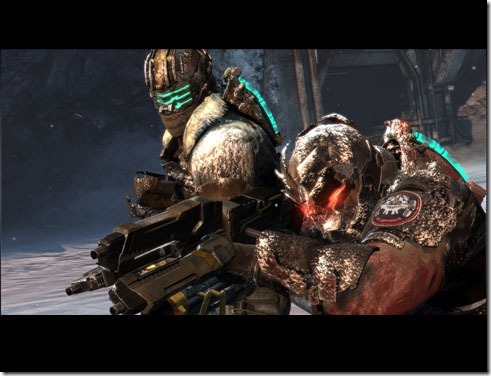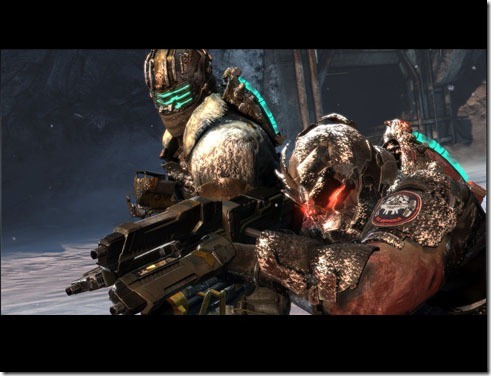 For those not averse to spoilers, we've got the full list of non-secret, non-story related achievements to give you a head start on what you need to prepare for when Dead Space 3 arrives in February:
Get On My Level – Complete the game on any difficulty setting. (10)
The Explorer – Complete all optional missions. (25)
Aren't You Thankful? – Complete the game on Hardcore Mode. (50)
Epic Tier 4 Engineer – Complete the game in Classic Mode. (40)
Survivalist – Complete the game in Pure Survival Mode. (40)
Gun Collector – Collect all Weapon Parts. (25)
The Professor – Collect all Artifacts. (25)
The Librarian – Collect all Logs. (25)
The Armorer – Collect all Circuits. (25)
There's Always Peng! – Find Peng. (50)
My Buddy – Retrieve Resources from a Scavenger Bot at a Bench. (10)
Metal Detector – Successfully deploy Scavenger Bots to 15 Resource Areas. (30)
Strapped – Craft a Weapon. (10)
Circuit's Edge – Add a Circuit to a Weapon. (10)
EMT – Craft a Large Med Pack. (25)
Full House – Craft a Weapon with 2 Tools, Tips, and Attachments with all Circuit slots filled. (25)
RIG Master – Fully upgrade your RIG. (50)
Master Plan – Create a Blueprint that needs at least 2000 resources worth of parts and Circuits to build. (25)
From the Jaws – Save your Co-Op partner from an execution by killing the attacker. (10)
Share and Share Alike – Use the RIG to give an item to your Co-Op partner. (10)
Medic! – Revive your Co-Op partner 10 times. (10)
Ghosts of the Past – Face all of Carver's demons by completing all Co-Op only optional missions. (25)
Architect – Share a Blueprint with your Co-Op partner. (10)
Axes High – Kill 30 enemies using Fodder axes. (20)
Payback – Kill a Soldier by TK'ing a grenade or rocket back at them. (15)
Go for the Limbs! – Dismember 500 limbs from living enemies. (10)
And Then We Doubled It! – Dismember 1000 limbs from living enemies. (10)
Slow Mo – Kill 50 enemies while they are in stasis. (10)
Blast Corps – Kill 30 enemies with explosion damage. (10)
Shootbang – Kill 30 Soldiers with head shots. (10)
Empty Chamber – Kill 30 enemies using melee strikes or a melee Weapon Part. (10)
Dropping Acid – Dissolve 50 enemies with acid. (10)
Electric Lawnmower – Kill 30 enemies using an electrified Ripper blade. (10)
Overpowered Healing – Use quick heal to heal yourself 20 times. (10)
Trailers touting Dead Space 3's Kinect features are also already out. And while some people are still on the fence whether these really add anything to the game or all just a gimmick, we must say that we enjoyed its application on games like Mass effect 3 and Skyrim so at the very least, we're also willing to try it out with Dead Space 3.
Are you looking forward to the second sequel of what is probably the closest you're going to get to a good 'Aliens' game? What features of Dead Space 3 are you most excited about? Let us know in the comments!
[list via Xbox 360 Achievements]