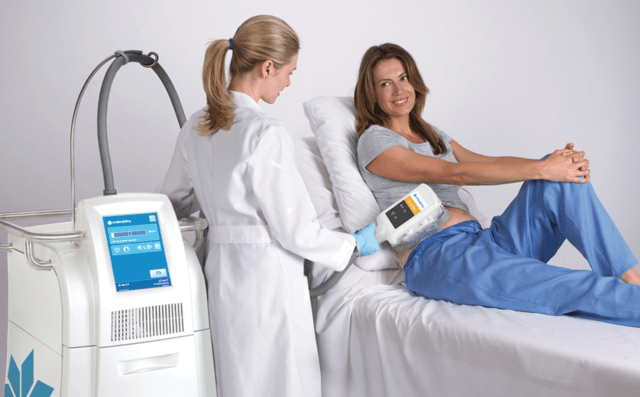 People are now more health-conscious and strive to keep their weight and fat levels in check. Maintaining a fit body and a healthy BMI takes a lot of work. You ought to follow a solid workout regime and consume nutritious diet. However, no matter how much we try many of us are stuck with fat deposits despite seeing drop in weight.
Eliminate fat from flabby regions effectively:
When a strict diet coupled with exercise isn't helping you achieve that perfect glam-body you aim for, a surgical intervention helps to shed unwanted fat. Liposuction was first performed in 1920 and has advanced so much over the years. Today it stands second in the list of most-preferred cosmetic surgeries with over 250,000 liposuctions done every year in the US.
Introduction to liposuction:
This is a minimally invasive cosmetic procedure that continues to rise in popularity. It suctions fat from particular areas of the body where there are extra fat and helps to reshape one's body contours. Though a person may reduce anywhere between 1 and 10 pounds after liposuction, this isn't a surgery meant for losing weight or to remove stretch marks or cellulite.
It is about helping you achieve a uniform body shape by eliminating stubborn fat cells. People generally get this procedure done on their buttocks, abdomen, thighs, calves and upper arm. Women usually club liposuction with other cosmetic surgical procedures like breast lift/ augmentation to give an overall smooth look by balancing their body proportion.
Find the best Clinic in Orlando:
Are you thinking about getting liposuction done? Find clinics that have more experience handling similar surgeries. If you are seeking clinics in Orlando offering liposuction using advanced technologies check out www.orlandoliposuction.com. They are the leading clinic in Orlando offering top-notch aesthetic services since years.
Their experienced physicians employ cutting edge technology and devise a unique treatment plan as per your requirements. They'll help to enhance your body appearance whilst ensuring you go through minimal discomfort post-liposuction. Call them up for an appointment or schedule a virtual appointment and enquire if liposuction would benefit you.
Can anyone get Liposuction Done?
No! It isn't for everyone. There are few weight considerations. It can't aid people who want to magically make their extra 50 pounds disappear. People who fall under the following criteria can go ahead with the procedure.
Those within 30% of their ideal body weight
Non-smokers
Individuals who don't have any underlying health conditions that would meddle with the healing post-surgery.
Good muscle tone
Elastic skin
Initial Preparation Before Surgery:
Your physician runs through few tests and let you know if you can go ahead with the procedure depending on the results. He/ she will check your medical history, weight history and go over other medicines you are using. You would have to start certain medications two weeks before the procedure. You'd have to avoid herbal supplements and anti-inflammatory drugs.
Liposuction Procedure:
Prepping: You'll be connected to a monitor that records your vitals. An IV line will further be connected to check your fluid levels during the course of surgery.
Anesthesia: The anesthetist administers local or general anesthesia. In most cases a both intravenous and local anesthesia are used in conjunction since it makes the recovery easier. The choice depends on which is more suitable for you.
Incisions: The surgeon makes 1/2-inch incisions in the place of interest. More than 1 incision would be required when suctioning out fat from large areas.
Drain fat: A small metal tube known as cannula is employed to drain out fat. He/ she will insert the tube through the incisions and loosen up the fat. A syringe attached to the cannula then suctions the fat.
Seal all incisions: The incisions are surgically sealed with sutures.
Post-liposuction Recovery:
After the procedure you would be kept under observation in another recovery room. You'll have compression garment on to control swelling. You will be discharged in few hours. Some may stay overnight for further observation. Take complete rest for 3 days. Your body is still sore and needs adequate rest. Refrain from taking part in strenuous work for 3 weeks.
What can you expect post-surgery?
There could be intense pain for 4 days post-liposuction. This pain subsides gradually over time after anesthesia effect wears out. If you were administered intravenous sedation the pain levels would be low whereas for general anesthesia, you would experience high pain level. You will be instructed to:
Take prescribed painkillers
Wear a compression garment to relieve pain. Make sure it isn't fitted too tight to enable blood circulation in the area.
Not to use hot/ ice packs.
Not to start any new supplements until you are healed completely
Avoid using over-the-counter supplements for treating pain since meds containing Vitamin E and few herbal products slow blood clotting. Follow the instructions of your physician and contact them if pain worsens.
Cost:
This cosmetic procedure costs between $2000 and $5000 to treat one particular region. The huge difference in the pricing range is due to the amount of fat to be suctioned, procedure complexity and number of areas to be treated. You can request for discount if you want the procedure to be done in more than 1 area.
Risks Involved:
Any surgery is without its risks and complications. Contact your physician right away if you experience chest pain, unusual heartbeats or shortness of breath post-liposuction. The other possible complications include:
Heavy bleeding
Necrosis
Anesthesia complications
Persistent pain
Asymmetry
Deep vein thrombosis
Cardiac and pulmonary issues
Unsightly scarring
Discoloration of skin
Sagging skin
Many of them experience swelling for a long period after liposuction surgery. Wait patiently for 1 to 3 months for the swelling to subside. Only after 3 months you can see the actual results of the procedure. Continue to follow healthy lifestyle choices. Liposuction isn't a cheat sheet for a healthy lifestyle. It only serves as a motivator for you to follow a healthy lifestyle henceforth.