[app url="https://itunes.apple.com/us/app/encircle-the-turtle-2/id824239280?ls=1&mt=8″]
Developed by Victor Zhou,Encircle the Turtle 2 is an original and challenging puzzle game.
Featuring levels of ever-increasing difficulty, the object of the game is literally to 'encircle the turtle'. You start each level with a large grid of light and dark grey squares, but you can only place blocks on the light squares.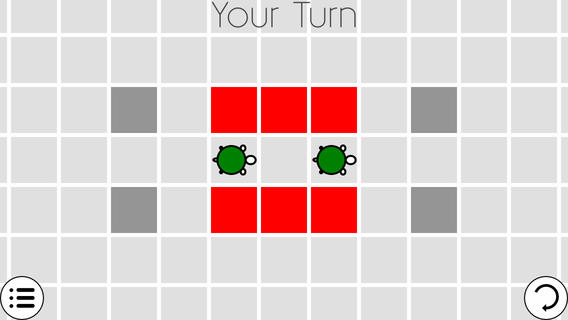 Tap to place a red block as you attempt to block the movement of the turtle who can move either up, down or side to side – one block at a time. If the turtle makes it to the edge of the map before you manage to box him in then you lose!
As the game progresses, there are more and more dark grey squares on the maps which make it harder to place your red blocks – forcing you to think harder about placement in order to block the turtle. The turtle can move across every block on the map, so you need to plan ahead and make strategic moves from the beginning.
The less moves you need to make to block the turtle, the higher your score and at the end of each round you're awarded a 'star score' based on your performance.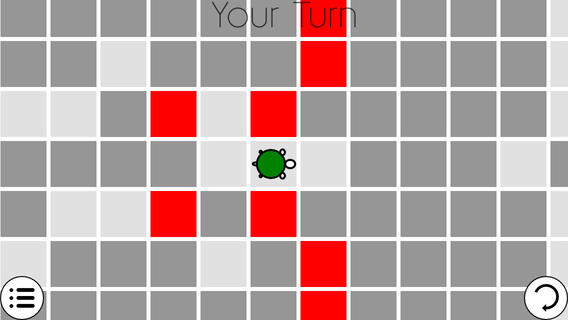 There are six stages in the game, and the first one 'Beginnings' is free (with 10 engaging levels) and you can unlock the extra stages as you accumulate stars throughout the game. You need 15 stars to unlock stage 2, 30 for stage 3, 45 for stage 4 and so on. You can also get early access to the additional stages for $0.99.
A quality puzzle game, Encircle the Turtle 2 is a great free download – available on the App Store now.
Encircle the Turtle 2 requires iOS 4.3 or later. Compatible with iPhone, iPad, and iPod touch. This app is optimized for iPhone 5. Follow Tapscape for all the latest iPhone game reviews.