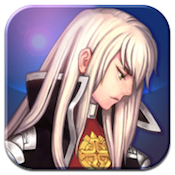 Price: Free Score: 9/10 Category: Games
Here's the sad truth: my iPhone doesn't have unlimited storage. I only have so much room for games and apps. Many times after I review an iPhone game, I have to delete it to simply free up space for new titles. ButEpicHearts, developed by Four Thirty Three, is an iPhone game I plan to hang on to long after this review gets published.
EpicHearts is an action-packed RPG with great graphics, a wonderful adventure plot, and intriguing characters. While it may not be perfect, the mechanics are solid and the game is quite intriguing.
You play as a magical apprentice who must protect the emerging young of the Dragonkind from monsters. You can choose one of three characters: a sword-weilding male teen, a half-Lycan warrior, or a gunslinging gal with bright pink hair.
First, a couple of minor problems. There are two types of control systems you can use: a traditional D-Pad and action button system, or a tap and drag system. The D-pad controls are very responsive, but the drag and tap controls are less so. Furthermore, there are some translation issues. While most of the text is well-translated, nearly all of it has been improperly formatted, causing it to wrap around awkwardly and making it hard to read.
But other than those minor issues, EpicHearts is an engaging, fun game. It's a free iPhone game, but it feels quite expensive (with the exception of the text issues.) With great environments, tons of cool monsters, and a storyline that really draws you in, EpicHearts should be on your list of games to download, even if you only have a passing interest in RPGs.
EpicHeartsis compatible with iPhone 3GS, iPhone 4, iPhone 4S, iPhone 5, iPod touch (3rd generation), iPod touch (4th generation), iPod touch (5th generation) and iPad. Requires iOS 3.2 or later.A small expedite fee was paid by the developer to speed up the publication of this iPhone game review.
NOTE: If you attempt to play this game on an iPhone or other device which has been jailbroken, you will not be able to access features like the game's Trading Post feature.