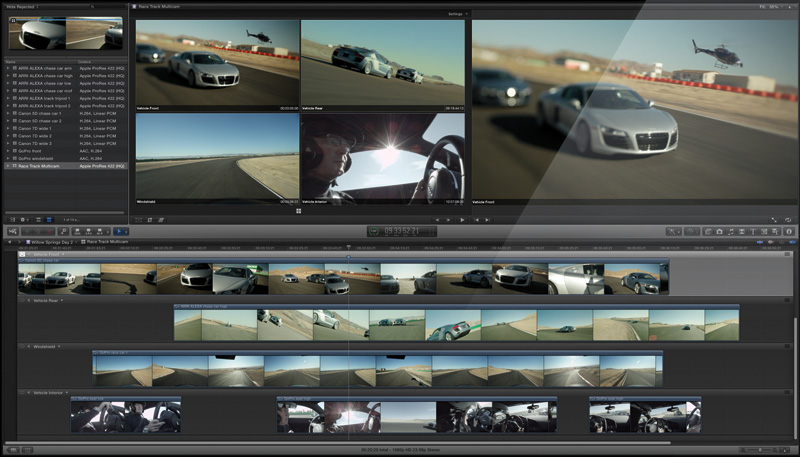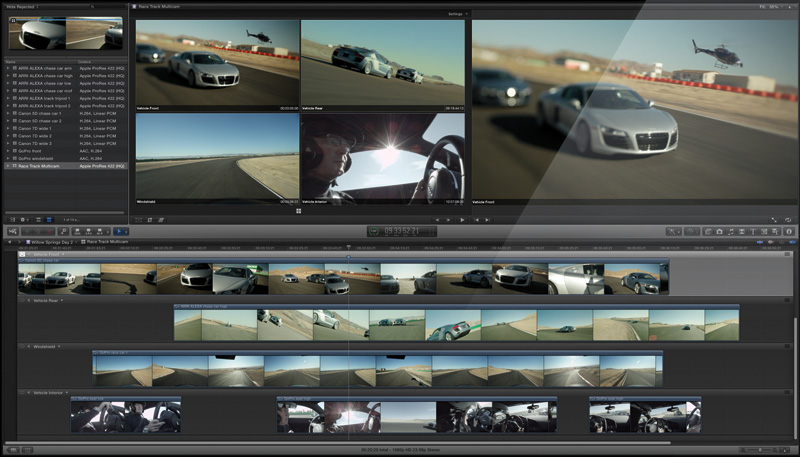 Apple have announced the release of a free update to Final Cut Pro X (v10.0.3) which adds a host of new features to the company's flagship video editing software and alleviates a number of issues that had frustrated early adopters.
The new update includes support for multicam editing, with automatic syncing using timecodes and audio waveforms for up to 64 video angles. This feature allows for the editing of mixed formats, variable frame rates and frame sizes on-the-fly.
Final Cut Pro X 10.0.3 now features advanced chroma keying for improved color sampling, Media Relink for exchanging files with third party apps and XML 1.1 for enhanced plug-in compatibility.