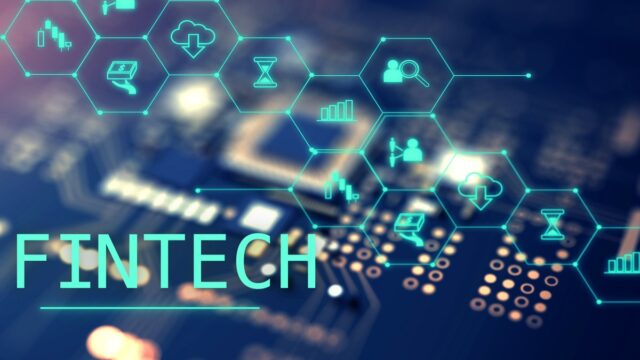 Through the last few years, technology has played a significant role in shaping up the world. However, this has not generally been the case for the banking & finance industry, which has been lagging behind in terms of technology for a long.
While other industries have advanced considerably in this sense, banking has been more lethargic due to the various forms and sanctions imposed upon them.
Due to this, the customer experience behind banking for a long time had been one that was largely unsatisfactory. As technologies have started to grapple with this fact, many innovative solutions have come forward to help the future of the banking industry.
Many startups have come to light that today offer creative solutions to banking measures. All this is at the base of what has been known as the fintech revolution, i.e. finance technology revolution.
Statistics of current & future fintech adoptions in market
Today, the average customer is generally scared of the banking sector and prefers to keep their interactions with them at a minimum. A recent survey found out that the banking industry was overall not very well-liked as only 14% of customers felt comfortable asking their bank for financial advice.
Many financial trends point out how most people are unfamiliar with banking and don't rely on their banks for financial advice. A lot of this can be seen as the direct result of the recession that occurred in 2008. After this recession, over 41% of the people were afraid of their banks and preferred not to use such services.
In places all over the world, there was a large-scale inhibition regarding the banking sector, but that has since dropped. If you look at the new-age financial services industry trends, around 3 quarters of the globe will utilize just their smartphones to access the online platforms by the year 2025.
The whole world has been digitizing, and in doing so they have been raising their standard of life. A huge majority of global population have created their bank accounts in the last year. These people are most likely to have access to a smartphone. Looking at how customer experience has come about to change the course of the field, improvised financial services technology in the future could easily shape up banking to be a whole different experience.
Upcoming trends in fintech
As technology has steadily become an avid part of the world of banking, there have been many emerging technologies in the financial services industry powered by fintech ready to take the world by storm. Some of these technologies are:
1. Cashless Gateways –
A technology that has most emerged in recent times is cashless payment technology. This technology is a form of the no-contact process through which funds are transferred. Financial technology has helped the world go entirely cashless in the face of the pandemic. This has even eliminated the need for any cards or other forms of payments. With the help of a smartphone, one can access and process all their payments, thanks to fintech technology.
2. Platform Power –
While the banking sector has been on the move, traditional banking has not been the only sector making strides. New-age banking is fuelled by some massive financial technology companies that have invested heavily in fintech.
With such a heavy investment comes the yield, a platform through which one can access all their banking needs. Going to the bank could soon become a thing of the past as these platforms allow most people to make all the things a bank offer, such as applying for loans, handling transactions, etc.
3. Blockchain Future –
The future of banking lies in blockchain. One can think of blockchain as a huge financial ledger capable of extrapolating given data and using it to improvise on the Industry as a whole. Artificial Intelligence in finance will soon be on the rise as blockchain and big data come into the picture.
Big data will help blockchain technology enhance the platform in terms of security and phishing. Moreover, a more stable platform can be created with a data archive that works towards the benefit of tomorrow's customers.
4. Cryptocurrencies –
For the longest time, finance has been simple and driven by the understanding of the veterans. With the emergence of new-age tech & finance elements, the world has been steadily shifting towards cryptocurrency usage. Bitcoin came into popularity a while ago, but cryptocurrencies have been around for over a decade now. Through cryptocurrencies, trends in financial services will change over time, and we will see a digitized version of the banking industry.
5. Custom Services –
Through the use of data-driven analytics, we could very well see the rise in services offered on a local level to customers. This would mean that financial services will prep up a local offering to customers based on data analysis for that specified region. Regulation will also play a keen role in the development of this technology. As financial technology solutions come to a high point, regulatory norms will be modified to suit better the new environment created by digital banking.
There are many more such technologies that will be coming to the world of banking soon enough. As banking grows, the customer experience will change, and it will attract more customers who will potentially change the shape of the field.
Effect on Finance, Banking and other Industry Sectors
The banking sector has long been lagging in digitization, but the future of fintech points towards very healthy adaptability in the field. While the Indian government was not initially thrilled about changing the user experience, the changing users themselves have created a need that has to be met. Finance technology trends have had a history of shaping up future structures, and a true fintech revolution would have a heavy impact on almost all industries.
Commercial industries have always been more automated, and with more accessible banking options available to the consumer base, there would be an economic boom. With blockchain, the security of such services would also be largely guaranteed. The different trends in fintech will also benefit the banking sector, which would be accessed a lot more. By enhancing the banking experience, the financial health of the overall customer base will increase.
Today, there are 20+ fintech startups that have more than 1 million consumer accounts, as per CB Insights data. With foreign investments on the high, startups have benefited a lot. Moreover, the government's backing towards fintech growth has been highly positive. The RBI has been implementing measures to create a better-automated platform that could benefit the commerce and banking sectors to end for years to come.
Key Takeaways
If you look at the fintech industry overview, there have been various sectors impacted by it. The banking sector has been one that has been more active than any such sector due to its passive participation in the past.
With startup-developed bank services, one could look at banking as the future of customer experience. Well-developed services are already leading to platforms that can handle all finance-related work without shedding a technological sweat.
Digitization and automation together have started shaping a future wherein everyone could be travelling with a bank of their own in their phones. It is not at all exaggeration to articulate that fintech is single-handedly shaping up the future of Industry.