Chinese iPhone parts vendor TVC-Mall has posted images online which may represent the first 'leaked' photos of iPhone 5 parts. The site claims that the parts shown are "iPhone 5" home buttons, which are listed for sale on the website in both black and white models.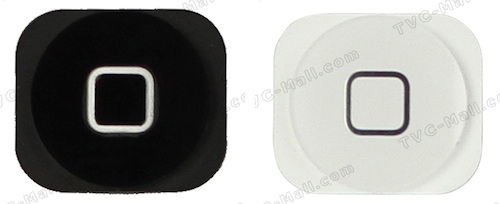 The home buttons retain their characteristic look, with no outward design differences in the iconic circular buttons that are present on all current-model iOS devices.
The difference however, is apparent in the backing of the button – whereas the iPhone 4/4S home button has small "wings" that hold it in place, the new iPhone 5 home button has a square backing with rounded edges.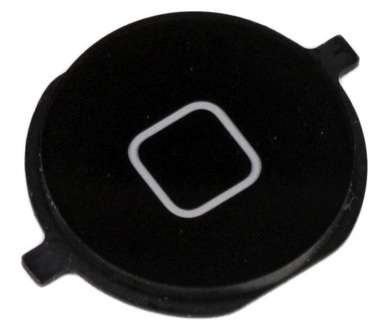 While a minor difference stylistically, it may point towards internal changes in keeping with an expected new design for Apple's next iPhone.
This latest leak goes against earlier rumors that had suggested that the iPhone 5 would adopt a more elongated button, or do away with the home button altogether and replace it with a touch-sensitive area at the bottom of the screen.