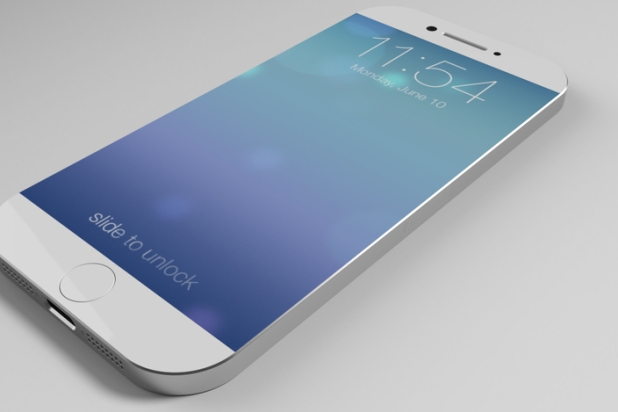 Faster and furious(-er). Apple is expected to announce the iPhone 6 and iPhone 6L on September 9 and, until that actually happens, the rumors will just keep coming. Take for example, a trio of iPhone 6 leak images, supposedly sourced from Apple manufacturing partner Foxconn.
Last week, a Taiwanese fan site first reported that the camera lens would protrude slightly from the back of iPhone 6. Now, French rumor site iGen has published a trio images that appear to confirm that rumor.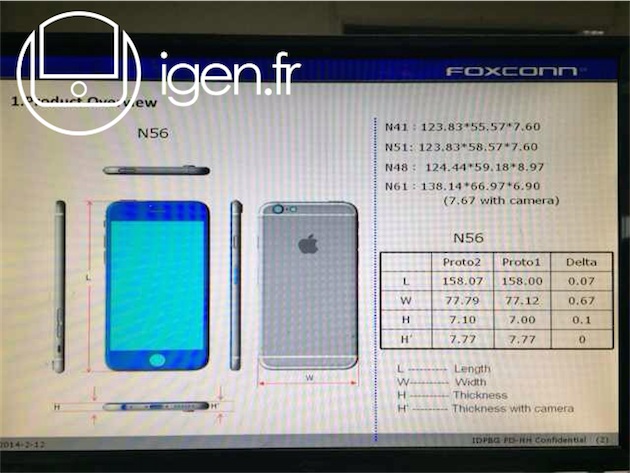 Also confirmed are Apple's internal product numbers for the 5.5-inch iPhone 6L (aka N56) and 4.7-inch iPhone 6 (aka N61). For what it's worth, recent whispers from the company's Asian supply chain indicate Apple has had some difficulty smoothing production problems related to making the iPhone 6L thinner.
Of course, these coincidences are likely confirmation of nothing, but interesting nonetheless.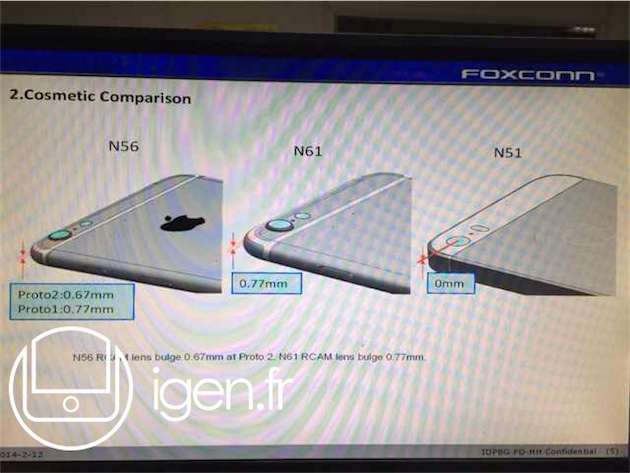 These images appear to show earlier generation iPhone 6 and iPhone 6L prototypes. For example, the N56 shown comes in two sizes, a detail Apple would surely have ironed out by now.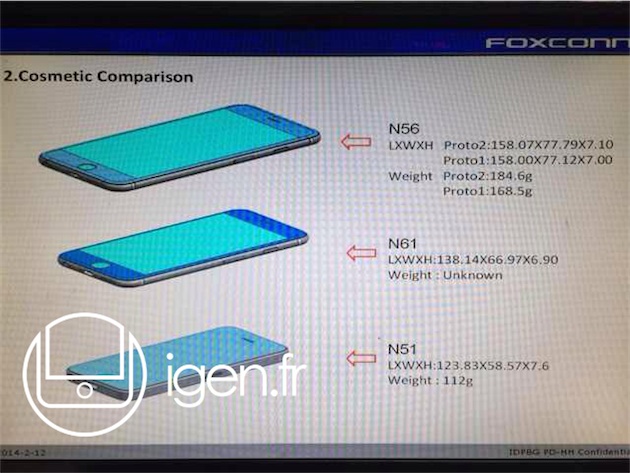 The obviously thicker iPhone 5s (aka N51) is included in the images apparently as reference by which to compare the upcoming iPhone 6 and iPhone 6L.
While these image confirm much, they leave more questions about Apple's 2014 smartphone refresh unanswered. For example, it has been rumored by 150Mbps LTE-Advanced and NFC (a perennial backchannel whisper) are coming.
Do any of these iPhone 6 leaks sound right to you? Sound off in the comments below…