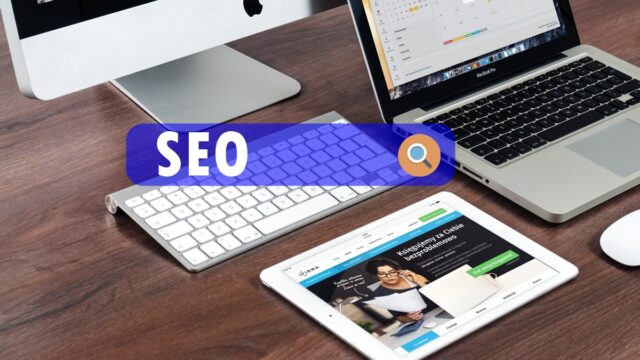 SEO trends keep emerging as search engines like Google continues to deliver newer SEO strategies. But no matter what these strategies are, the ultimate goal of every search engine is to gather relevant searches from the most trusted web sources. Due to which, SEO experts must make sure that more customers find you in their search lists way up higher.
So, as an SEO expert you have a challenge ahead of you, which is to pull in maximum traffic by working smart and fast. Sounds tedious? Not at all! Are your SEO fundamentals strong? If yes, then all you need is some right SEO tools up your sleeves, and you are done with half the work.
While there are thousands of free SEO tools to boost your online potential, I've picked the best 5 to drop into your toolkit.
These 5 free SEO tools guarantee:
Ease of workflow for SEO professionals.
Optimum SEO strategies.
Enhanced organic searches
How about exploring each of these tools to win higher search engine ranking? Let's take a look!
1. Google Search Console
Google Search Console is the most widely used free SEO tools to analyse website performance in the Google search index. Most of the SEO's use this tool for nothing more than checking clicks and impressions. However, this search console can be used to find and fix technical errors, see backlinks, submit sitemaps, and more. Let's see what this "more" is all about.
Find keywords that are underperforming and rank them better. As a result you can work on improving your on-page SEO, by adding some useful internal links, accessing more backlinks, improving page speed etc.
Solve issues related to Google Sitemaps so that crawlers may index the right URL. Search console highlights the warnings, errors, exclusions and valid URL's saving time and resources.
Find pages with high ranking keywords but low click through rate.
Understand what types of content get you the maximum backlinks. If backlinks increase, search traffic increases too.
Identify all the pages that are falling short of internal links and also work on pages that are losing organic traffic.
2. Google Analytics
Analysing website traffic is the most important activity of every SEO analyst and Google analytics can be your perfect tool. It is the most powerful solution that measures web traffic keeping in mind the following variables.
Number of audience visited.
Pages visited and the time spent on each page.
Keywords used to arrive at the page.
Most preferred sections of a page.
Conversions carried out on the website.
Digital Marketing courses in Abu Dhabi offer training in Advanced Google Analytics. Mastering Google Analytics also lets you gather two kinds of user data, which are user acquisition and user behavior datas. Finally, transforming them into meaningful charts and graphs for tracking websites, blogs and social media. Accessing such information can help you run targeted ads on Facebook or any ad running platforms and also enhance user experience.
3. Mozbar
Google defines MozBar as "the all-in-one SEO toolbar for research on the go". It truly is, because MozBar is a free browser extension for on-page SEO users with Chrome and Firefox. The MozBar metrics automatically displays insights on a link profile of a web page and domain, such as Domain Authority or number of backlinks. Although the MozBar has a paid version called MozBar Pro, the free version in itself provides valuable insights like creating custom searches, page overlays, on-page highlighters and more.
4. Ubersuggest
Ubersuggest by Neil Patel (a reputed SEO specialist) covers almost every area of website analysis and research. It has a variety of functions which include keyword analysis, keyword research, and keyword suggestions based on what people are typing on Google. Features like Top SEO Page reporting shows you competitor's pages that are ranking for organic keywords. Other features like backlink analysis builds effective backlinks to improve your link profile. Ubersuggest also offers site-audit and content ideas.