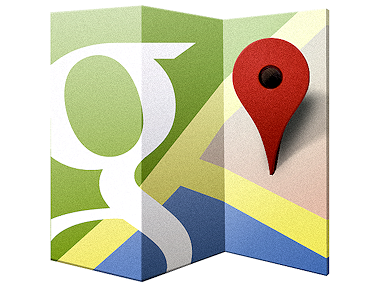 Could the wait for Google's iOS Maps app be over? Quoting "anonymous sources",AllThingsD are reporting that Google's long-awaited Google Maps app for iPhone and iPad is set to launch on the App Store tonight.
Google's Maps app for iOS was a native iPhone application until Apple's iOS 6 update removed the app, replacing it with Apple's own mapping app. Since then, users who updated to iOS 6 have been unable to use anything but Apple maps, which has been plagued with issues since its launch.
Referred to as 'Mapplegate' in the press, the Apple maps app was quickly condemned as an inferior product to Google Maps, with users routinely experiencing inaccurate place and direction information. Recognizing the magnitude of the failure, Apple's CEO Tim Cook formally apologized for the bungled release and the Apple executives responsible for the project, Scott Forstall and Rich Williamson, have been fired from the company.
Google has admitted that a standalone Google Maps app for iOS is in the works, but no release date had been hinted at as yet. Back in September, the release was described as still being "a couple of months away", so a December launch fits with that timetable. Both Google and Apple spokespeople have declined to comment on whether the new iOS version of Google Maps will be released today.
Update: 11:39 PM EST. The Google Maps app for iPhone is now live on the app store. You can download it here: https://itunes.apple.com/app/id585027354?mt=8
Navigate your world with Google Maps, now available for iPhone. Get comprehensive, accurate and easy-to-use maps with built-in Google local search, voice guided turn-by-turn navigation, public transit directions, Street View and more. Use Google Maps to discover great places to eat, drink, shop and play, with ratings and reviews from people you trust. Sign in to save your favorite places and quickly access all your past searches and directions from your computer, right on your phone.

Search
* Find addresses, places and businesses around the world with Google local search.
* Discover places to eat, drink, shop and play, with ratings and local reviews.
* Sign in to sync your searches, directions, and favorite places between your computer and your phone.

Directions
* Get voice guided, turn-by-turn driving directions.
* Find your way by train, bus, subway or walking directions.
* Access live traffic information in cities across the world.

Street View and imagery
* View 360-degree panoramas of places around the globe with Street View.
* See inside more than 100,000 businesses worldwide.
* View high resolution satellite imagery of locations around the world.

Simple and easy to use
* An entirely new Google Maps experience on your iPhone.
* Newly designed and streamlined interface for even easier navigation of your world.
* Use gestures to explore the map and browse results.