Further news coming out of Google I/O reveals a major update to Google Maps, proving that Google are still focused on producing a great mapping experience.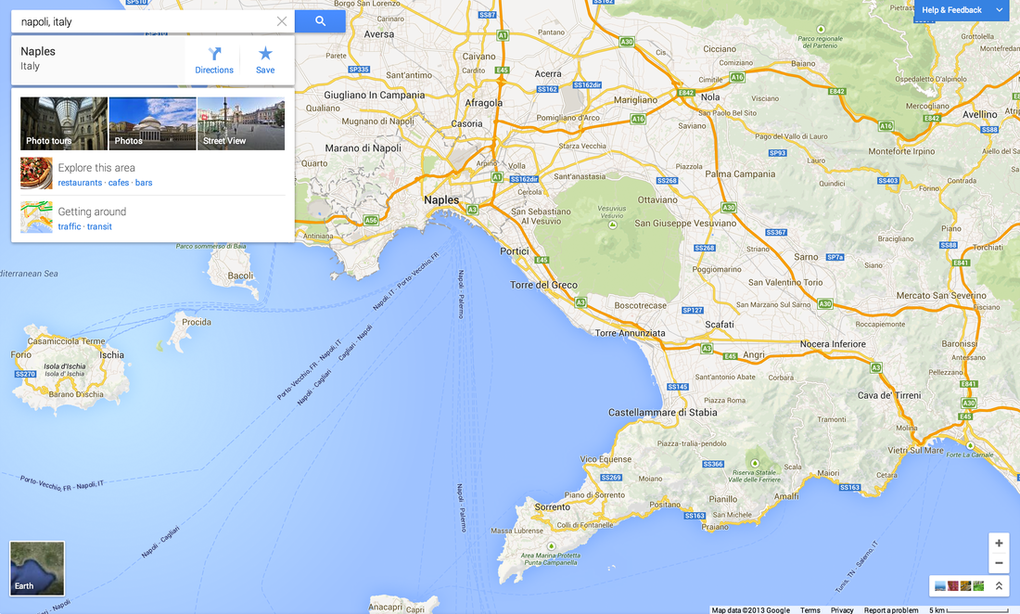 Google Maps Huge Update
Not only this, but the web client has undergone a substantial upgrade, bringing with it features like the cards found in Google Now, as well as doing away with most of the user interface elements to give a fullscreen experience. A lone search box in the upper left gives access to the Google Maps' features, as well as the normal interaction with the various elements on the Maps themselves.
The new Google Maps will automatically highlight your places of interest, whether that be your home, work, or frequently visited locations, based on previous search history or where your friends have given good reviews.
The cards reveal additional information about a point of interest on Map, such as the best routes to take to a restaurant. Google have insisted that the more a user interacts with the Map, the more it becomes tailored to you and will reveal more relevant information.
Google will aso be releasing a big update to both the Android and iOS Maps app in the summer, bringing with it the new features found in the web client. The big news here is that Google Maps will be also coming to the iPad, something that has been missing since Apple included their own Maps application in December.
In addition, a feature called Google Offers will be integrated in Google Maps with the upcoming update, which includes deals from popular retailers and restaurants. Users will also be able to rate restaurants from right within Google Maps, as well as view Zagat reviews. Not only that, but live traffic alerts of congested traffic and reported incidents will also be displayed.
So it appears Google has taken a huge leap forward with Google Maps, and we can expect to see it on Android and iOS in the summer, with the web client currently in beta. Drop us a comment below and let us know if you're excited about the new Google Maps.