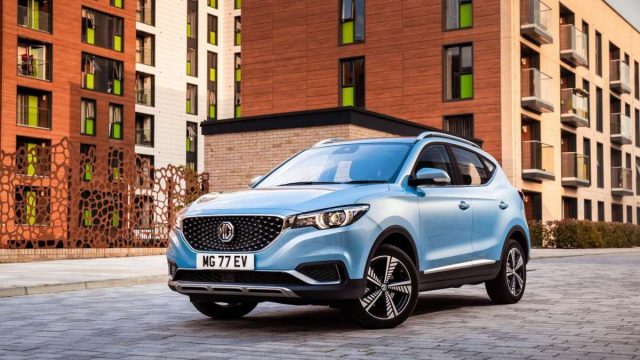 Cars have become a way of life in America. With these car engines powering our everyday lives, it's no surprise that this new normal has rocked the automobile industry that fuels our morning commutes, cross-country travel plans, relocations, and afternoon errand runs. Though the COVID-19 has kept many people at home indefinitely, the demand for cars hasn't gone down. Quite the opposite: more people are looking to put the pedal to the metal than ever before.
If your New Year's resolution is to step out with a new pair of wheels or you're in the market for another time, these trends and industry upsets are likely to affect your buying experience.
Electric vehicles (EVs) are taking Center Stage
As the latest climate reports paint a grim picture for humanity's future, many consumers are desperate to reduce their carbon footprints without compromising their ability to work and travel. Enter the electric vehicle, a model of car that reduces emissions by relying wholly or partially on electricity instead of fossil fuels. Consumers nervous about the prospect of depending on charging ports to go from point A to point B can rest easy knowing that hybrid models are another environmentally friendly, fuel-efficient alternative to traditional gas cars.
The Growing Popularity of Online Car Buying
Gone are the days of heading to the dealership to chat with a grinning salesperson about the season's latest release and financing options. Nowadays, consumers prefer to take their business to the world of 1s and 0s. Online car buying has grown in popularity because it removes the audience pressure of an in-person decision and removes the hygiene anxiety that many of today's pandemic consumers might experience. Crucially, it also widens consumers' choices considerably.
For example, suppose a customer has their eyes set on a particular make and model, but it's nowhere to be found in their resident city. With online vehicle shopping, it's a slice of cake for that same consumer to browse cars from hundreds of miles away and select the car of their dreams. And with cutting-edge auto transportation companies tossing their hat into the ring, consumers can transport a car from one state to another state with exceptional ease.
Dealerships are Still Turning a Profit
Car dealerships aren't suffering financially despite the pandemic's economic impact on almost every sector. The pandemic may have actually increased dealerships' profitability. COVID-19 has famously caused supply chain issues across manufacturing industries, including those used to make electronic chips for new cars.
This stopgap in the car manufacturing industry means that the new car supply has slowed to a trickle right as consumer demand reaches a fever pitch. The lack of new vehicles has also increased the demand for used cars, driving prices considerably higher than pre-pandemic norms. If you're in the market this coming year, be prepared to either wait or pay dearly for your new ride.
Parting Shot
The future may feel uncertain, but the open road stops for no one. The car buying industry is chugging along as strongly as before, and consumers can expect these changes when they next visit the dealership (or the auction website).