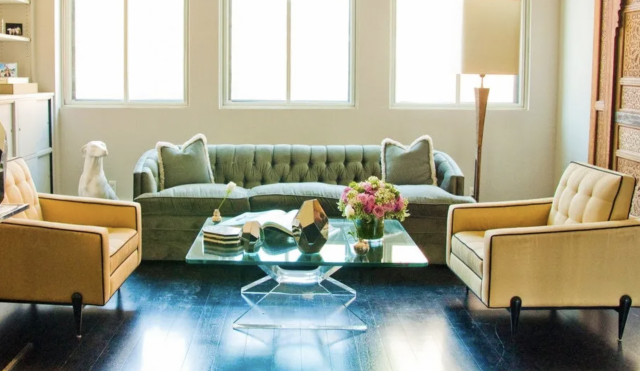 Bought a new home? Or want to make your rented place feel a bit more you? Personality is what makes us unique, so why not adapt this to your home? Add some contemporary art prints, re-paint your dad's old chest of draws and add some antique ornaments! Keep reading for great tips you can do to make your personality shine through.
Flooring
Your floor is with you from the day you move into the day you move out. And if you're looking to add personality and character, choose a versatile pattern like hardwood parquet and chevron flooring. These styles were first seen in the palace of Versailles and were known for their intricate designs and expensive look. Nowadays, you can get these flooring patterns available in more affordable materials such as LVT and laminate flooring.
Upcycle
If you have some old furniture knocking around in your loft or garage, give them a new life with a burst of colour! Stacey Solomon has a great TV show on how to upcycle your old furniture. One of her tips is to buy tester paints to create an ombre effect on your old draws. You can achieve anything if you put your mind to it!
Houseplants
Bring the outdoors in with some houseplants! They are a great way to brighten up your home, as well as reducing stress. Take a trip to the garden centre and buy some cactuses or little shrubs for your windowsill. Or buy some faux plants if you're not so great at watering real ones. No one should notice…
Give your bed a new look
Give your bed a brand-new look with lots of pillows! They are a great way to create the ultimate cosy space as well as making your bedroom look pretty. Choose fluffy, plain or stripey patterns to give your space some character. If you're a minimalist, choose neutral colours like whites and creams for a sophisticated look.
Walls
Your walls are the first thing your guests look at when they enter your home. So don't be afraid to go bold with bright colours like electric blues and olive greens. Try wallpaper with a texture like grains and swirls, any of these will surely inject some personality! Pair your walls with matching cushions in your living room or matching picture frames for your artwork. The choice is up to you!
Are you unsure how to embrace your personality? You can take a personality quiz to help you choose the correct styles and interiors.