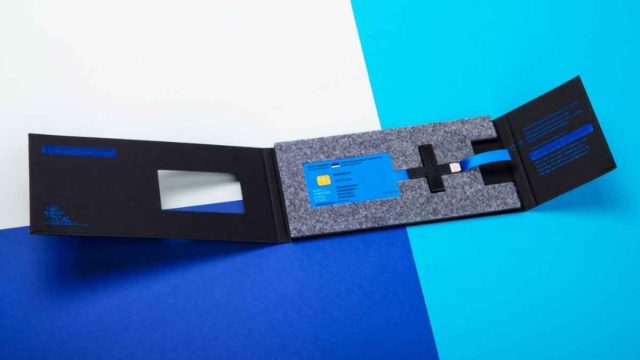 In this article, we'll walk you through a variety of ways to set up your dream business in Estonia 🇪🇪. Whether you're interested in the ease of e-Residency 📇, the guidance of a notary public 📜, or the simplicity of shelf companies 📦, we've got you covered! Estonia's business-friendly atmosphere and streamlined processes make it an excellent choice for entrepreneurs 🚀, and we're here to help you navigate your options with a friendly and straightforward approach. So, let's get started on your Estonian business adventure! 🌟💼🇪🇪
Application for e-Residency
Estonia's e-Residency program allows individuals from around the world to access its digital business environment. To get started, you'll need to apply for e-Residency, a straightforward process that can be completed online in about 30 minutes.
1. Visit the Official Website – Start by visiting the official website of Estonia's e-Residency program.
2. Complete the Online Application -Fill out the online application form, providing necessary personal information and details about your intent to use the e-Residency.
3. Explain Your Purpose – In the application, you'll be asked to explain why you want to obtain e-Residency. Be clear about your business objectives and how you plan to utilize the digital identity.
4.Pay the Application Fee -There is an application fee of EUR 100, which covers the processing of your request. Additionally, if you choose to collect your e-Residency kit from a designated location, there may be an additional pick-up fee of EUR 30.
5. Wait for Approval- After submitting your application and payment, the Estonian government will review your request. They typically aim to provide a response within 30 days.
Once your e-Residency application is approved, you'll receive a notification to collect your e-Residency kit. This kit comes complete with essential items, including your digital e-resident ID card, a digital USB card reader, access codes, and an access stick.
During the kit pickup, an official will also take your fingerprints, an important part of Estonia's security procedures.
Following these straightforward steps will enable you to apply for an e-Residency card in Estonia, opening the doors to the country's thriving digital business environment.
Company Registration through e-Residency Card
Using your e-Residency card, you can register your company in Estonia quickly and easily online, without the need to physically visit Estonia. This method streamlines the process, making it efficient and accessible.
🛡️ Prepare Your Documents – Ensure you have all the required documents ready, including a business plan, a unique company name, and details of the shareholders and directors.
🌐 Access the Official Portal – Use your e-Residency card and card reader to access the official Estonian Business Registry portal.
✍️ Complete the Online Application – Fill out the necessary company registration application form online. You'll need to provide information such as the company name, shareholders, directors, and the business's intended activities.
📜 Digitally Sign the Documents – Use your e-Residency card to digitally sign the registration documents. This electronic signature is legally binding in Estonia.
💰 Pay the Registration Fee – Pay the required registration fee, which typically amounts to EUR 190. You can use your e-Residency card for secure online payments.
⏳ Wait for Approval – The Estonian Business Registry will review your application, and once approved, they will issue you a registration certificate. This certificate confirms your company's legal existence.
📊 Obtain an Estonian VAT Number (if needed) – Depending on your business activities, you may need to register for VAT. You can also do this through the Estonian Business Registry.
🏦 Open a Business Bank Account – To complete the setup of your Estonian company, open a business bank account. While you can choose any bank within the European Economic Area (EEA), it's advisable to select one that offers online banking services compatible with e-Residency.
💼 Make the Capital Contribution – Transfer the required initial share capital to your company's bank account. The minimum capital contribution may vary depending on your business type.
🚀 Start Your Business – Once your company is registered and your bank account is set up, you are legally ready to start your business operations in Estonia.
Remember that the specifics of the registration process may vary based on the type of company you are establishing, so it's essential to consult with legal professionals or advisors to ensure compliance with Estonian laws and regulations.
Registration through notary public
To register your Estonian company through a notary public, you should begin by gathering all the required documents. These typically include a well-thought-out business plan and detailed information about the company's shareholders and directors.
Once you have your documentation in order, the next step is to engage the services of a qualified notary public in Estonia. It's important to choose a reputable and experienced notary who can guide you through the registration process.
After you've selected a notary public, schedule an initial meeting with them. During this meeting, you can discuss the specific requirements for your company and the steps involved in the registration process. The notary will provide you with guidance on how to proceed and ensure that all legal aspects of the registration are handled correctly.
Shelf company in Estonia?
In addition to the e-Residency card and notary public registration methods, another alternative worth considering when setting up a business in Estonia is the option to purchase a shelf company. 📦🏢
A shelf company is essentially a pre-registered Estonian company that has been incorporated but hasn't conducted any business activities yet. It's like having a ready-made business entity waiting for you to step in and take the reins. 🚀📝
One of the main advantages of purchasing a shelf company is the speed with which you can establish your presence in Estonia. Since the company already exists on paper, there's no need to go through the lengthy registration process from scratch. This can save you valuable time and effort, allowing you to start your business operations promptly. 🕒⏳
Moreover, shelf companies often come with a clean financial history since they haven't engaged in any financial transactions. This can be beneficial when dealing with potential partners, clients, or investors, as it provides a transparent and uncomplicated financial record. 💼💰📊
When purchasing a shelf company, you'll typically need to change the company name, adjust its management structure if necessary, and adapt it to your specific business needs. While this may involve some administrative work and legal procedures, it is still generally faster and more straightforward compared to registering a new company. 📝✅
📋 It's important to note that when acquiring a shelf company, you should conduct thorough due diligence to ensure there are no hidden liabilities or issues associated with the company. Working with legal and financial professionals is advisable to navigate this process smoothly. 👥💼📜
In summary, while e-Residency and notary public registration are excellent methods for starting a business in Estonia, purchasing a shelf company offers a unique and efficient way to enter the Estonian business landscape swiftly and with minimal hassle. It's a choice that aligns with Estonia's business-friendly environment, making it simpler for entrepreneurs to establish their presence and pursue their business endeavors in the digital hub of Northern Europe. 🇪🇪💼✨
📈 Additionally, it's worth noting that shelf companies often come with essential administrative elements in place. This includes having an issued VAT EE number, an EORI (Economic Operators Registration and Identification) number, and VAT registration already completed, further streamlining the process of getting your business up and running. 📊🔖💼